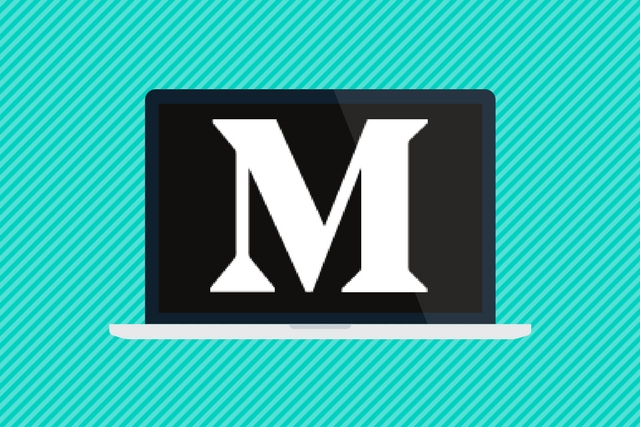 Medium levels the playing field for writers. It gives a voice to individuals who have something interesting or important to say. Even if you don't have thousands of followers or your own popular blog, you can still get promoted to the masses. Medium rewards content on quality, not on who or how famous the author is. And the reward for content writers is amplification: thousands of people viewing, reading, and reacting to their articles.
When you send out posts to your email list, you're feeding content to a limited audience. But when you publish on Medium, your content might be boosted so hundreds of thousands of people can consume it.
Here are 5 great reasons you should publish on Medium.
1. Get more exposure
It almost goes without saying you'll get more exposure when you publish on Medium. You have the chance to reach hundreds of thousands of people who otherwise wouldn't read your work.
Don't you want to share your hard work with the world? As writers, we feel like we have something to say, and Medium gives you a ripe audience to whom you can preach.
2. Find new clients
First and foremost, you should write really great content. You should also include a link to your website or your email address. And give your readers a call to action like, "If you'd like me to write for you, get in touch."
New clients can and will find you on Medium. What better place for someone to find a great content writer than scoping out excellent articles on Medium?
3. Become a thought leader
Nothing validates your authority more than publishing and being promoted on Medium by receiving hundreds of shares and recommends. And when your content is really great, Medium pushes it out in their "top picks" list to everyone.
Publications will notice when you consistently publish articles that people share. They'll reach out to you to write for them. And you get even more exposure from their following.
You can even create your own publication on Medium, the epitome of setting yourself apart as a thought leader.
4. Reach new markets
In addition to becoming a thought leader in your niche, you can reach out to new markets. Medium is the place to get your feet wet. With extensive outreach to various markets, you can get exposure even as a newbie to the field.
Again, it all comes down to writing great content. There's plenty of awesome content on Medium, so make sure you read before you post to see what works.
5. It's free
Need I say more? I think I shall. You get all of the above benefits, and you can:
Simply and easily import content with the click of a button.

Connect to Twitter and Facebook to boost your following.

With an easy-to-use interface, create awesome, attractive, and clean-looking articles.

Schedule when your articles publish with a specific date and time.

Publish in 20+ different languages offered by Medium.
And everything is free. Wow. Can't beat it.
Conclusion
Medium lets you track how many people view your stories and how many read to the end. It also gives an estimated time to alert readers to how long an article takes to read.
Large publications on Medium are always looking for popular authors. You could get "discovered" by a publication on Medium and become syndicated. You never know until you try. Some of our favorites include The Writing Cooperative, Personal Growth and The Mission.
And don't forget to check out the ProWritingAid Medium Page.
Do you publish on Medium? Why or why not? Tell us in the comments below.
---