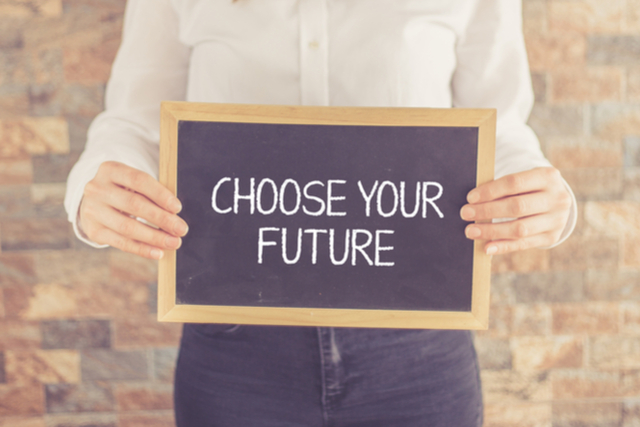 Writing is one of the basic skills that every individual must hold to succeed in almost every career. This means that if you've perfected your writing skills, you can get yourself a number of employment and freelancing opportunities.
The three communication resume skills - reading, writing and speaking - are the basic fundamentals needed to succeed in life. Therefore, writers have unlimited options that they can exploit career wise. Blogging, résumé-writing services, tutoring, PR, editorial writing, and proofreading are among the many career options that writers can exploit. Writing is an art that takes time to master. Writers have to learn self-discipline and time management.
So, what career options exist?
Here are 5 of the many options that are available for writers:
1. Writing Tutor
Tutoring as a career choice.
Are you are a good writer? Then being an academic tutor may be a great option for you. Graduate students offer a great market for writing services and advice on planning, drafting and revising their research paper, dissertation or any writing assignments for which you can charge a handsome fee if you're good at your work.
Academic settings are usually the best place for writing tutors, so consider checking out job posting at local high schools, colleges, and libraries. You can also offer your tutorial services as a private tutor to parents for their children and even adults who are studying but are busy with work or family activities to fully concentrate in class. Posting fliers in physical locations in your area or giving out o business cards will help raise your profile.
With the increased internet coverage and speed worldwide and great technological advancements, you can get to offer your tutorial services across borders using the web. There are many people who want to learn over the internet as it presents great flexibility and comfort. There are online education companies like Varsity Tutors, Lynda.com and edX, which connect students to top tutors offering tutorial services online. You can create an account and offer video courses and tutorials and get to earn through subscribed members.
2. Editorial Assistant
You can turn your editing skills into a fruitful career.
All you need here is excellent writing skills and grammar. If you're also interested in publishing, then that's a plus for you! You can use your writing skills to research, conduct interviews, edit, proofread and write articles and content for magazines, newspapers or websites.
You will be able to support senior editorial staff in planning and production of different editorial content. This job requires a great eye for detail and ability to spot mistakes and excellent time management skill in order to meet strict deadlines.
3. Public Relations Specialist
Many writers have found a career in PR.
Public relations is a strategic field that requires a strong background in research, good memory, creativity and ability to relay vital information in a cohesive manner. With good writing skills and creativity, the field of public relations might just be another great career path for you to consider.
You can use your skills to make drafts and edit content for press releases, pitches, social media posts, speeches and more. Public relations is a fun job as it often requires creative thinking and the ability to craft messages that are able to capture media attention.
Below are some of the skills that you will need in order to become an expert public relations specialist:
Creativity and strong communication skills
Ability to weave content to suit different media
Great relationship-building skills
Great listening skills and an ear for what's newsworthy
Knowledge on use of AP style for writing of newsletters, press releases, and social media content
4. Proofreader
Proofreading can be a great job for you as a writer.
You can earn yourself a decent income with your great writing skills as a proofreader. Proofreading entails reading copies and transcripts and checking them to ensure there are no spelling, grammatical or typographical errors.
Typically, you can work as a proofreader for publishers, newspapers and content developers, where they rely on perfect grammar in content development and printing. You can also work as a freelance proofreader whereby you get to provide proofreading services for essays, CVs, letters, academic and legal documents to clients at a fee. This type of work usually involves correcting:
Typographical Errors
Grammatical Mistakes
Punctuation
Subject-Verb Disagreements
Sentence Fragments and Lengths
Spelling
Capitalization
Tenses
As a proofreader, you ought to know different grammar styles depending on the type of work and the target audience. 
5. Web Content Writer
There are a lot of opportunities for content writers on the web.
There is a high demand for people with great writing skills in the web content writing field. There are many opportunities for web content writers such as social media, business to business, blogging, and writing content for SEO purposes.
Social media
You can use your English skills to create awesome content for social media platforms such as Facebook and Twitter and get paid for it. Being a social media specialist, especially for big companies and organizations, means being someone who can take their writing skills to the next level. It requires being reactive and excellent in crafting content on the fly especially when dealing with real-time responses and replies. You will need the following skills:
Interest in reporting and analysis
Ability to write in a brief and clear manner
A zest for staying up-to-date with the ever-changing world of social media
B2B content writer
Business to business marketing officials are in charge of marketing their products to other businesses and heavily rely on content writing to market and sell their products and services. It requires the use of attractive, persuasive, simple and precise writing that's to the point and is able to attract and convince potential buyers to buy the products and services.
SEO
Search Engine Optimization is a field that's in high demand and involves the writing of unique keywords and Meta tags to help search engines rank content and websites high in their search list. This requires good writing skills in order to effectively optimize content.
Conclusion
These are just five of the many opportunities writers have at their disposal. All that they need to do is to take full advantage of them. Writing skills aren't just limited to language and grammar but include other life skills such as patience and self-discipline.
Whatever dreams you hold with regards to your writing, you can reach them if you dedicate yourself to discovering what works best for you. If you have a passion for teaching, why not try tutoring. If you're into the business world then you could do some editing and business writing. If politics is your thing, try out PR. Or perhaps variety is the spice of your life. Writers can have a number of careers at the same time, and many writers are freelance because they like the flexibility and freedom of a part-time career.
You can build a great career as a writer with creativity and drive. Just make sure to take time to find the right route.
---