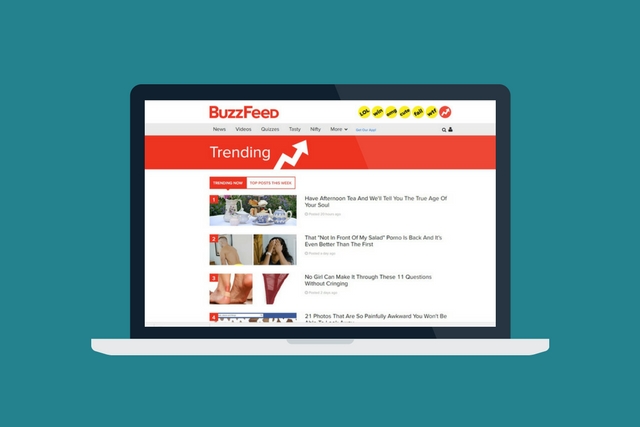 A content strategy contains a number of different elements that all combine in a specific way to create a strategy that works. However, one growing element is the use of pop culture to help grow traffic. When you consider the number of people who follow specific films, TV shows or even musicians, it is clear to see why it is so crucial.
Acknowledge a trend
It seems as though a viral trend pops up every day which is why you need to tap into one that is growing. This means that you need to use search engines to find the best and most relevant topics. Finding that trend, one that is a hot topic, will ensure that your content strategy delivers.
For example, who would have expected Pokémon GO to be such a phenomenon? Many content writers took advantage of this trend to write about augmented reality as a growing focus, or about the development of the first Pokémon game developed in Japan in 1996.
Anticipate news-worthy events
There are some topics that you know will trend, so prepare your content. Is there an upcoming season of Game of Thrones? Write about what your readers can learn from how the series is promoted.
Is Beyoncé dropping a new album? Prepare a piece about her cultural relevance as it compares to your product or service.
Then, take advantage of the trending hashtags to ensure your content reaches a wider audience.
ProWritingAid has done this several times. When The Handmaid's Tale was trending, they released What Margaret Atwood Taught Me About Writing Outside Your Genre. When American Horror Story was trending, they published What American Horror Story Taught Me About Writing Anti-Heroes on Medium. The topics were already on people's mind so they appealed even more.
Grab their imagination and watch your content excel
You need to get people thinking about your content. You could be a website that provides a specific service, such as a dating website like Bumble, or you could be providing visitors with information. Whatever it may be, adding that extra something will grab their attention.
To achieve this, you need a title that is eye-catching and contains words that convert such as "Sensational", "Free" and "Discover". You could also introduce other catchy words that work in the same way but you will need to remember to be smart and clever with the words that you choose. Introducing something that is catchy and imaginative will help your readers to relate to your content in a way that evokes certain emotions. It makes them feel good but the trick is to make sure that you make them feel the right emotion and just enough of it.
Make sure it's relevant
There is no point latching on to a trend if you can't make it relevant to your marketing aims: it will just look desperate and spammy.
If you sell SEO measurement tools, you might have trouble making the Great British Bake Off relevant.
Or maybe not...if you are creative enough!
Content that reaches far and wide
Getting your content to press is another way of making your strategy work harder for you. Popular culture is not just about targeting your social media audience; it's also a key way to reach journalists and writers. Your content can make its way to the most popular websites where it is then open for criticism and or rave reviews. In either case, feedback that can help you in many ways.
Pop culture is so influential these days that it can often be the difference between content that achieves success or fails. Understanding trends and what goes viral as well as identifying how to capture your audience at the right time all play into it. This takes time and a certain level of understanding, but if you get it right, your content will soar.
---