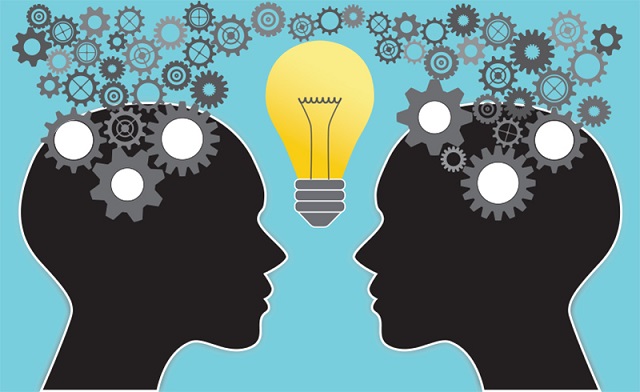 There are a lot of essential skills to master if you are going to write effective copy. I don't want to downplay the importance of good writing, proper grammar, thorough research, and SEO optimization, but there is another skill that stands above the rest.
What is this skill, you ask?
Getting in your target audience's head
Others call it as they see it: learning the psychology of persuasion, awareness of the user experience, understanding your audience, creating a buyer persona, etc. However you'd like to refer to this skill, it's about getting inside your target's head and writing to their fears, desires, problems, wants, and needs.
Many will argue that creating a standout headline is the most essential skill a copywriter should master. I counter that with if you don't understand how your target thinks, you won't fashion a standout headline that speaks directly to him or her.
The good news is: this is a skill you can easily learn.
Good research is the key
To understand how your ideal prospect or target thinks, you need to go where they hang out, whether it's online or off. First things first, find out the basic demographics of your target audience:
Gender
Age
Married?
Children?
Occupation/industry
Income range
Residence
Hopefully your client has done some of this research in advance, and you can get that information from him or her. If not, you can research on your own. Let's say your target audience is millennials. You can google "millennial occupations" or "where are millennials living," and look up Census Bureau or Department of Labor statistics to find out occupations and income, etc.
Next, use your creative and powerful research skills to dig deeper. What TV shows do they watch? Do they listen to particular podcasts, music, audio books, etc.? Who are their role models? What books or magazines do they read? Follow them on social media.
If your target audience is B2B, you'll take a similar approach, but focus your research on the industry they belong to, associations they're members of, and scout out forums where they hang out and talk shop. You'll want to set up Google alerts on industry news, blogs, and forums.
Whether your client is selling a product or service, B2B or B2C, you need to find out what the competition is doing that's resonating with your target market. Lurk around the competitor's website and see what their top blog posts are about.
When selling a product, look to reviews on Amazon for similar items. Online reviews and forums let you see what your target audience is thinking, what words and language they use to describe their experience, and what they do and don't like.

Take a field trip
If you can, go to where your target audience is hanging out. One copywriter (name withheld for privacy) whose target audience was new mothers would go with a pregnant friend to her doctor appointments and hang out in the waiting room to watch new mothers with their infants.
You can also take a metaphorical field trip by immersing yourself in what they're reading. The previously mentioned copywriter read all of the popular new-mom-to-be books like What to Expect When You're Expecting to see what mothers worry about and want most.
For B2B copywriters, attend industry association meetings, conferences, and trade shows to observe your target audience in action.
Never stop learning about people
Read everything you can find, online and in print, about what makes people tick. For instance, here are a few books you should read thoroughly:
Final thoughts
You want a fairly detailed image of your target prospect in your mind's eye. Make your target a real person with hopes, dreams, fears, and desires. If you can determine what he or she is thinking and feeling, you can easily reach out with words that resonate.
There are a lot of different ways you can get inside the head of your target audience. Share your best tip below. Let's create a great resource for everyone to share.
Do you believe the world needs more good writing? Please, share this article using the buttons below to help your friends write better!
---