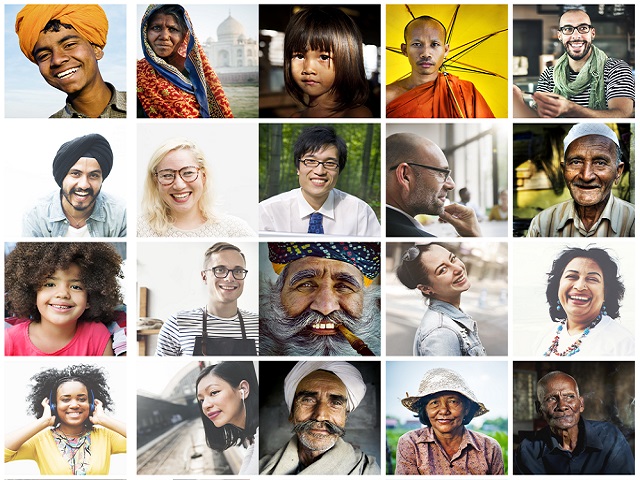 It was during a Guardian webchat last year that one of my favourite authors, Chimamanda Ngozi Adichie, offered no-nonsense words of advice to an aspiring writer that rather stopped me in my tracks. The commenter had asked how he, a middle-aged white man, should go about writing the story of a young Bengali girl, who belonged to a culture that he readily admitted was alien to his own. Chimamanda invited him to re-examine his motivation to write about something so unfamiliar and seemed to endorse the age-old adage that you should write what you know.
I wondered if this was a little harsh, and so did other participants in the chat. Another commenter, echoing the sentiments of Lionel Shriver's speech at the Brisbane Writers Festival decrying the concept of cultural appropriation, declared that this would only lead to a saturation of novels about middle-aged white men with no other cultural experiences represented on our bookshelves. Is this what Chimamanda wants? The novelist's retort was to question why, if a middle-aged white man didn't write the story of a Bengali girl, the story would never be written! Literary talent is not exclusive to middle-aged white men; there are plenty of Bengali female writers perfectly capable of writing their own narrative.
This discussion perhaps captured my imagination because, as a female Muslim writer, I am keenly aware of the relentless fetishisation of my demographic. Everyone seems to have an opinion about Muslim women and what they want, what they need, what they are thinking, what is wrong with their situation and of course what they should/should not be wearing. Conjecture and objectification means voices often get lost in the maelstrom only to be supplanted by lazy stereotypes and reductive caricature. It is not enough to imagine the life of the archetypal Muslim woman in order to write about her, because, to put it simply, she doesn't exist. Muslim women are a diverse and eclectic group of individuals drawn from many communities, reflecting the fact that Muslims are not a homogenous bloc. In the current political climate it is even more important to seek authenticity in any depiction of those to whom there is attached so much myth and misinformation.
This is not to say that I endorse Chimamanda's view unreservedly. At the same time it seems regressive to accept Lionel Shriver's dismissive attitude towards the more problematic features of cultural appropriation. Of course it is possible to write about an identity that is outside your realm of experience. The difference is between writing well and writing badly.
So, how can you write about issues or experiences that you find to be culturally alien, yet do it well? Perhaps the first step is to acknowledge that embarking upon such a task comes with responsibility, and you might want to think carefully about your motivation. Is this a subject that you can do justice to, providing voices for stories that may not otherwise be heard? Objectivity and authenticity are notoriously difficult to achieve. Be honest with yourself and constructively consider your strengths and limitations. Ultimately, if you have the self-belief then go for it!
A minor character in your novel may happen to be a Muslim, or perhaps you have decided that one plot twist among many involves the Muslim family living next door. Regardless of whether you are writing a major or tangential plotline that involves Muslims, it is always worth doing your research to avoid perpetuating myth and producing jarring stereotypes. Talk to members of those communities that you have chosen to write about and, most importantly, listen to their truths. Your conversations with individuals you may not previously have had much contact with may surprise you. It is one thing to observe people from different cultures and imagine the most intimate details of their lives, but meaningfully speaking to them could offer a whole new insight that challenges your assumptions and preconceptions.
Preparation for writing about issues and situations that you may be unfamiliar with can take a variety of forms. Relevant interaction with communities you seek to write about is key, but this can be supplemented by some good old-fashioned reading up on the subject. However, choose your sources carefully for there is an abundance of misinformation and sensational material freely available on the internet. No one anecdote sums up an entire community, gender, ethnicity or faith group because culture is composed of many overlapping stories and experiences.
Writing should be a pleasure and can also be a journey of discovery. Depicting what you know brings its own rewards. However, don't be afraid to write about what you don't know, as any voyage into the unknown can prove an enriching experience for both author and reader if undertaken responsibly. It may also be unavoidable. For example, if you set a novel in London it would be unrealistic not to represent the diverse communities that live in the UK capital.
So, before you begin writing, spend some time thinking about the following points.
Are you the right person to tell this story? Be honest with yourself!
Many communities are endlessly talked about, yet seldom have the opportunity to speak for themselves. Does your story offer a constructive contribution, or drown out voices struggling to get heard?
Take time to talk to members of the group you wish to write about.
You may find your assumptions about a particular group challenged and refined after meaningfully interacting with them. We often have an idea in our minds about how other people live, which proves to be far from their reality.
Choose your sources carefully.
There are some decidedly dodgy sources of information out there. When reading up on a subject take care to use websites and news outlets that are objective and reliable. In this era of 'fake news' it is all too easy to be duped by 'alternative facts'.
Accuracy equals authenticity.
There is nothing more cringe-worthy than reading fiction containing cultural references that are totally off the mark. Try not to mix up your Shi'as with your Sunnis and your hijabis with your niqabis and remember that no one in the Indian subcontinent is likely to have ever heard of a Vindaloo never mind sitting down to eat one for dinner!
Be mindful that your audience is likely to comprise the mainstream and your depictions may inform general opinions.
This is not about so-called 'political correctness' or censorship. This is about being aware of the implications for individuals that belong to those communities your characters are drawn from, because often they have few if any diverse mainstream representations that mirror their own lives.
Avoid generalisations about race, gender, faith and ethnicity in your writing.
No community is homogenous and it is always more useful to focus on characters as individuals rather than categories of people. If your character is South Korean then be specific and state that fact where it is relevant, rather than referring to them in more general terms such as 'Asian'. But just because your character is South Korean, they don't need to hail from Gangnam and be on first-name terms with Psy, because that would just be silly.
Writing sensitively need not be a burden for aspiring writers. Taking a little time to thoroughly research your subject could mean all the difference between a faithful depiction and caricature.
Do you believe the world needs more good writing? Please, share this article using the buttons below to help your friends write better!
---