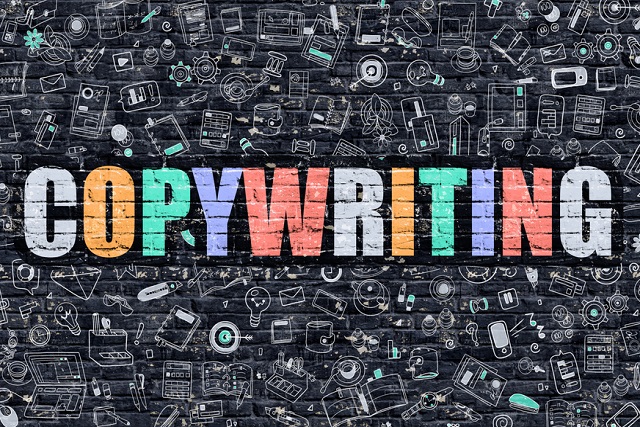 Whether you're just starting out in copywriting or are a seasoned pro, the tips in this article will help you ramp up your skill set and become more attractive to clients looking for content.
Self-motivation
This may be the top skill that a copywriter needs, especially since the vast majority of copywriters work from home and set their own schedules.
If you can't motivate yourself to sit at the computer each and every day and pump out the content clients need, you won't be in business very long. There's no such thing as writer's block. You need to fill a blank screen with content, no matter how you're feeling that day.
Self-motivation also helps you meet client deadlines, an essential habit for developing a stellar reputation. If you want clients to keep returning to you with new work, never miss a deadline.
In case you struggle keeping focused, there are a number of apps out there that will block out online distractions. Try RescueTime or Cold Turkey to stay focused and increase productivity.
Audience understanding
The ability to empathize with your target audience is key to finding the right words that will reach their heart of hearts. To connect, you want to touch upon their deepest desires, fears, wants, and needs.
An in-depth and thorough understanding of your audience leads to click-throughs, opt-ins, and conversions—everything a copywriter should excel in. Make sure you know how to motivate and then persuade your target audience to act. Entrepreneur has a fantastic article "10 Ways to Learn About Your Target Audience" that is full of great tips.
In today's content environment, understanding your audience means knowing what information readers want and making it easily and quickly available. Conquer that and you're most of the way to the important analytics you need.
SEO
While you don't need to be a guru of SEO practices, you should have a pretty good understanding of what's current and relevant, like long tail keyword phrases, but no keyword stuffing. Neil Patel has an excellent post "SEO Copywriting: How to Write Content for People and Optimize for Google" that's a must-read for every copywriter.
For example, you should learn how to write relevant, concise, and targeted meta descriptions and meta tags. SearchEngineWatch.com shows you how in their article "How to Write Meta Descriptions for SEO." Also, understand how headlines, unique URLs, and sub headlines work with SEO best practices.
You should also know how to research keywords and provide your clients with a list of suggestions for three- to four-word phrases that should be part of their content marketing strategies. Know how to use these phrases so that your content is highly informative, which gets better SEO results.

Research
Copywriting and content creation is about going deep into a subject. Readers are inundated with information and they're tired of reading fluff pieces that are regurgitated around the internet. They want solid, well-researched, informative articles that tell them something new or give them a new perspective.
You may find you're spending twice as much time on research as you do in writing. That's OK. In fact, it's great, especially if you are likely to be writing for the same client or within the same industry in the future. If you don't end up using everything you find during research, it may come in handy for content you're writing down the road.
The key is to understand how to research intelligently. Be aware of your sources on the internet. And use long tail keywords when researching to see what people are saying about your topic.
Headlines
Powerful headlines grab your readers' attention and move them forward through your content. In fact, most readers will read only the headlines and not the body copy. So make sure your headlines are engaging and informative and, most importantly, full of your long tail keywords.
Make each word in a headline count. And make your headlines unique. People don't want to read the same headlines again and again. Your main headlines and body headlines should read cohesively from beginning to end and must impart something of value to readers.
Copyblogger has a free e-book you should download, "How to Write Magnetic Headlines."
Polished writing
Last, but certainly not least, is polished writing skills. Beyond being obvious, those who excel at creating easy-to-read content with compelling conclusions will succeed as a copywriter. Gone are the days when writers could throw any SEO content on the page and get ranked.
You need to make complex topics simple, write great transitions, and choose the best words that engage your readers. While you needn't be a grammar aficionado, you do need to create content free of grammar, punctuation, and spelling errors, amongst other technical gaffes.
This is where ProWritingAid will help you excel. Cultivate your voice and the ability to create copy that speaks simply about your topic, and run it through ProWritingAid's add-ons or the online editor. Your content will end up polished and ready for any client to review.
Passion
Those who create the most compelling content have a passionate voice. It comes through in everything they write, infusing their choice of words with energy and enthusiasm that's contagious.
It's really hard to write about a product or service you're not passionate about. Other times, you can get so connected to your clients' product or service that you end up wanting to purchase it. That's the side you want to be on.
Conclusion
If you can conquer these skills, you'll be well on your way to a full stable of clients who value your work. What is important to understand is that content marketing is changing. Those writers who are highly skilled and able to crank out deeply relevant and informative content will always be in demand.
Never stop honing your skills and learning about writing. Here are a few of our favorite content marketing blogs to read:
Let us know in the comments below what are your favorite websites, thought leaders, and blog posts to read and learn.
Like this post? Please share!
---
You also might enjoy these posts from our archive:
---