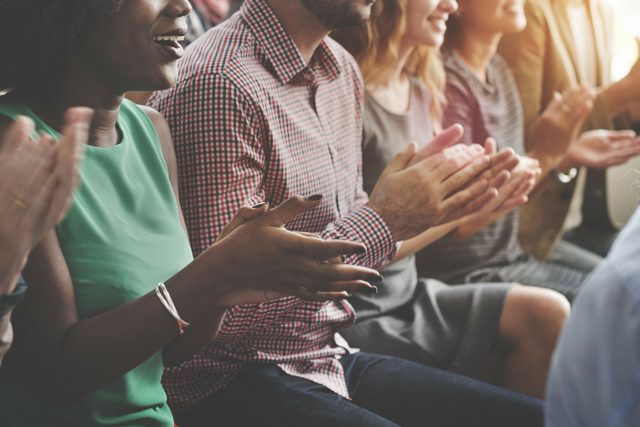 Writing for a living can often mean that you have to take jobs outside of your natural writing style. While in-depth reports on current affairs might be your forte, you could feel stumped if you find yourself writing for a 'click-bait' style website that wants you to focus on pop culture. If you're used to writing conversational-type pieces, creating an instructional eBook may feel a bit awkward for you. While each writer has a preferred style and a voice, you need to be able to code-switch to meet the needs of your audience.
Define your audience
Before you begin writing, you need to know who you're going to be writing for. Do a bit of demographic research, and identify a goal. Are you trying to inform stay-at-home moms? Are you trying to sell something to young-adult men? Defining your target audience and a goal or intent will help you decide on the voice that you need to tap into to address them appropriately.
What is the purpose or intent of the piece?
Will you be writing a proposal for a board of executives deciding on an investment? Or a short story to get a good laugh from college students? Obviously those two situations would require completely different perspectives, styles, and tones. While you're writing, keep asking yourself if you're meeting your ultimate goal, and course-correct any time you think you may be straying from the purpose of the assignment.
What appeals to my audience?
Understanding what motivates your readers is the key to effectively engaging them. If you want to hook them, you need to understand their underlying reasons for reading your piece, and then appeal to those reasons. If you're trying to sell a product, you need to make sure that the audience can clearly see why they need this product. If you're trying to entertain a group of people and get them to keep coming back, you first need to know what they find amusing, and work from there. It may sound simple but many people overlook the ability to connect with an audience by appealing to them directly.
What do they know already?
Do your readers already have a good background understanding of the topic, or are you introducing them to new material? You don't want to talk down to a group of people who are familiar with the subject matter. At the same time, you don't want to put together a piece of writing that flies over their heads either. Make sure that you have a fairly accurate measure of what the audience brings to the table ahead of time before you elaborate too much or over-simplify a piece.
Pay attention to the role of the writer in this exchange
Once you've identified the audience, you need to consider who or what you are to them. Are you teaching them? Are you having a "conversation" with them? Are you an authority figure or are you asking for assistance? Depending on the author's intended relationship to the reader, you may need to change your perspective and your tone. If necessary, find a few examples of the type of writing you're trying to accomplish and read through them to get yourself in the right mindset before you begin.
It may help to give yourself a "cheat sheet" that you can refer to before you begin any project. Include the definition of the audience, their knowledge level, the goal of the piece, and any other bits of critical information that you feel are necessary to keeping your voice tailored to your audience.
---
You also might enjoy these posts from our archive:
---