I first used ProWritingAid after being hired by Bleacher Report to cover professional wrestling and, more specifically, the WWE. As a sports-centered website with over 20 million monthly viewers, the pressure was high. A minimum of three articles per week was required with the potential of live coverage of events and interviews with the superstars.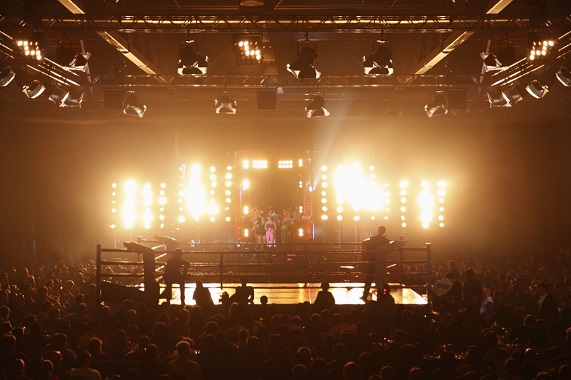 But given the nature of the website and professional wrestling, here was the dilemma: how to write compelling articles for a sport that is known as much for its entertainment and spectacle as for its athleticism?
Hardcore fans of pro wrestling are notorious for being vocal about their sport. The secret has long been out about how professional wrestling is run. It is even referred to now as sports entertainment. Hardcore fans love to be "in the know" about behind-the-scenes action. But more casual fans want to read about what has been happening on the multitude of weekly shows.
The trick to analyzing and talking about pro wrestling is in the presentation. It must be high quality, professional writing. Readers are more apt to trust you and engage with you if your editorial is edited, error-free, coherent, and free of cliches. If you want your readers to take what you're writing seriously then your writing needs to be serious.
That is where ProWritingAid comes into play.
I've always been a strong writer but ProWritingAid made a huge difference when it came time to the edit. It made me clean up my grammar and cut spelling mistakes. It looked for words that were too repetitious (or too big) and found all of those clichés that drag down your work to an amateur level. It also checked my diction, pronouns, sentence length and transitions, things that I hadn't given much thought to in the past.
These changes made my articles come across as accurate, professional and well constructed. My readers were engaged, so they forgot about their preconceived notions or insider knowledge and were able to focus on my analysis and ideas. ProWritingAid lifted the credibility of my articles so that I could present wrestling editorial in a style that was more in-line with other sports.
By treating the fans of the sport with respect and by presenting professional articles that reflected that respect, my work soared. I wrote 250 articles for Bleacher Report and garnered 2.5 million pageviews. In less than a month on the site, I was promoted to a Featured Columnist. My articles were pushed harder than the others, given front page priority on the website and appeared in all twice-weekly newsletters.
I couldn't have done it without ProWritingAid. Using this tool is like having an editor sitting next to you at all times. It gives you the means to go above and beyond and to make your work stand out.
---