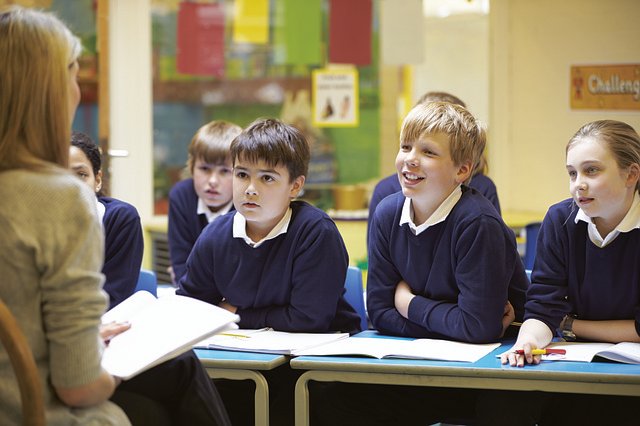 It's that time of year. Winter break is behind us and summer break still seems so far away. Some of your teacher creativity might be running a little dry right now, and you aren't alone. If you're struggling to come up with fresh, new writing prompts for your writing classes, we've got you covered.
Here is a round-up of writing prompts. Each of these are adaptable to multiple grade levels. I've divided them into expository, persuasive, personal narrative, and creative writing groups.
Expository Writing Prompts
1. Write about a character from the most recent book you've read.
Elementary: Write about your favorite character in the book. Explain why they were your favorite character. Was there anything you didn't like about them?
Middle: Compare and contrast your favorite and least favorite characters from the book.
High: Which character had the strongest development in the book? Why do you think this?
2. Pick a scientist or inventor you would like to meet. Why do they interest you? What would you ask them?
3. You must invite three historical figures from different times and places to a dinner party. Who would you invite and why? Would they get along?
4. Write about sustainability and the environment.
Elementary: Explain three ways you can help the environment every day.
Middle: What are the two biggest issues affecting the environment? What solutions can you think of for these problems?
High: Create a plan for increasing sustainability in your neighborhood.
5. Would you explore space? What are the risks and rewards?
Persuasive Writing Prompts
6. Should single-use plastic bags, straws, and utensils be banned? Why or why not?
7. Which world leaders have had the biggest impact?
Elementary: Was George Washington or Abraham Lincoln more important to history?
Middle and High: Which world leader has had the biggest impact in the last 50 years?
8. What technological innovation has changed the world the most?
9. Should we spend more money on space research or ocean research?
10. Is it more important to be loved or respected? Can you be both?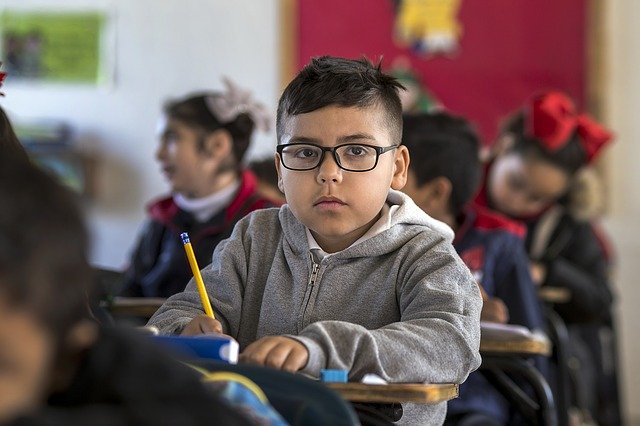 ---
Reinforce Your Teaching with ProWritingAid
Teaching writing can be difficult at the best of times, and it's only made more difficult if you're teaching remotely. From creating the original writing prompts to providing personalized, timely feedback to every student, there's a lot to organize.
If your students keep making the same writing mistakes, try ProWritingAid. Our editing tool shows students grammar, spelling, and style suggestions as they write. Our suggestions are positive-focussed—they don't feel like red pen all over a student's work. Each suggestion has a link to informative articles and videos so that writers can learn more about why a certain suggestion has been made.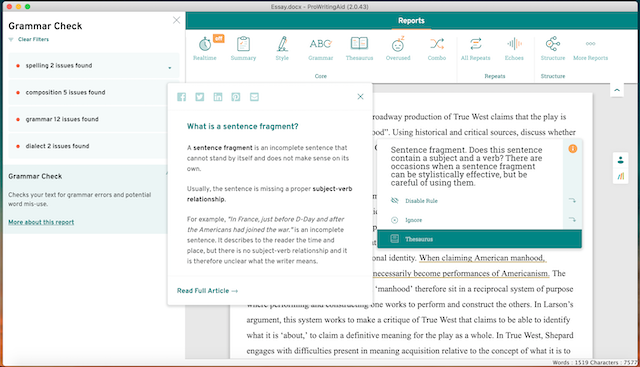 Beyond grammar, spelling, and style, ProWritingAid offers 20 other writing reports to help your class learn more about their writing. They'll have access to visualizations of the sentence lengths in their work and be able to see all of the words they repeat frequently. The thesaurus report and Word Explorer features allow students to find contextually relevant synonyms and learn more about how certain words are used by other writers.
Ready to see quick improvements in your students' work?
Back to the writing prompts!
---
Personal Narrative Writing Prompts
11. Write about a time when you felt overwhelmed or scared. How did you overcome it?
12. Describe your perfect day. Who is there? Where are you? What do you do?
13. Write about a time when you chose to be either a leader or a follower. Why did you make the choice you did? What would you change?
14. If you had a million dollars, what would you do with it?
15. Write about a family memory.
Elementary: How do you celebrate holidays?
Middle: What family member or close friend has had the biggest impact on your life and why?
High: Write about a time that your family came together to overcome an obstacle.
Creative Writing Prompts
16. Find an interesting piece of art. Write a story about it.
17. You've just discovered a new planet. What is the environment like? What species are there?
18. In your grandmother's attic, you find a mysterious box. What do you find when you open it?
19. You have one round-trip time travel ticket. Where do you go and why? What will you bring? What do you experience?
20. You and your classmates have 24 hours and unlimited resources to make the world a better place. What do you do?
I hope this list has inspired some innovation for your writing classes again. Do you have favorite writing prompts to share with other teachers? Drop them in the comments below.
---
Want to use ProWritingAid with your classroom? Download this free book now: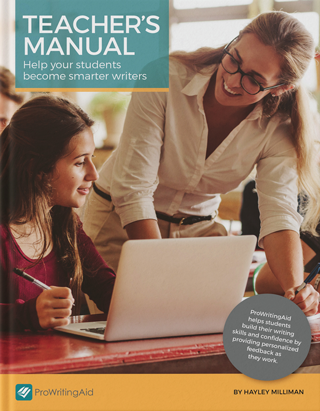 Editing technology like ProWritingAid provides immediate, personalized feedback that will help students to better understand grammar and writing techniques.
In this guide, we walk you through exactly how to use ProWritingAid in your classroom and give you tools and templates for creating a rigorous, effective independent writing practice with your students.
---