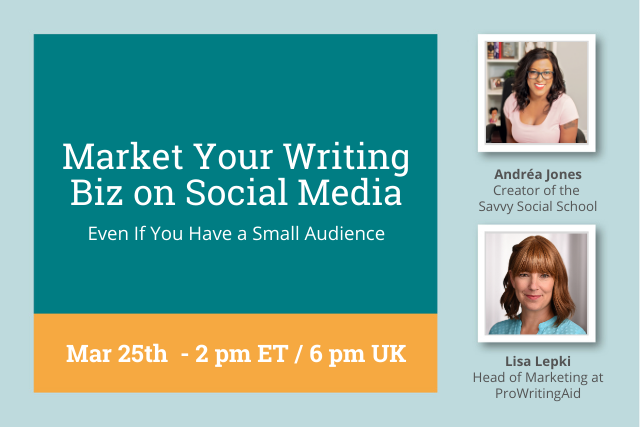 March 25, 2PM ET / 6 PM UK
As writers who offer a service, oftentimes we struggle to see how social media can help us build our business. Should we post pictures of our dinner? How do we show up in a professional way that attracts clients? Where do we start when we're not the face of our business?
Join this session to walk away with key foundational strategies for building your marketing messages, creating content, and connecting with potential partners on social media.
NOTE: We record all webinars and send out a replay the following day. So, even if you are not able to make this date/time, it's still worth registering to get the recording.
---
Andréa Jones and the Savvy Social School
Andréa Jones is fiercely committed to helping businesses and podcasters build profitable online communities through simple social media solutions. She's the host of the Savvy Social Podcast, creator of the Savvy Social School, a digital platform designed to teach its 100+ members (predominantly small business owners) how to implement organic social media strategies, and named one of Social Report's top marketers to follow.
If you're spending hours creating marketing content, leaving you with no time to interact with your audience, the Savvy Social School can help. It's a social media membership community that provides you with the training and tools you need for a successful social media strategy.
Whether you've already got a strategy in place or you're looking to build one from scratch, this is the webinar for you.