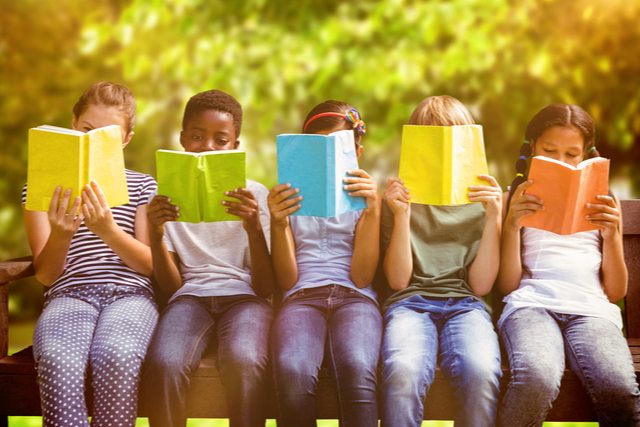 Are you struggling to think of books to recommend to your middle-grade readers? 8–12-year-olds are a tricky bunch. They need books that grab their attention and excite them. They're looking for interesting, topical stories, but need sensitive writing that helps them unpick tricky issues.
All too often, middle-grade readers end up stuck in a rut of just reading their favorite authors. Do you know a range of alternatives and new releases to suggest to them? Research shows that the more children choose to read for pleasure, the better their academic outcomes in all subject areas. You need a range of ideas for books to entice even the most reluctant readers.
Choosing Middle Grade Books
What were the books you loved as a child? It's common for teachers to recommend these to their students. We vividly remember how much we enjoyed them.
With a busy workload, it's easy to lose track of new authors and modern books. Look at the books available to your middle grade students. That includes independent reading choices, the school library, and books recommended to parents.
Think about:
Do these books represent the school and wider community?
Will children see themselves represented here?
Are there a range of interesting and topical issues addressed?
Can students find different options to the familiar authors they already know?
You need modern books that speak to children about the issues that face them, with characters they can relate to. Children need to see themselves represented in stories. That doesn't mean ditching all the classics, but include them as a small part of a range of books with broad appeal.
With this list, there's something to please everyone.
Note: Where possible, the links below go to bookshop.org. Bookshop is an online bookstore with a mission to financially support local, independent bookstores. If you want to find a specific local bookstore to support, find them on the map and they'll receive the full profit off your order. Otherwise, your order will contribute to an earnings pool that will be evenly distributed among independent bookstores (even those that don't use Bookshop).
---
1: New Choices
These recently published books cover a diverse range of issues exploring the common themes middle grade students love to read about.
Echo Mountain by Lauren Wolk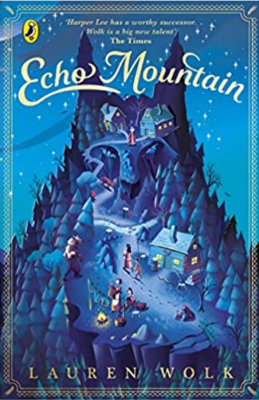 After the Great Depression, Ellie's family is forced to start again in the wilderness of Echo Mountain. After a shocking accident, Ellie is determined to find the way to the top of the mountain to save her father. Award-winning author Lauren Wolk explores the themes of resilience and friendship in this historical fiction story.
Clean Getaway by Nic Stone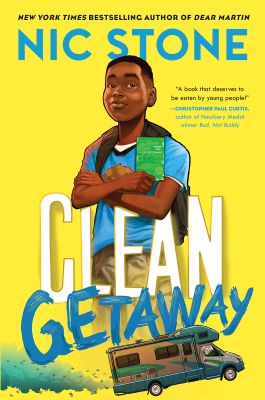 Introduce your students to segregation and secrets with this best-selling story by popular author Nic Stone. Eleven-year-old William and his G'ma take an impromptu RV road trip. William learns about his family tree as they travel through the American South.
The Lonely Heart of Maybelle Lane by Kate O'Shaughnessy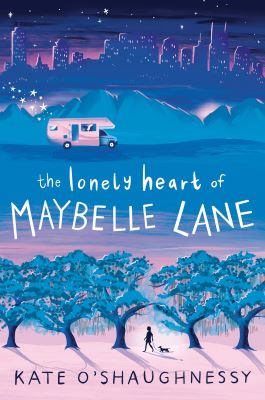 With the unlikely help of her neighbor and a pesky bully from a trailer park, Maybelle makes her way to Nashville after learning her estranged father is the judge in a singing contest. Their journey teaches them that the best kind of family is one you make for yourself.
The List of Things That Will Not Change by Rebecca Stead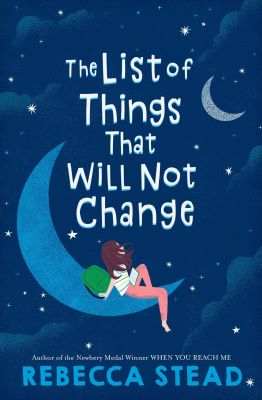 Show your students that families come in all shapes and sizes with this heart-warming story by the popular author, Rebecca Stead. When Bea's dad gets married to his boyfriend, Bea will have the one thing she's always wanted—a sister. But life is never that simple as Bea learns the challenges of forming a new family.
Brave. Black. First. by Cheryl Hudson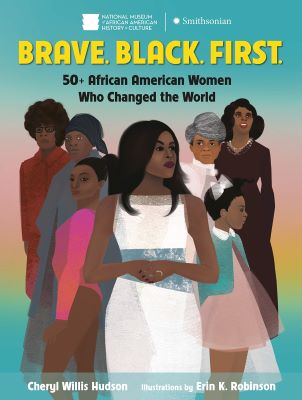 Inspire girls and boys alike with the biographies of over 50 incredible African American women. Published in partnership with the Smithsonian National Museum of African American History and Culture, introduce your students to a range of historical icons and modern role models to find out the impact they had on America.
2: Firm Favorites
These suggestions are a great addition to any school library. Each one tackles themes your middle grade students are ready to encounter. They're sure to become favorite choices in your class.
No Ballet Shoes in Syria by Catherine Bruton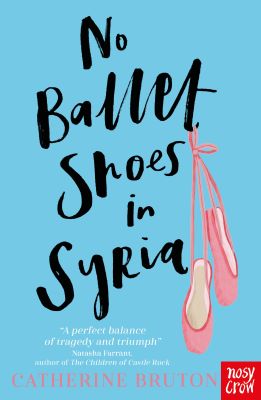 Meet Aya, an eleven-year-old asylum seeker from Syria who's just arrived in Britain with her mum and baby brother, desperately seeking for news of her missing father. When Aya discovers a local ballet class, she has the chance to win a prestigious scholarship and the chance to build a home for her family.
Posted by John David Anderson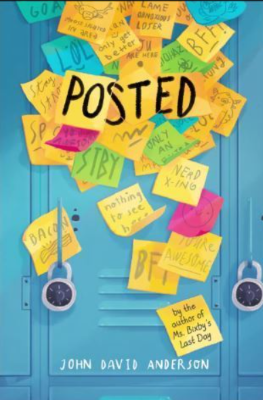 When cell phones are banned at Branton Middle School, Frost and his friends resort to leaving sticky notes around the school to communicate. The new craze soon catches on and everyone is sending messages. But for every kind and funny note, there's a cruel one too. As a new student, Rose, joins the school, Frost learns that words have the power to start wars, build bonds, and change everything.
The Boy at the Back of the Class by Onjali Q. Raúf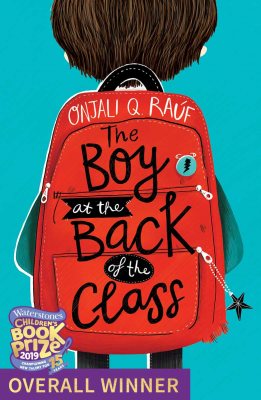 There's a new boy in Mrs Khan's classroom. He doesn't smile or talk, and everyone wants to know more about him. When the children discover that Ahmet is a refugee from Syria separated from his family, they hatch a plan to reunite him with his loved ones.
Jeremy Fink and the Meaning of Life by Wendy Mass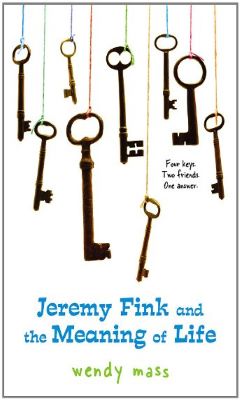 It's just one month before Jeremy Fink's thirteenth birthday when a mysterious wooden box arrives in the mail. It holds the meaning of life and Jeremy gets to open it on his birthday. The only problem is the keys are missing! Will Jeremy and best friend Lizzy find them in time?
The Girl Who Drank the Moon by Kelly Barnhill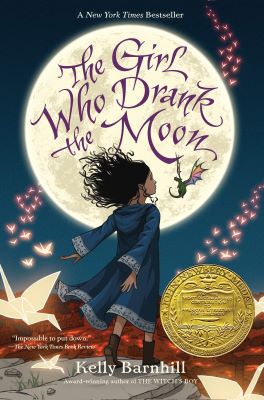 The only way to save the people of the Protectorate is to leave a baby as an offering to the witch each year. But when the witch accidentally feeds the baby moonlight, she fills the child with magic and raises her as her own. As Luna turns thirteen, her magic develops—with dangerous results.
Case Closed? Nine Mysteries Unlocked by Modern Science by Susan Hughes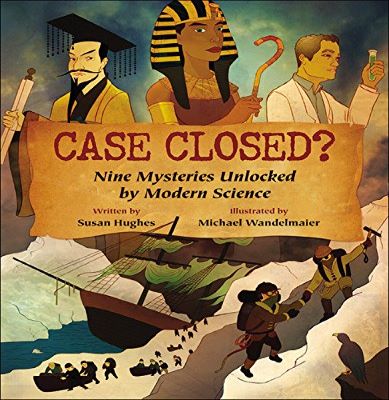 In Case Closed? you'll find the solution to the world's biggest mysteries from history and modern times. Find out how scientific methods have provided fresh evidence to untangle the truth. Some have been solved, others are left for you to decide.
3: Timeless Classics
No school library would be complete without a few of the classic tales that have entertained and inspired children for generations.
The Wonderful Wizard of Oz by L. Frank Baum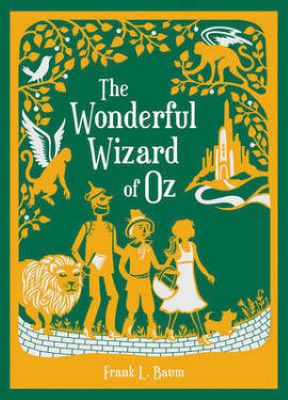 Show your students there's more to this story than they've seen in the movie. Join Dorothy and her faithful pet dog Toto in her journey through the magical land of Oz. Will she ever make it back home again? This story, first published in 1900, still keeps its charm for modern middle grade readers.
Roll of Thunder, Hear My Cry by Mildred D. Taylor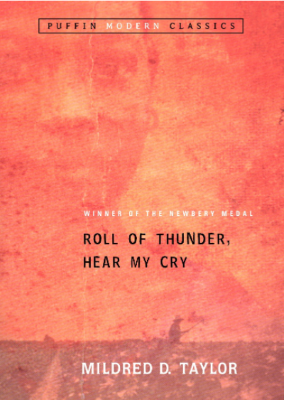 Share the story of one family's struggle to survive through racism and injustice in Depression-era Mississippi. Your students will love Cassie, an independent girl who learns how to stay strong through dignity and self-respect.
Pippi Longstocking by Astrid Lindgren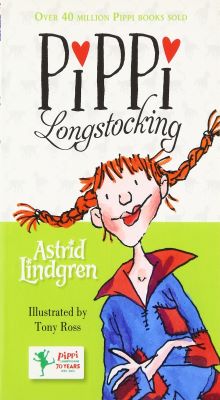 Pippi Longstocking, with her bright red pigtails and love for adventure, is an exciting new neighbor for Tommy and his sister Annika. See her cause trouble and lead them on outrageous adventures with her own unique sense of fun.
All-of-a-Kind Family by Sydney Taylor
Introduce your students to this fun Jewish family living in New York at the turn of the century. The five girls love spending every minute together. But are they prepared for a surprise addition to their family?
Charlotte's Web by E. B. White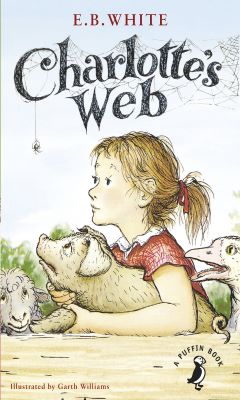 This award-winning book is a cornerstone of classic American children's writing. Grab the tissues as Wilbur the pig meets Charlotte, a spider who will teach him much about life, love, death, and friendship.
Final Thoughts
Getting children to enjoy reading is a tremendous challenge for schools. Middle-grade readers need your support to find new children's books they love and move away from the safety net of authors they've enjoyed in the past.
Think of ways to promote reading in your classroom and show them a range exciting new authors and old classics they're bound to love.
---
Want to use ProWritingAid with your classroom? Download this free book now: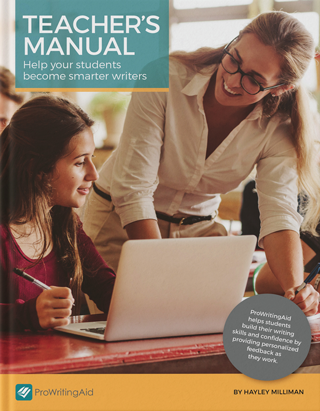 Editing technology like ProWritingAid provides immediate, personalized feedback that will help students to better understand grammar and writing techniques.
In this guide, we walk you through exactly how to use ProWritingAid in your classroom and give you tools and templates for creating a rigorous, effective independent writing practice with your students.