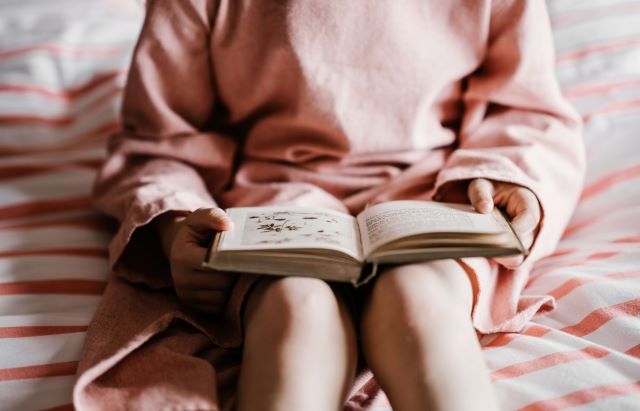 Getting your students to read can be challenging enough. For many children, it's something that's only done in school. So how can you help them learn that reading is enjoyable?
Making reading a priority can have a huge impact on future success. The more students do it, the easier it becomes and more enjoyable they'll find it. That means embedding reading not only in your classroom but across the school.
Here are seven simple ideas for promoting reading in your school.
1. Be a reading role model
If children don't see anyone reading at home, they're unlikely to try it themselves. You must be the reading role model they need to show them how enjoyable it can be. That means putting reading centre stage in your classroom.
Do the students know what you're reading? Display your current book on your classroom door and include it in your email signature. Talk about books you've read and keep a list on display for them to see.
When do your students see you reading? Introduce 'stop and read' time where everyone puts down their pencils and picks up a book – you included. Students are never too old to listen to a story. Choose punchy relevant texts that will keep them engaged to use as whole class readers.
2. Encourage parental involvement
Countless research shows the benefits of parents reading with children. Parental involvement has more impact than other factors such as social class or family size. The earlier you can get parents involved, the greater effect they can have.
Running parent sessions to talk about reading lets you share the benefits. Don't assume which parents are reading at home and which aren't. Model how to read together to remove the fear of doing it wrong. Working together with parents will help them see that reading is everyone's responsibility.
Most schools use social media as an informal way to communicate. It's perfect for promoting reading. Share book lists, create challenges, add photos of staff reading, and encourage parents to share what they're reading at home. Use a loan system and promote your local library for families who don't have access to books.
3. Help them find books they'll love
What books do your students experience? Many only read the set texts on your curriculum. Create recommended reading lists for different year groups and encourage students to add their ideas. You could create book reviews or use a class blog to share new stories. Suggest alternative authors to broaden their reading if they always stick to a favourite writer.
Watch out for new releases by popular authors and share them with your class. Find books that are driven by relevant issues they're experiencing. You could even record videos of you reading extracts of stories to promote them to parents.
4. Raise the profile of reading
Reading should be central in your school. Create events that get everyone reading and add them to the yearly calendar. Make class displays or add a section on your school website to showcase these events.
You could include:
Read-a-thons
Competitions
Games and challenges
Book weeks
You might be tempted to offer incentives to get students reading. But what impression are you giving? They learn that reading is something you do to earn a reward rather than for fun. It's something to be avoided unless explicitly linked back to the act of reading, like earning a book voucher by reading daily all term.
5. Teach them to read fluently
If your students can't decode fluently, reading will always feel like a chore. Look at how you teach it across your school. How do they learn those essential phonemic skills? What interventions are in place to support those who struggle before it becomes a problem?
Develop a robust system to find and support students who struggle with reading as early as possible. For those with reading difficulties, use dyslexia-friendly books with coloured pages, clear fonts, and larger print to make it easier for them.
6. Make reading enjoyable
When you read for pleasure at home, do you sit at a dining table? It's more likely you find somewhere comfortable to read. Perhaps you have a favourite spot on the sofa, in the garden, or curled up in bed.
Sitting at desks in the classroom for long periods of time isn't comfortable. Your students start to fidget and squirm. The solution is making reading both comfy and exciting. Use bright cushions, create reading corners, or let them make dens under their tables.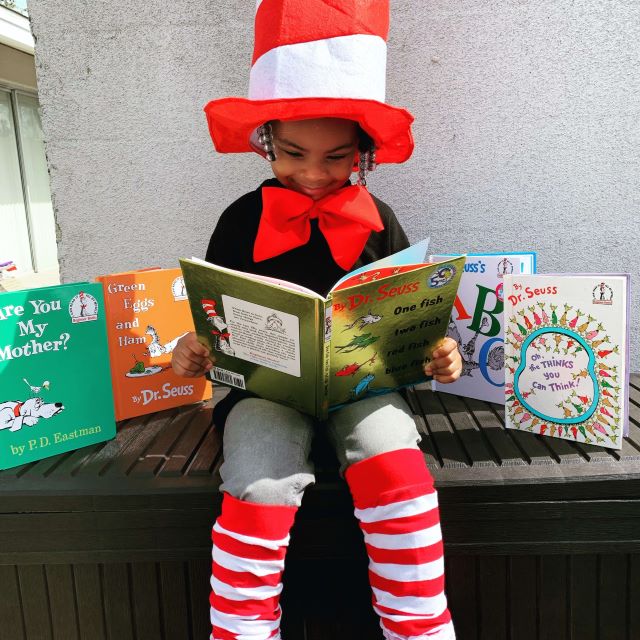 7. Reading doesn't have to mean books
Reading doesn't just mean books. There are plenty of other formats your students can access, including eBooks and audio books. Getting them hooked on listening to good stories can lead to reading print in the future.
Stock your classroom or library with a range of texts including comics, magazines, and non-fiction books. Some students may hate reading novels but love non-fiction. Having a range of texts available means you can help every student find something they'll love.
Final thoughts
Reading needs to be central to the school day, not an add-on or special event. Embedding reading has huge benefits for all students, both academically and socially. If you work with older students, this means using it across all subject areas. Improved reading leads to better results for everyone.
---
Want to use ProWritingAid with your classroom? Download this free book now: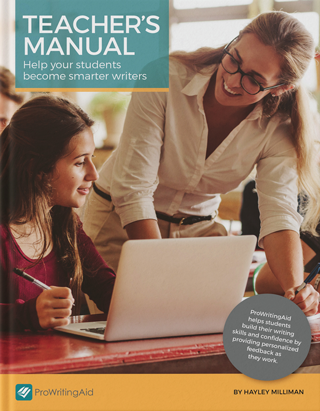 Editing technology like ProWritingAid provides immediate, personalized feedback that will help students to better understand grammar and writing techniques.
In this guide, we walk you through exactly how to use ProWritingAid in your classroom and give you tools and templates for creating a rigorous, effective independent writing practice with your students.