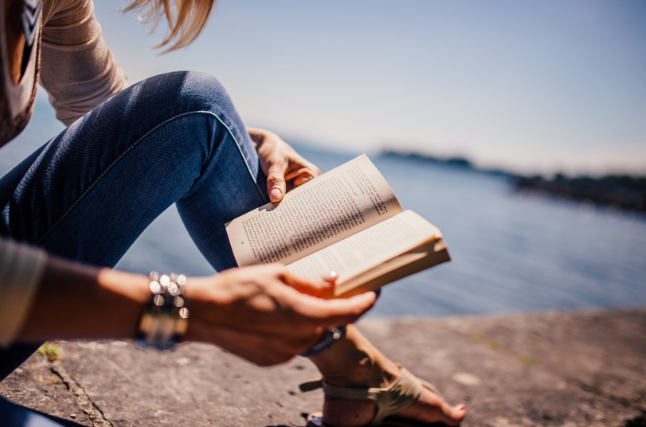 According to Wikipedia, chick lit became popular in the 90s when titles featuring the trials and tribulations of female protagonists started topping the bestseller lists. That's around the same time I started reading chick lit, and it remains a favorite genre of mine.
In cultivating this list of top chick lit books, I scanned sites like Amazon, Goodreads, and BookBub, looking for chick lit books that had the highest numbers of reviews and the most positive comments.
Not sure where to start when it comes to chick lit? Here are 12 top chick lit books (in no particular order) to check out!
Note: All the links below go to bookshop.org. Bookshop is an online bookstore with a mission to financially support local, independent bookstores. If you want to find a specific local bookstore to support, find them on the map and they'll receive the full profit off your order. Otherwise, your order will contribute to an earnings pool that will be evenly distributed among independent bookstores (even those that don't use Bookshop).
I know all the moms out there will relate to this one.
Librarian Amy Byler is an overworked mom who could use a break, but when her estranged husband of three years comes back into her life, she's reluctant to trust him with the kids and take it. Hilarity ensues when Amy takes her husband up on his offer and heads to New York City for some long overdue fun.
Quite possibly the book that started the chick lit trend, Bridget Jones's Diary follows Bridget as she tries to lose weight, quit smoking, and develop inner poise, all while maintaining her optimism.
This was the book that got me hooked on chick lit (and anything by Sophie Kinsella). Becky Bloomwood writes for Successful Saving magazine, yet she's also in deep financial trouble. She wants to get her finances in check, but everything she tries ends in her buying herself something more to ease her troubles.
Jen Lancaster's trademark smart-mouth style shines in this memoir, documenting how she went from living the high life to scraping by. The subtitle—Confessions of a Condescending, Egomaniacal, Self-Centered Smartass, or, Why You Should Never Carry a Prada Bag to the Unemployment Office—is a great indication of what you're in for.
The "something borrowed" in this book is the main character's best friend's fiancé. After too many drinks at a party thrown by her best friend, Rachel ends up in bed with the one man she has no business being with. Things get worse when she realizes she has genuine feelings for him.
Cannie Shapiro's mom has just come out of the closet and her father has disappeared from her life, but she ends up having the best year of her life after seeing the words "Loving a Larger Woman" above her ex's byline in a national women's magazine.
Two nemeses, who share an office, try to outdo each other to win a huge promotion. It's all fun and games until an elevator ride ends in an incredible kiss. Maybe they don't hate each other after all.
Two writers who couldn't be more different, or write in more opposing genres, end up living in neighboring beach houses for three months. They both get writers' block and make a deal to write in the other's genre to get past their blocks while teaching each other about how they write.
When Marnie MacGraw meets her fiancé's matchmaking great aunt, Blix Holliday, dying Blix tells Marnie her life's about to change. After only two weeks, Marnie's marriage has ended, and she's shocked to discover she's inherited Blix's Brooklyn brownstone, complete with all Blix's oddball, heartbroken friends and neighbors.
As the lone survivor of a plane crash that resulted in her having amnesia, Clementine Haas is desperate to learn who she is. While hiding out in Waterville, Ireland and slowly discovering her identity, she relies on an Irish stranger to help her start a new life. As she falls for Kieran, her true identity becomes harder to reveal.
After receiving devastating news about her health and her marriage, Libby Miller packs up her life in Chicago and moves to the Caribbean. With her twin brother tracking her down and a budding new relationship, Libby can't seem to hide from what she's trying to forget.
Stella Lane has Asperger's and can't stand the idea of French kissing, but she yearns for more relationship experience, so she hires an escort to teach her. Before she knows it, Stella's opinion on French kissing has changed and she wants more!
In Summary
There are so many great chick lit books, this list could go on and on. For more book suggestions, check out these reading lists:
Do you know how to craft memorable, compelling characters? Download this free book now: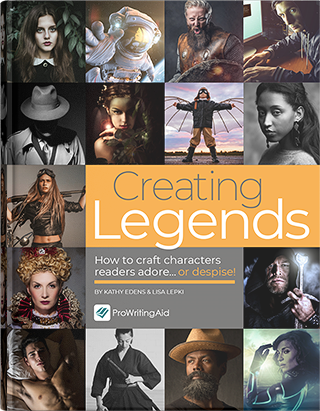 This guide is for all the writers out there who want to create compelling, engaging, relatable characters that readers will adore… or despise.
Learn how to invent characters based on actions, motives, and their past.