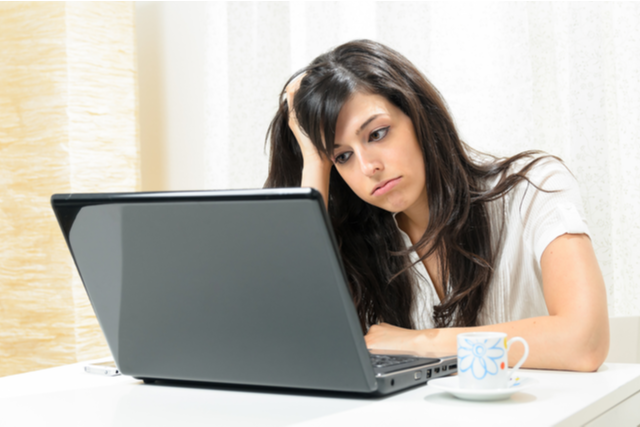 The dream gig of freelancing is a regular blogging retainer. But, after a few months, when you've exhausted the niche and run out of new ideas, how can you put a fresh spin on the same old familiar topics?
Or maybe you run a blog of your own. You know that to present yourself as a niche expert you need to keep producing quality content around the same topics. It started out easy, but now you feel you've said everything and there's nothing left to write about.
It's amazing how quickly a regular blog can go from exciting and new to dull and boring. But it doesn't have to be that way. Here are seven ideas to breathe life into the stale blog posts you're bored with writing.
1: Find a New Angle
Instead of rehashing what everyone else is saying, go against the crowd with something new or unexpected. It takes guts to do. After all, we all love people to agree with us. Going against the trend is a risk, but it's worth it.
Saying the Opposite of Everyone Else
Search engine results quickly become clogged up with the same agreed wisdom. Disrupt it with an opposite opinion. Get people clicking on your post to find out why you're saying something different.
Make Historical Comparisons
You'll always find someone or something from history to compare to current events. Instead of talking exclusively within your industry, look wider to draw a comparison from the past.
Change Perspective
Change your familiar writing perspective to look for unusual stories. For example, in my niche of education, I'm always talking about how current events affect schools, but I tend to think of the teachers and students. What about writing from the perspective of the cleaning staff or administration? Finding an unexpected voice gives you far more stories to tell.
Go Controversial (but Be Careful!)
If you make a controversial statement, everyone's going to want to read it. It's a simple way to boost shares through social media.
But think carefully before you write. Being controversial does not mean spreading hate or perpetuating negative stereotypes. There are ways to share a controversial opinion without compromising your career. You want to get people debating and sharing, not forming a mob against you.
2: Cherry Pick from Trending Topics
If you've exhausted everything you know about your field, find out what keywords and topics are on the rise. Not only does it give you something fresh but you also sail to the top of the results page just as search numbers explode.
There are loads of useful tools available to help you find trending topics and spot those that will trend soon.
Try these to get you started:
Ahrefs: Track searches that are gaining and losing traffic over time
Google Trends: Monitor the interest in specific keywords
Ubersuggest: See what your main competitors are ranking for
Keeping a close eye on keyword trends not only gives you a constantly updating list of ideas, but also ensures you'll have an audience who wants to read them when you publish.
3: Generate Multiple Ideas
Instead of thinking of one or two new blog posts, have a brainstorming session to get out hundreds of ideas in one go. Don't filter as you write, you're not trying to find the perfect idea yet. Simply record every thought that comes to your mind, no matter how unworkable or silly it seems.
Try using ProWritingAid's Word Explorer to inspire you. Type a keyword in and find a huge range of synonyms and antonyms. These will help take you in unexpected directions.
There are plenty of online options to help you generate more ideas.
When you review your ideas, plenty will be awful. But you'll spot a few nuggets of inspiration for new posts. Add these ideas to a list, such as Trello, ready for when you need a new post.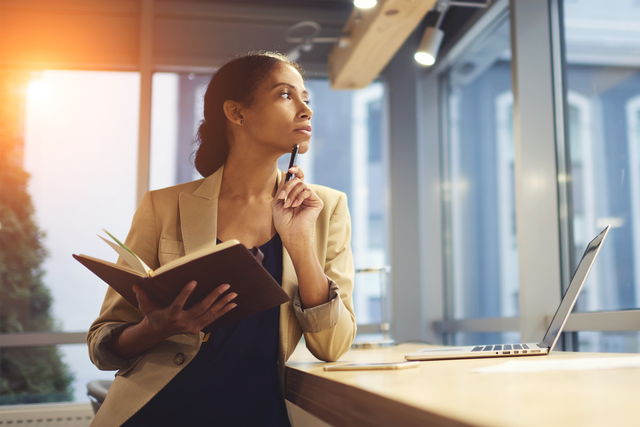 4: Find Out What Everyone's Asking
You don't have to think of new ideas yourself. Let other people provide you with inspiration. Keep track of the questions they ask. If one person is asking it, you know there'll be plenty of others thinking the same thing. You can write blog posts to answer them.
Where to find people talking about your niche:
Social media groups: Follow relevant hashtags and join groups
Reddit questions: An under-used resource for finding what people are asking
Industry newsletters: Sign up to read what industry leaders are saying
Online forums: Find ones for your niche and join in the conversation
You can also use groups and social media to find out what people are interested in. Run surveys and use polls to find out what matters to them.
5: Seasonal/Special Events
Every industry, no matter how specialised, is affected by seasonal events. That gives you lots of content you can write for specific points in the year.
Don't just think of big celebrations like Christmas, look for smaller special events you can weave into your blog posts. Create a calendar (or grab one online) and add all the events you can find. You'll be amazed how many special days there are.
Think about:
How does this special event impact my industry?
Who benefits and loses because of this event?
How does it change people's behaviour?
Is there a different perspective I can bring?
These seasonal and event driven posts make wonderful evergreen content you can republish every year with minor alterations. That takes the pressure off you always having to find something new to say. Keep track of these posts so you can easily locate them when you need them.
6: Mix Up Your Content
Do you find yourself always writing the same type of blog posts, as well as the same topics? Mixing it up gives you lots of new ways to present the same information in a fresh way.
Common blog post types include:
Listicles: 13 Hot Summer Trends Your Wardrobe Needs
Comparisons: ProWritingAid vs HemingwayApp: Which Works Best for Deep Edits?
How to... Guides: An 8-Step Guide to Beginner Photography
News Events for Your Industry: The Impact of COVID-19 on New Car Sales
Case studies: How [company] Quadrupled their Sales Using [product]
Interviews: [Leading industry person] Shares 5 Tips for [desired outcome]
Reviews: Our Review of [exciting new product]
If you're bored with what you're writing, varying the type of blog posts you produce will reinvigorate you. A range of posts broadens your appeal to new readers and keeps your current ones interested.
7: Look Elsewhere
We can get too caught up in our own industry and forget there's a whole world of inspiration out there. Get out of your echo chamber if you want to think of something new.
Try to:
Read books outside of your industry
Watch films and documentaries
Take walks
Visit interesting places
Listen to conversations
Inspiration can strike at the strangest time. Take a notebook with you or record on your phone so you don't forget an amazing idea when it comes to you.
In Summary
It's hard to think of something new every week on demand. Instead, block time for generating multiple ideas to keep for the future. Don't edit your ideas as you think of them, write them all down and later spot the ones that will work.
There are countless blogs online, and yours needs to stand out from the crowd. Create wide-ranging types of blog posts, all carefully centred on your niche. Including trending topics will appeal to your readers and increase your chances of getting noticed online.
Everyone gets bored with writing the same blog posts week after week. If you're feeling jaded, your reader probably is too. It's time to shake things up with something different.
Now is a wonderful time to be a copywriter. Download this free book to learn how: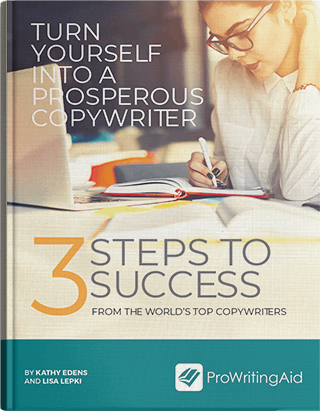 With the advent of the internet, the copywriting industry is exploding. Content is now seen as critical for all online businesses.
This guide breaks down the three essential steps you must take if you think copywriting is the career for you.