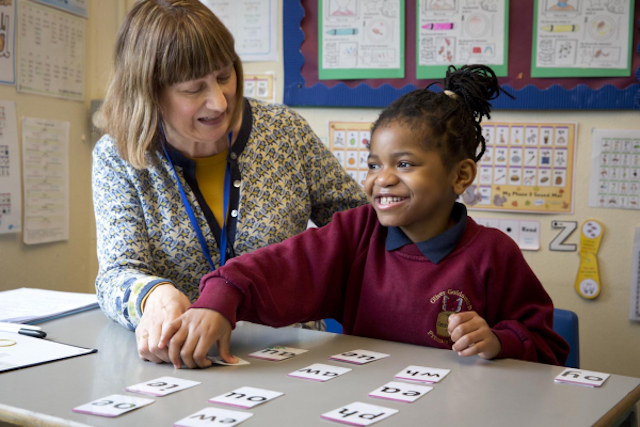 Coming up in our Black Friday Sale: charity donation days.
Every year, we like to support literacy charities by donating a part of our Black Friday sales. Last year, we raised over $1500 for the International Literacy Association, which works to give people across the world the ability to read, write and communicate.
This year, we're excited to be partnering with the Children's Literacy Charity. 2020 has seen more home schooling than ever before, leading to a dramatic widening of the literacy gap for some children. That's why it's so important that the amazing organizations working to support children's reading get the support they need.
On November 23rd and 24th, ProWritingAid will donate $5 of every purchase in our Black Friday Sale to the Children's Literacy Charity at no extra cost to you!
About the Children's Literacy Charity
The Children's Literacy Charity (CLC) is doing vital work in improving children's literacy levels—and life chances—in a year when children's education has seen bigger disruptions than ever before. They work to develop all aspects of literacy; reading, comprehension, writing, and speaking and listening skills. Each of these areas in integral in helping a child reach their full potential as a student and beyond.
By improving reading skills, the CLC transforms the life opportunities of disadvantaged children who are falling behind in the education system. By closing their literacy gap—the gap between their current reading level and the level they should be at for their age—the CLC enables children to reach their full potential.
Without their support, children with low literacy levels face uncertain and challenging futures. If they do not catch up, their literacy gap will have a profound effect on the rest of their education. Because they lack self-esteem and confidence, they struggle at school and are ultimately less likely to find a job and more likely to make poor life choices.
How the Children's Literary Charity helped children in 2018/19:
12,000 hours of support were delivered.
Over 500 children were supported across all Children's Literacy Charity programs.
Specialist support was delivered by trained tutors in 21 Literacy Labs during school hours and in 6 Community Literacy Labs outside school hours.
On average, the children supported were 14 months behind when they started Literacy Lab intervention. By the time they graduate, they are 5 months ahead.
90% of children either closed or narrowed their literacy gap
69% closed their reading age gap entirely
And their work just keeps getting better.
Of the children who graduated in 2019/20, 100% narrowed their reading age gap and 88% closed it completely gaining on average 31 months in their reading age. The children were 14 months behind when they joined the programme and 8 months ahead in their reading age when they graduated.
How to Help
The money you help us to raise will be vital in securing children's futures—and it won't cost you any extra.
If you're looking for the right time to purchase a ProWritingAid Premium license, this is it. Purchase an annual or lifetime license on the 23rd or 24th November, and $5 will go straight to the Children's Literacy Charity.
---