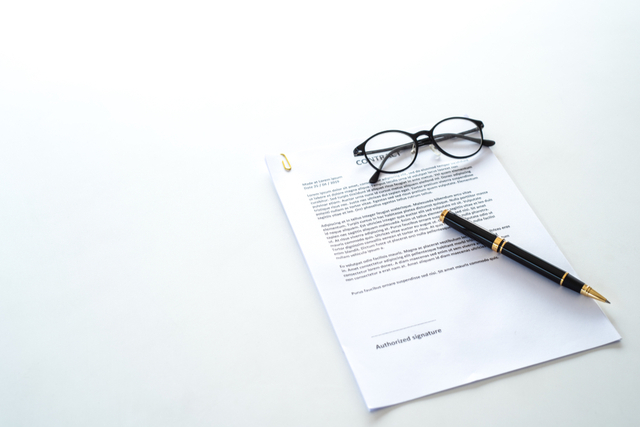 Every business wants more customers, more qualified leads, and more revenue. But no business becomes successful overnight. Some motivational speakers and business experts will tell you, "If you build it, they will come" – but this isn't always the case. To get your start-up off the ground, you must know your market, develop your brand, and track your finances.
If you recently launched your start-up and you're in the process of building your customer base, create a business proposal and win over new clients. Whether you're a B2B or a B2C company, a strong business proposal can help you to win new business. It is the ultimate sales document and shows the solution your start-up provides to a client's problem. Its main job is to persuade an organization or company to do business with you.
What Is a Business Proposal?
A business proposal is a formal document that aims to persuade a company to buy a product or service.
It is not a business plan, even though many people tend to think it is. A business plan helps you find investors to fund your start-up. A business proposal sells a product or service, not the business itself.
There are two types of business proposals: solicited and unsolicited.
Solicited Business Proposals
Solicited business proposals are proposals requested by prospective clients. The prospect may ask for a proposal with a Request for Proposal (RFP). When some organizations need a problem solved, they invite companies to submit proposals detailing how they can solve it.
Unsolicited Business Proposals
Unsolicited business proposals are given to potential clients to gain their business. You might send an unsolicited proposal after having a conversation with a prospective client at a trade show. You simply explain that you have a solution to their problem and say, "Can I submit a proposal for that?"
How to Write a Winning Business Proposal
Before you start writing a business proposal, take time to understand the business you're crafting the proposal for. If the company sent a Request for Proposal, read it carefully to find out exactly what they're looking for. You can even call the client before you start writing the proposal to get more information about the problem they want solved and their specific objectives.
When it comes to writing a business proposal, there's no "one-size-fits-all" approach. However, there's a basic structure you need to follow. Here's how to write a stand-out proposal.
Start with a Title Page
The title page gives you the opportunity to introduce yourself and your business. It should include six basic details:
A title (like "Social Media Marketing Proposal")
Your name
Your company's name and contact information
The company logo
The client's name and contact information
The date you're submitting the proposal
A title page makes a proposal look neat and organized. On average, a business proposal is opened 80 minutes after it's sent. A compelling title can make someone open your proposal and read it instead of moving it to the trash folder.
Add a Table of Contents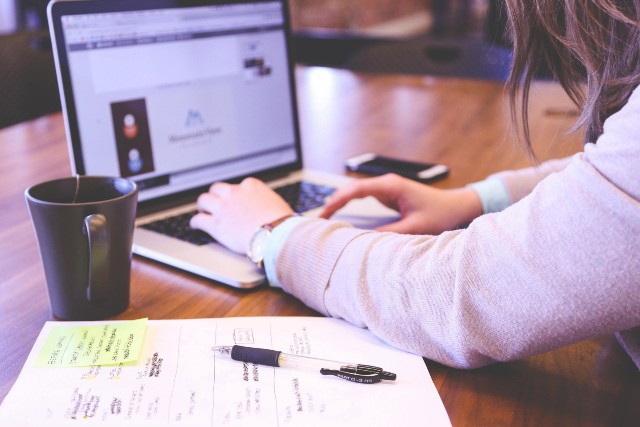 A table of contents makes your business proposal scannable and easy to read. If you're trying to sell your services or products to a Chief Executive Officer (CEO) or anyone who is fairly busy – who doesn't have time to read the entire proposal in one sitting – a table of contents allows them to go through it at their own pace.
Include these sections in your table of contents:
Executive Summary
An executive summary sets the scene for the proposal. It explains why you're sending it and why your solution is the best. Like a value proposition, it describes the benefits of your company's services or products and how they can solve the client's problem. The potential client should have a clear idea of how you can help them after reading the executive summary.
The executive summary may vary from proposal to proposal, depending on the services you are offering and the client's industry. Your tone may also change. For example, if you're targeting a travel company run by young graduates, you may use a more casual tone peppered with humour.
Problem Statement
This is where you discuss the problem that the client is facing. Make it clear that you understand the service they are seeking or the solution they need. For instance, if the proposal is for developing a website for the client, explain the benefits they will get from the website: better sales, more traffic, or content management flexibility.
Let the client know that you fully understand their needs and restate the issue they are facing in your own words. This will help them know that you can offer the solution they are looking for.
Proposed Solution
After stating the problem, explain to the client how you will tackle it – the exact steps you'll take. Create a customized solution that addresses the client's pain points so they know you've designed the proposal specifically for them. Explain the deliverables you will provide, the techniques you will use, and give a time frame for completion.
A word of caution: don't go into too much detail and keep jargon to a minimum. The client should be able to understand your plan just by reading the proposed solution.
Qualifications
You can brag a little here. Convince the prospect why you are the most qualified start-up for the job. Write about industry-specific training, relevant education, the certifications you hold, and your years of experience. Discuss previous projects you've handled that were of a similar nature and include client success stories. Also mention relevant accreditations or awards to show your expertise.
Pricing
Setting the price can be tricky because you don't want to underprice or overprice your product. You can provide a few pricing options to make it easier for the client to choose the best option for their budget. Or you can use business proposal software with a responsive pricing table that allows the client to check the price of the products or services they are interested in.
Structure this section based on the service you're offering and the specific project. If only a one-time payment is required, include a small section titled "Fee Summary." If not, add a "Pricing Table" or a "Fee Schedule" section.
Clarify the Terms and Conditions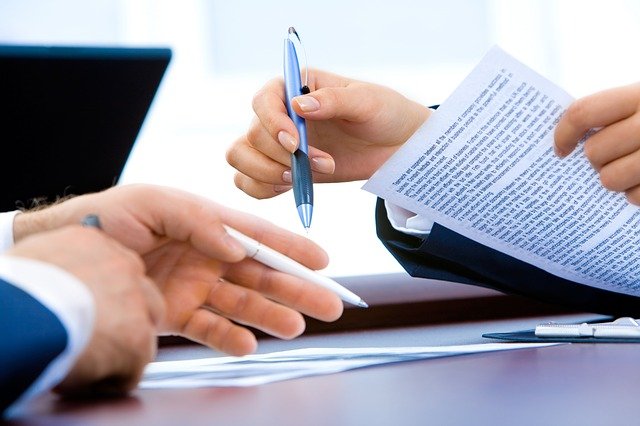 In this section, discuss the project timeline, the pricing, and the payment schedule. A payment schedule lets your client know what they are paying for. Also summarize what you and the client are agreeing to. And before you send the proposal to the client, send it to your legal team to ensure they okay the terms and conditions.
If there are any permits and licenses to be paid for, include the information here. You can even create a legal section that covers the legal side of the project.
Include a Signature Box
This is where your potential client appends their signature. You can write something like, "By signing below, you agree to..." Include a signature box and let the client know exactly what they are agreeing to. You can also add a friendly prompt telling the client to get in touch with you if they have any questions. Or you can simply write, "We look forward to working with you."
Keys to Writing a Convincing Business Proposal
Create an outline first. Write down the major sections of your business proposal and the relevant information you would like to include.
Include data, images, and videos. Use quantitative data like graphs, images, and media elements to enhance the proposal. Visuals and videos can make confusing points clear. They can also impress people who love visual or auditory communication.
Add social proof. The best way to show a potential client you can deliver is by adding customer quotes and testimonials to your proposal.
Include a call-to-action. Your prospect should know what to do after reading your proposal. A call-to-action creates a sense of urgency and causes a person to make their decision quickly.
Keep it simple. Focus on quality over quantity and use a writing tool like ProWritingAid to prevent the proposal from being obscure and wordy.
Stay on brand. Your proposal should show your company's personality and make the potential client see how your start-up stands out from the competition.
Start Writing Persuasive Business Proposals Today
Writing a business proposal can be overwhelming. You're asking someone to choose your start-up to provide a solution and hoping they understand why it's the perfect fit. A great business proposal can help your company gain new business and grow. A poorly written one, on the other hand, can make you lose out – even if you're offering the best solution.
In today's tough times, it's more important than ever to have an impressive proposal, because it is the most convincing company that wins, not the most qualified company. Persuasion is the key to successful sales, it's what makes proposals convince and convert.
If you apply all the information in this post, you'll be one step ahead of the competition. You'll create proposals that get your prospective clients to say "Yes!"
---
Want to learn more great business writing hacks? Download this free book now: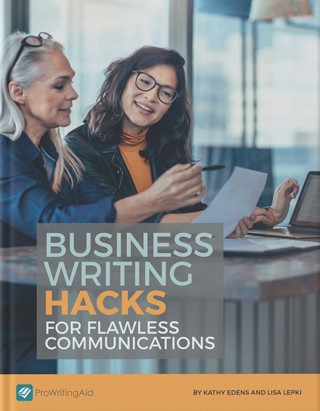 Writing is an essential element of nearly every profession today. Whether you are drafting a proposal for a major prospect or collaborating by email, strong communications help colleagues and clients understand your ideas. Errors and awkward writing can make you lose credibility.
Download this guide to learn the techniques professional writers use to write clearly and persuasively.
---