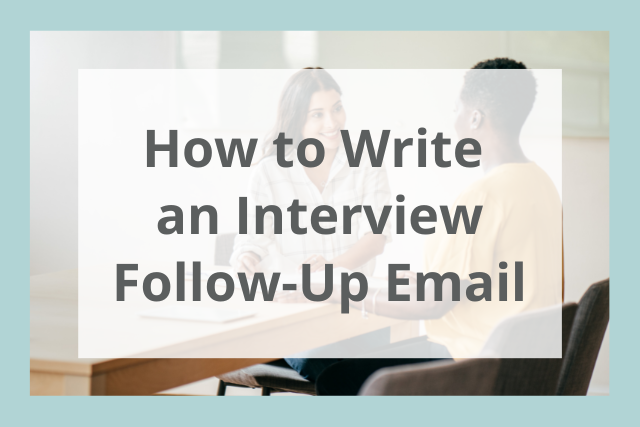 The process of getting a job—finding the right position, crafting a resume and cover letter, applying, interviewing—is daunting for most people, and it's no less daunting during our current pandemic.
Which is why it's understandable that many people often overlook one of the most critical parts of the interview process: the thank you letter email you send to the prospective employer after you've interviewed.
Why You Must Send a Follow-Up Email
Some people might think that they've said all they've wanted to say in the interview and a thank you email is unnecessary or a mere nicety. But the truth is that employers expect these emails, and perhaps more importantly, a follow-up email can increase the odds you get hired.
Here are three reasons why it matters:
You show them you care about the role. This might seem self-evident, but employers know that it takes time and energy to craft a thoughtful, compelling follow-up email.

You can restate your core messages of how you will add value to the company. This is perhaps the most significant reason to send a follow-up email. Most people's memories aren't very good' so regardless of how effective you were in the interview, it's helpful to remind hirers of your key strengths and how those strengths would positively impact the company.

You can add a new idea that you developed from the interview process. While it's important to keep the follow-up email relatively concise, it's a great opportunity to add something new, particularly something you learned during the interview.
Three Rules for a Great Follow-Up Email
On the surface, a follow-up email seems relatively easy to produce. You just need to create a neutral message that politely conveys your gratitude and makes clear that you are available for any further questions, right?
The truth is that an effective follow-up email is more complex than simply saying thank you to the hiring manager. And while there are myriad ways to approach the follow up email, there are three general rules that can ensure the email is effective and increases the likelihood that you will get hired.
Rule #1: Send a follow-up email to everyone you interviewed with within 24 hours.
It's important to do this because you want to acknowledge each person who took time out of their day to speak with you. But it's also important because you don't know who the key decision makers are, and you want to make sure you communicate with anyone who might have a say in your hiring.
Rule #2: Make sure the email is tailored and person-specific.
You want each person who interviewed you to feel as if they are receiving a unique message crafted just for them. While this is time consuming to do, a personalized email will help ensure that people remember and understand what is unique about you.
Rule #3: Be gracious and personable.
While you don't want your email to sound like you are groveling, you also don't want it to sound flippant. Try out a few different approaches and words and read the email out loud to see what kind of tone you are striking. What's most important is that it sounds authentic, conversational, and thoughtful.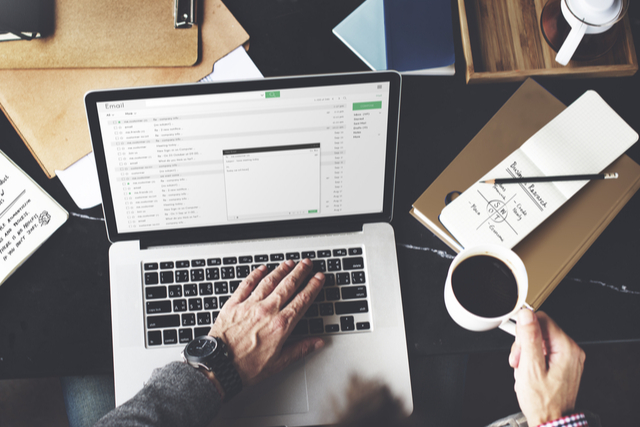 Two Different Templates for Follow-Up Emails
Below are examples of two different templates for follow-up emails. Each takes a slightly different approach in terms of tone and style, yet each follows the three general rules. Keep in mind that you should choose a template, or a hybrid of the two, that fits with your own personal style and the industry you want to work in.
Template 1:
This template offers a relatively direct, concise, and formal approach suited to industries like finance, consulting, or engineering.
Subject: AJ Ogilvie - 2pm Interview today
Sarah,
I'd like to thank you for taking the time to speak with me today about the Project Management position at Architonic. It's clear that Architonic is transforming the engineering industry, and your insights into your position as VP of Operations only confirmed that view.
I'm excited to have an opportunity to work with Architonic, and I am particularly excited about working on the rapidly growing data analytics team. I think my academic research in data analytics, as well as my prior experience at Lumeno, enables me to bring a different and impactful perspective to an already dynamic team.
Please don't hesitate to contact me if I could provide any additional information. I look forward to hearing from you again.
Sincerely,
AJ Ogilvie
Template 2:
This approach is slightly more friendly and personable and is perhaps more appropriate for creative industries like marketing or advertising. It is a little bit longer than template 1, but it still works because it's specific and tailored for the reader.
Subject: Thank you, Marcus!
Good afternoon Marcus,
I truly appreciate you taking the time today to discuss the marketing position at Songster. I learned a lot about your marketing team and the unique vision you have created. I feel like I understand more clearly why I've always found Songster's marketing so compelling: your creative philosophy (among other things!)
In light of our discussion about my portfolio, I wanted to share some additional work I did for other music streaming services, in particular a marketing campaign for Tuned. I think you'll see how similar our creative approaches are, and I'd love to prove to you that I'd be a great fit for this position.
Once again, thanks for such an insightful discussion, and I look forward to talking more in the future.
Sincerely, AJ
P.S. Have fun in San Francisco' I highly recommend grabbing a pastry at Tartine!
Final Thoughts
After a long day of interviewing, it is admittedly hard to summon the energy required to craft a thoughtful, unique, and compelling email. But the best case for writing a great one is this: you've already invested significant time and resources into researching, applying, and interviewing for a position.
A great follow-up email' one that is timely, personalized, and gracious' is a simple way to ensure that all that work you've done isn't for naught. And perhaps most importantly, it's one more opportunity to sell the company on all the value you can bring to their organization.
---