Do you dream of the day when you'll hold your finished novel in your hands? But does it always feel like something's stopping you from getting there?
Maybe a work email pops up in your inbox just as you sit down to write. Or maybe they just released a new episode of your favorite show on Netfilx (no shame, we've all been there).
Novlr is the leading novel-writing platform for writers looking to focus on their words. The beautiful writing interface, intuitive features and focus on the needs of the writer make it the go-to tool for your creative writing.
Webinar Replay: Novlr Walkthrough With CEO, Kim Montgomery
In this replay of our live webinar, you'll find out how to use Novlr to set goals, see your writing statistics and re-focus your mind on what really matters - the words on the page. You'll see how Novlr keeps your writing interface, safe storage and advanced grammar checking all in one place (ProWritingAid is built in!).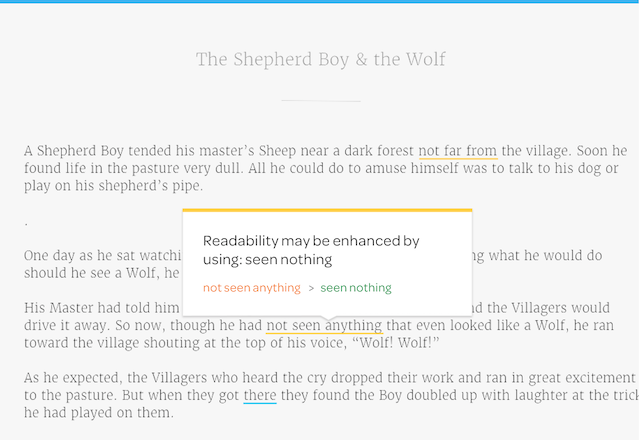 (Image credit: Novlr)
Watch the replay for a walkthrough of the software as we talk to Kim about all things writing, focus and why reformatting that first page one more time isn't going to get your novel written.
Kim Montgomery, Novlr CEO
Kimberley Montgomery is Novlr co-founder and CEO. She had a career in charity sector digital development teams and company operations before putting her experience to use building Novlr. Kim runs a spoken word poetry night in London and her passion is creative writing. She builds Novlr and writes in Novlr, making sure it is perfectly up to scratch.
Start editing like a pro with your free ProWritingAid account
Once you've written your novel, it's time to edit.
When a reader sees a grammar error, they start to lose faith in the writer who made it.
ProWritingAid is one of the best grammar checkers out there - but it's far more than that! The Editing Tool also looks at elements of structure and style that have an impact on how strong and readable your writing is.
More, it helps you learn as you edit, making you a better writer every time you use the program.
The best way to find out how much ProWritingAid can do is to try it yourself!
---
We host dozens of trainings for writers. Check out our upcoming webinars here, or watch some of our previous trainings here.
---
---