Watch the replay of our Q&A session with the Brooklyn Book Doctor, Joelle Hann
You've been writing for a while. Your friends and family love what you're doing. Is it time to pursue publication?
Publishing your work can be very gratifying. You reach a wider audience and sometimes you even get paid. But how do you know if your work is ready? More, how do you prepare it for publication so that it gets the attention of busy editors?
In this webinar, book coach and writer, Joelle Hann, of Brooklyn Book Doctor, talked about when to cross over from writing for pleasure to writing for publication, how to prepare your work, and what practices are essential for publishing writers.
Joelle Hann, poet, essayist and author
Joelle Hann is an award-winning writer whose essays and poems explore the nature of our deepest relationships, and whose articles have covered the highs and lows of yoga culture, as well as food, film, books and travel.
Joelle worked in-house as a Senior Development Editor at Bedford/St. Martin's, a publisher that leads industry standards for quality and innovation. A decade later she jumped ship to freelance as a book doctor and collaborator. Since then, she's developed and written many acclaimed books for authors in the realm of self-transformation, activism, spirituality, health, finance and business.
Edit like a pro with your free ProWritingAid account
Taking that first leap into publishing is no easy feat. Sending your manuscript off to an editor comes with the threat of rejection - but it could also lead to some insightful feedback and a better finished book!
Make sure your work is ready to send to an editor with ProWritingAid.
When you're submitting your work to a busy editor, you want it to contain minimal errors to increase your chances of them taking you on as a client. By editing your writing with our editing tool, you can catch the errors that copyeditors would pick out of your work before you send it to them.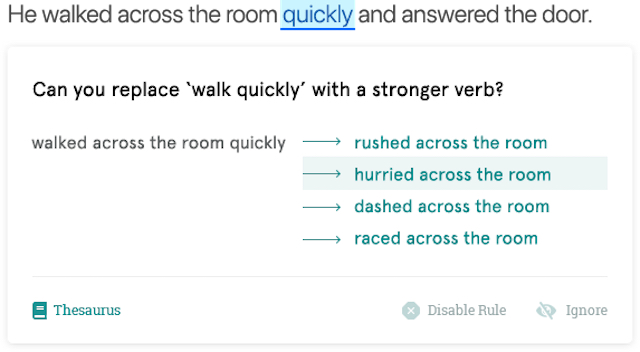 ProWritingAid's Writing Style report highlights areas of your text that editors would have to work through to get to the important parts of your book, like characterisation. The report highlights common writer quirks, like distracting dialogue tags, over-reliance on adverbs, emotional tells and much more.
Ready to get your manuscript editor-ready?
---
We host dozens of trainings for writers. Check out our upcoming webinars here, or watch some of our previous trainings here.
---