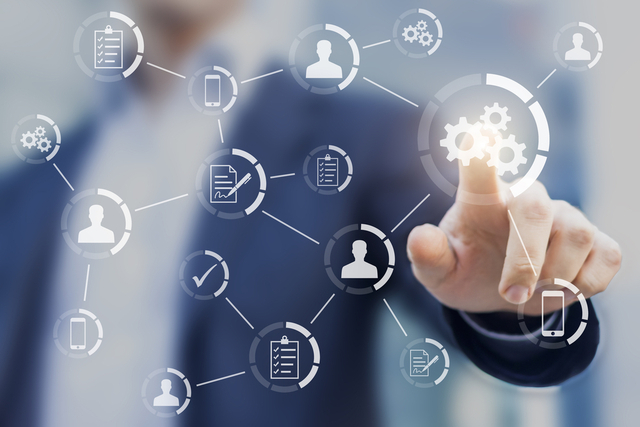 Whether you're a solo copywriter working for clients or a content team at an organisation with high volumes of content creation, we all have a process for creating and delivering our content. But just because we have a process, doesn't mean that it's fit for purpose, deliberate, or the most efficient way of doing things.
Inefficient processes, tradition, outdated models and 'it's just the way we've always done it' will eventually wear writers down. This can be very frustrating, causing feedback loops, bottlenecks, delays, and last-minute rushes to get content over the line. Then, when everything is eventually delivered and published, it's onto the next assignment, with little or no time to pause and work on improving processes.
There are great business benefits to having a well-defined workflow. You can save a lot of time, money, hassle, and stress in the long run, improving processes and content throughout an organisation. In this article, I'll explain what a workflow is, why you need one, and how you can create one. Plus, I'll share some tips to help you get your team on board with the workflow, too.
What is a content workflow?
In her book Content Strategy for the Web, Kristina Halvorson says content workflow determines 'how content is requested, sourced, created, reviewed, approved, and delivered.'
In its simplest form, workflow = the stages a piece of content must pass through from its origins to being published (and then onto governance and maintenance). A workflow, for example, could be:
Draft
Review
Edit
Approve
Publish
But when there are a lot of people, edits, approvals, and tools involved in content creation, it can get messy quickly. Every organisation is different, and so each will have its own workflow, but this should be visible to everyone involved, and tasks should be clearly assigned to the people responsible.
Why you need a content workflow
Having a well-defined workflow for content creation can improve content production in your organisation in lots of ways, and this has a knock-on benefit for things like return on investment and meeting business goals. Workflows give you better:
Roles and responsibilities. Clear responsibilities and actions assigned to people within the workflow (with deadlines) keep content creation moving and avoid bottlenecks. Embedding roles into a workflow gives you a structured team with a clear focus.

Collaboration. Having people assigned to projects and tasks improves accountability, and tools like GatherContent allow for comments and tagging in the editing environment. You can also keep all content production centralised and feedback in one place.

Productivity. With everybody on the same page, and bottlenecks and feedback loops eradicated, content outcomes and deadlines become clear and achievable. You'll have fewer revisions, faster approval of content, and less confusion.

Compliance. If content needs to go through a legal review, or content standards review, there is a space for this to ensure content doesn't pose any risks or legal challenges.

Quality. Keeping a consistent workflow helps you get high-quality, accurate, and timely content over the line with room to edit and refine until it is up to the correct standard.

Governance and maintenance. Often, without a clear workflow, these parts of the content production lifecycle get left by the wayside and content isn't updated or monitored for changes. It's a good idea to set periodical review cycles for specific types of content.
How to create a content workflow
Running a workshop on content workflow is a great way to design your process and get stakeholders engaged. Make it visual and use things like post-its, colour-coded stickers, etc. While you may need to adapt the stages of your workflow for different projects, there are common stages for online content. A typical workflow may look something like this:
Brief
Research
Write
User test and iterate
Review
Revise
Upload to CMS
Review in HTML
Publish
Govern/Maintain
It's also a good idea to estimate time and effort it takes to create content in your organisation, along with thinking about people and processes. We have written an article on this with a formula for working it out.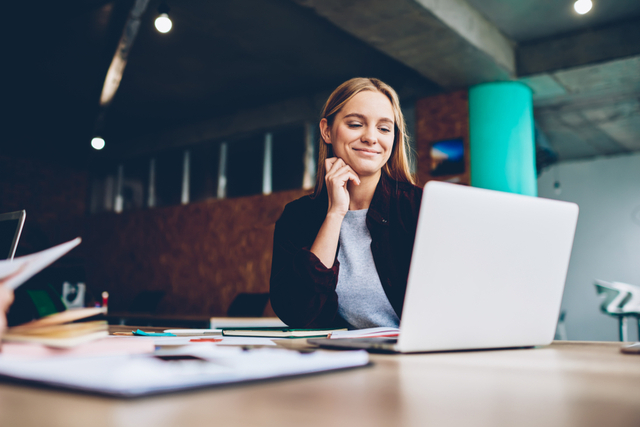 Getting others onboard with your workflow
In a survey we did at GatherContent, we found that content can pass through between two and ten people before it gets published. This was just for higher education, but it could be even more in a particularly large organisation, or if you have to engage a lot of subject matter experts. Content workflow isn't always easy to implement with a lot of stakeholders and content creators involved and without the right tools. Tradition and being stuck in old ways can mean that it's difficult to get everyone on the same page.
Engage stakeholders by communicating the benefits of workflows that we've outlined in this article, and train people in the technology you use to define and put your workflow into practice. You'll also find that by having a workflow, employees see where they fit into the larger scheme of content creation, contributing to employee engagement.
ContentOps has never been more important
Defining your workflow and the roles and tasks needed at each stage will help you make strides towards making your ContentOps (Content Operations) more efficient. ContentOps is the approach to people, process and technology in your organisation for content planning, creation and management. Whilst there are other elements to ContentOps, workflow is a good place to start to try and make changes quickly to see improvements sooner rather than later.
If you work without a clear plan of action or defined content workflow, projects can suffer from the earliest stage. Content can be expensive, and by eliminating the bottlenecks or costly problem areas with content production, publishing, or content management, workflows help to reduce the chances of spending time, money, and resources on unfocused, poorly executed content that doesn't engage with customers and isn't useful.
With a workflow, you can:
More easily understand the effort and resource needed to deliver content
Gain insights into project scope and timelines
Identify opportunities and gaps
Help to connect silos across your organisation
How GatherContent can help you manage content at scale
Our company GatherContent helps organisations with their workflow and content operations at scale. Use it to create an approval process for content that avoids anything getting stuck in limbo and allows for conversations to happen about content in threads, with in-line comments, notification emails, and style guides embedding into the editing environment. Check out our website for a free trial or demo.
Learn From Rob at Our Live Webinar: How (and Why) to Create a Content Workflow: Learn to Deliver More Quality Content Seamlessly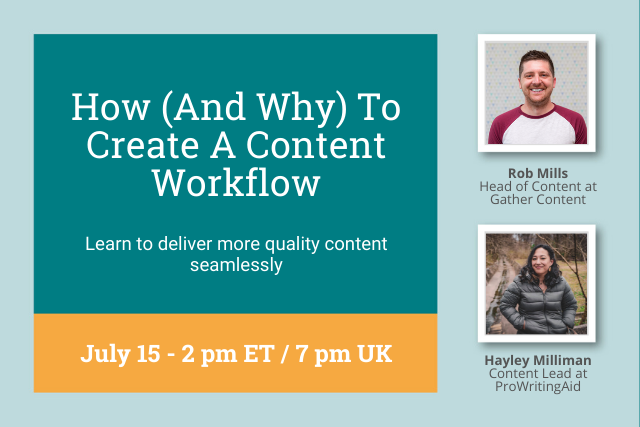 In this July 15 webinar, Rob Mills of Gather Content will share the reasons why workflow is important and the pitfalls of not having a suitable process in place. He'll share some ways to visualise your workflow to help align those involved in your process and also provide some practical steps to help you create your own workflow, whether you're an individual writer or part of a content team.
Are you going to implement content workflows in your business? Let me know in the comments below!
Now is a wonderful time to be a copywriter. Download this free book to learn how: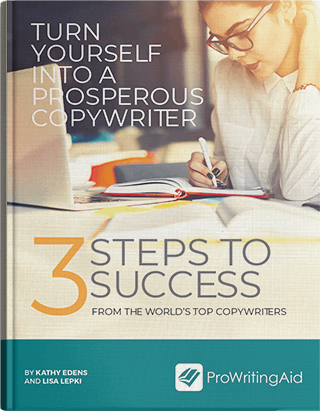 With the advent of the internet, the copywriting industry is exploding. Content is now seen as critical for all online businesses.
This guide breaks down the three essential steps you must take if you think copywriting is the career for you.
---