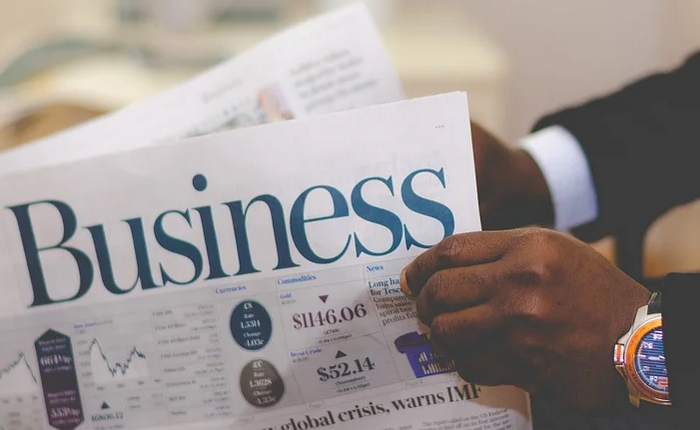 A professional and well-formatted business proposal could mean the difference between landing the client and being overlooked entirely.
It doesn't matter if you're a freelance writer or a construction contractor. In any business, your proposal is how you close the sale, get the gig, and get paid. When you're starting with a blank word document, that can be intimidating – but it doesn't have to be. There are thousands of business proposal templates available online to help you create a professional proposal that will make "the other guy's" Word document look shameful.
Why and How Are Business Proposal Templates Used?
Proposals are used in many different types and aspects of businesses. In fact, everything from a business plan to a proposal of services falls into this category. However, more often a proposal is selling your services to a potential client.
You might need a business proposal for services like:
Pluming
Construction
Legal services
Web design
Copywriting
Marketing
In the proposal you should outline the services you are offering, how much they will cost, and how long it will take for you to render services. These important bits of information are what will put you ahead of your competitors.
You don't want your potential client to have to hunt for any of that essential information. By using a template this should be done for you already. Simply put your information into the template and customize as necessary to include any other important details.
What Businesses Need Business Proposal Templates?
You might be surprised to find that there are needs for proposal templates in almost any industry. While most people who use business proposals might be self-employed contractors, that is not always the case. There are a lot of scenarios where a business will need to provide a proposal to another business – about rendering services on a B2B level.
Self employed people who might need business proposal templates:
Writers
Web designers
Graphic designers
Marketing managers
Repairmen/Handymen (Plumbing, AC, Appliances, Home Remodel or Repair)
SEO specialist
Landscaping
Accounting
Wedding planning
Interior Design
Businesses that might need to use business proposal templates:
Construction contractors
Pluming/HVAC/Heating & Cooling
Small business plan (for investors or banks)
Restaurants (catering)
Landscaping
Advertising
Commercial space leasing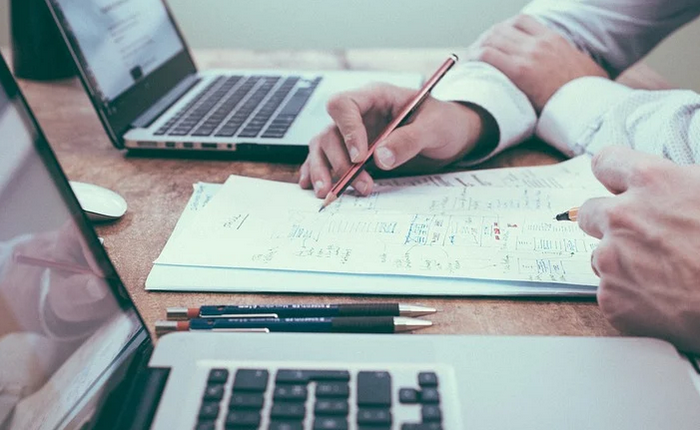 Of course, this is by no means a definitive list. There are hundreds of uses for business proposals. And at some point, almost every business will find a need for one. If you're an independent contractor – or if your business is often called for estimates on big projects – then proposals are probably a way of life.
Where Can I Find the Best Business Proposal Templates?
When a proposal is such a crucial part of closing the sale with your new client, looking as professional as possible is important. The good news is you don't need to be a Microsoft Word or Photoshop expert to make this happen.
There are tons of business proposal templates out there on the web – but some are free, and some are not. How should you know which ones are worth your time?
Good news for you – we've taken care of that for you.
These three websites offer templates for businesses of all kinds. Chances are, one of these sites already has a template for exactly your type of business or service. (Even if they don't, these templates are all super easy to customize to fit your specific needs.)
1. Proposify
We're looking at Proposify first because they have a generous offering when it comes to templates. While their templates aren't free, you do get a free trial that requires no credit card. You can find the templates you want to use and test them out – and you don't have to commit to anything.
They have templates separated by industry that include:
Construction
Event and Hospitality
Financial Services
Professional Services (SEO, design, etc.)
Marketing
SaaS
You'll also find additional services beyond templates when you decide to go with Proposify for longer than your free trial. Their goal is to streamline everything from quotes, proposals and contracts. You'll be able to allow electronic signatures and integrates seamlessly with many other business tools.
Some of the apps that can be integrated to make your business easier to run include:
FreshBooks
Dropbox
Google Drive
HubSpot
Slack
Stripe
Trello
Typeform
You can find a full list of business tool integration options here. For companies or contractors that are looking to simplify  things, Proposify could be exactly what you need.
The individual plan is only $19 per month and allows up to three users per account, while the Grade Plan is designed for teams and costs $49 per month. If you've got a bigger business, then they offer custom plans based on your needs.
2. PandaDoc
Like Proposify this option is not only going to provide you with hundreds of template options – it will help you automate your sales from start to finish. PandaDoc aims to reduce the amount of time it takes you to onboard a new client.
You'll find over 450 templates in the PandaDoc template library – of course these are not only limited to proposal templates. You'll also find templates for contracts, invoices, quotes, contracts, employment and more.
PandaDoc offers proposal templates for these industries and more:
Digital Marketing
Catering
Web Design
Social Media Marketing
SEO
Software Development
Landscaping
Construction
Freelance services
Consulting
Project Management
From killer proposal templates to providing a system that uses the same document from proposal to contract to hash out the details, it doesn't get much simpler.
Business tools you can integrate with PandaDoc include these and more:
HubSpot CRM
Salesforce
Microsoft Dynamics CRM
Zendesk Sell
Stripe
PayPal
Square
QuickBooks Payments
Google Drive
Dropbox
Slack
Gmail
Google Sheets
Microsoft OneDrive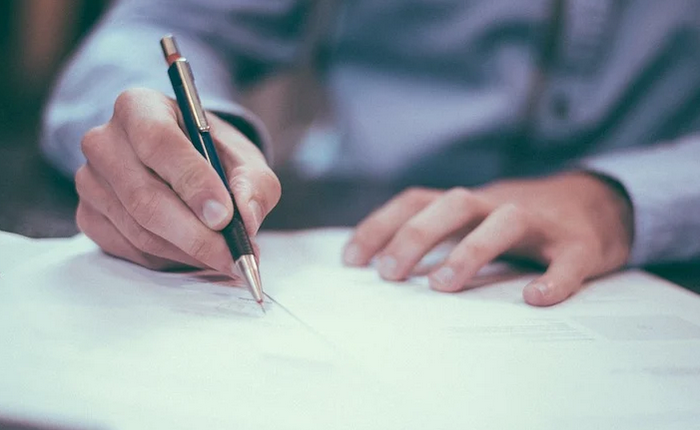 On top of all that, it provides analytics on customer engagement. This lets you know if your potential client has viewed what you sent them or not. It also provides you with instant notifications when your documents were opened, viewed or signed – and reminders to renew expiring agreements.
You might be surprised to find that PandaDoc is less expensive than Proposify for individuals on a monthly basis. You can upload and electronically sign documents for free, while an individual account costs $9 a month.
On the other hand, for businesses, it is more expensive, costing $49 per month per user. For larger businesses they will provide a price tailored to your specific needs. For both the individual and business plan there is a 14-day free trial. This will allow you to at least use some templates and see if it's worth the money to you personally.
3. JotForm
While Proposify is clearly a great value considering it offers a lot more than just templates – what if all you need is just templates? What if you're on a budget, you're running things yourself, and you just need an eye-catching template to help you close the sale?
If that sounds more like you, then JotForm could be the tool for you. Unlike Proposify and PandaDoc, JotForm is 100 percent free – forever. So, if you're in need of great looking free templates you can download in .PDF format, this covers all your bases.
You'll find proposals specified for a variety of industries including:
Consulting
Mobile App Development
Cleaning
Construction
Video Production
Event Management
Software Development
Interior Design
Budgets
Freelance Work (generalized)
Catering
Along with proposal templates you will find templates for numerous other things available on JotForm. Everything from lease agreements to invoices, contracts and certificates.
JotForm offers templates for these industries and more:
Business
Human Resources
Marketing
Real Estate
Education
Health Care
Summer Camps
Tourism
Photography
Churches
Insurance
Services
Veterinary
Entertainment
With over 600 templates, you're sure to find something to suit your needs here. If you're only looking for a template and nothing else, then this is the perfect place to start looking.
The needs of your business and anyone else's are going to be different. While some businesses – from sole proprietorships to small-to-medium sized businesses – might find use for an integrated product that tracks proposals, that might not interest everyone. Some people prefer a more do-it-yourself approach and a simple template is all you need – they can keep track of the rest.
No matter what, these are definitely some of the best resources on the web when you're looking for business proposal templates – or any other business templates for that matter.
---