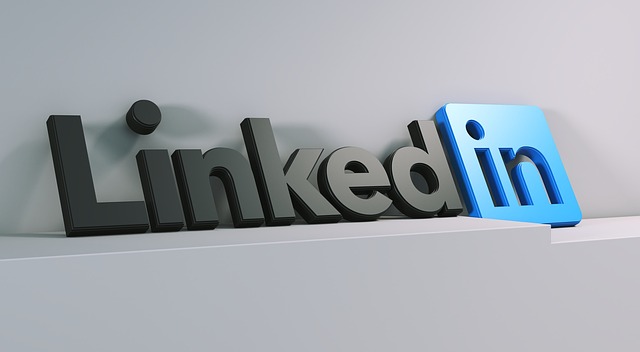 Ask social media marketers which platform is the most effective and each one will have a different answer.
I once had this discussion with a business owner who wanted help with social media marketing. I asked him which social media channel brought in a lot of prospects.
"Without a doubt, it's LinkedIn," he said.
I decided to take a look at what he was doing on the platform to grow his business. He also showed me some things he had done that had generated a lot of leads.
I was pleasantly surprised.
While most people think that being active in groups is the best way to generate leads on LinkedIn, my client was instead using articles and posts to drive leads. Posts are basic status updates, while articles are long posts written in the LinkedIn publishing system.
I spent a lot of time going through his posts, articles, and shares. And true to his word, his posts and articles were getting a lot of shares, views, and comments. After carefully looking at the statistics, I saw a pattern. I wrote down a few ideas and created a strategy for him. He started using it immediately and his engagement reached an all-time high.
In this post, I'll be sharing the strategy I used along with other highly-engaging techniques. Use these, and you can increase your LinkedIn influence in a couple of months.
So, how do you write LinkedIn posts that generate leads?
Be Personal
If there is one piece of advice salespeople and marketers hear over and over again, it's "avoid focusing on yourself in your writing."
This is generally great advice because it's a lot better to talk about your prospects and provide solutions to their problems.
However, that is not how things work on LinkedIn. People use LinkedIn to network, to learn from leaders in the industry, and to share thoughts and ideas. The best LinkedIn posts are personal and professionally relevant.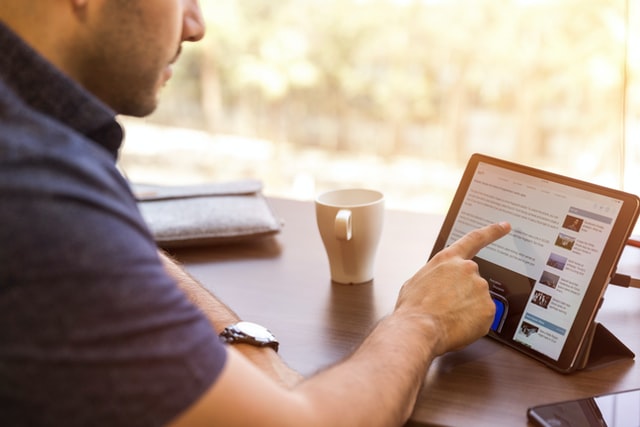 Connect your personal stories with the business content you share on LinkedIn. For example, you can talk about how your favourite sports team taught you a lot about failure and reaching your goals. Or you can write about how your kids taught you to be patient when doing business transactions.
Even if you are not an influencer on LinkedIn, there is one important thing you should remember—nobody likes doing business with a stranger. People prefer to do business with companies they like, know, and trust.
Most prospects on LinkedIn will look at the relational aspect of your interaction. It's the same thing you do when you are looking for a business partner or a vendor. You consider the relational aspect to figure out who you would like to work with. The more personal the vendor is (whether they are a business coach , a contractor, or a lawyer), the easier it becomes to like and trust them.
So, if you're looking to generate more leads using LinkedIn posts, get personal. One caveat: avoid religious and political rants. Such posts will annoy and alienate your audience. Instead, talk about your life, your hopes, your dreams, your family, and your hobbies. Let your audience like, know, and trust you enough to give you business.
Be Relevant
When posting on LinkedIn, you don't always have to talk about your company. Talk about something that's affecting your audience. For example, a lot of businesspeople and professionals have been having issues with Zoom lately.
As more and more people work from home, the teleconference software has experienced explosive growth. But that growth has come with a slew of unresolved security issues. This is a very timely topic to discuss in your posts, given how crucial video calls are to daily business operations.
When looking for relevant content to post, you don't need to watch the news. Consider what is affecting you and your audience and write about it. If you want to build your LinkedIn network and drive more leads to your business, you must create authentic, relevant content that people can relate to.
To be as specific as possible, know your readers and write for them. The subject matter may be irrelevant to most of the people on LinkedIn, but remember, they aren't your target market. Focus on the specific subset of people in your LinkedIn network who would make good prospects.
You can target your audience at a much deeper level on Linkedin. You can choose their industry, geographic location, previous company, current company, school, non-profit interests, and even profile language.
That's why the platform is a great option for highly targeted communication efforts to a micro demographic. When you target the right audience, you increase conversion rates.
Be Controversial
Sometimes it pays to be controversial.
Once you've generated a fair amount of content, create a post that challenges a commonly held opinion in your industry. This can be a great way to show your insight and to also engage with your audience.
For example, you can start your post with a question like "Is one-on-one marketing dead?" You can then give a controversial answer to this question and the reasons behind it. Since most people believe one-on-one marketing is dead, you can give reasons why it is still effective.
Include the questions in the titles of your posts and more people are bound to comment. You speak with prospects and customers every day and they ask you a lot of questions. These can make perfect topics for your LinkedIn posts. Answer the questions in your posts to show your audience how you can help them.
Educate
Don't think that by sharing the link to your website you will automatically get leads that will turn into clients. And on that note, avoid writing, "hey, I wrote this amazing article, check it out here." It's one of the quickest ways to make your audience lose interest.
Why?
Every single day, we are bombarded with ads. Our minds have become so accustomed to ads we ignore most of them. So, forget about that quick sales pitch. It doesn't work for other businesspeople and it won't work for you.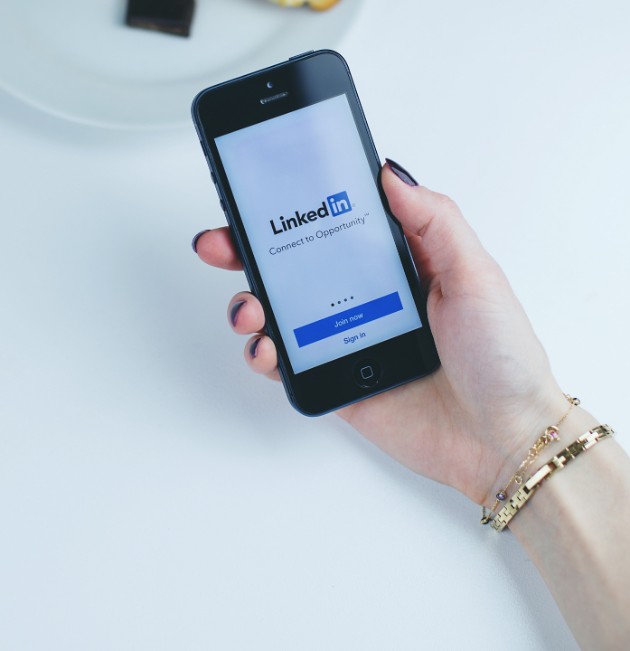 Coca-Cola may have created the perfect pitch with their "Holidays are Coming" advert, but you'll be hard-pressed to get prospects on LinkedIn with a sales pitch. Educate people instead. Write posts that tell your audience about:
The tactics you've used to grow your business
Stories about your life that you drew lessons from
Your favorite business tools
Valuable things that may make them say, "Oh, I need to do business with this person"
There's no perfect LinkedIn post, but a good one changes readers' lives once they finish reading it. Most people make the mistake of adding links to their LinkedIn posts. This isn't the way to go about it.
Remember, LinkedIn makes money by showing people ads. If you put links in your posts, you drive people away from LinkedIn to your website, which means the platform earns less money. For this reason, LinkedIn normally reduces the reach of posts with links. Simply add the link to the first comment on your post to generate leads for your business.
Increase Engagement on LinkedIn and Grow Your Business
There are 30 million companies on LinkedIn and the network's engagement increases by 50% every year. If you want to enjoy success on the platform, you must be willing to invest a little time every day to write posts that engage your audience. You can use a grammar tool like ProWritingAid to make the process simpler.
LinkedIn constantly updates its algorithm to ensure the feed stays relevant. Unlike other social media platforms whose algorithms are meant to downrank brands, it looks like LinkedIn actually has your best interests at heart. Your posts won't be competing with videos of cats or vacation photos. So, if you do your best, you're bound to succeed.
Download this guide to learn the techniques professional writers use to write clearly and persuasively.