Twitter is a great platform to grow your business. But if you don't know what you're doing, you'll quickly get overwhelmed as things move very fast on the social network.
The average lifespan of a tweet is 18 minutes and approximately 8,800 new tweets are released every second. A tweet that doesn't get any engagement loses reach with every passing second and quickly disappears in the feed.
It's easy for your tweets to get lost in the crowd. That's why they must pack a punch so people pay attention and take action.
Tweeting is a skill. Squeezing useful information inside 140 characters takes practice. But just like journalists had to master the new medium of blogging, tweeting can also be mastered. Every word counts on Twitter and tweeting incorrectly can be a recipe for brand disaster.
So, how do you write business tweets that get attention?
1. Be Engaging
Twitter doesn't leave a lot of room for chatter and that's why it's so important to be engaging.
Until 2016, tweets had a strict 140-character limit. This has since doubled to 280 characters, making it a little bit more flexible for its users, but you still have to pack all your efforts into a tiny space.
If you want to be engaging in this climate, you have to speak directly to your target audience. When you write tweets that are highly personalized and customized, you will have an easier time capturing the attention of your readers. Your tweets will be able to survive Twitter's extremely short content lifespan.
2. Use Popular or Trending Hashtags
Hashtags allow you to participate in focused conversations and track real-time events. If you want to make sure your tweets perform well, use popular or trending hashtags.
When you use a popular hashtag in a tweet, your message becomes visible to everyone discussing that topic or searching for information related to that subject. It's a great way of extending your content reach beyond your followers.
Some of the top Twitter hashtags for business include:
#B2C (business to consumer)
#B2B (business to business)
#business (business news or resources)
#BizTips (business tips)
#SmallBiz (tips and conversations on small businesses)
#StartUps (resources, news, and advice for new businesses)
#Entrepreneurship (tips on entrepreneurship)
#marketing (best practice in marketing and marketing news)
#innovation (share and get tips from industry innovators)
Here are two rules on how to use hashtags properly:
If you're using hashtags the way they are meant to be used—for categorization and discovery—don't put too many words in one hashtag. It becomes less readable and much harder to find.
Only add hashtags that are relevant to the topic you're discussing. If you try to increase your tweet's reach by using irrelevant hashtags, most people will dismiss the tweet or avoid your tweets altogether.
3. Make It Personal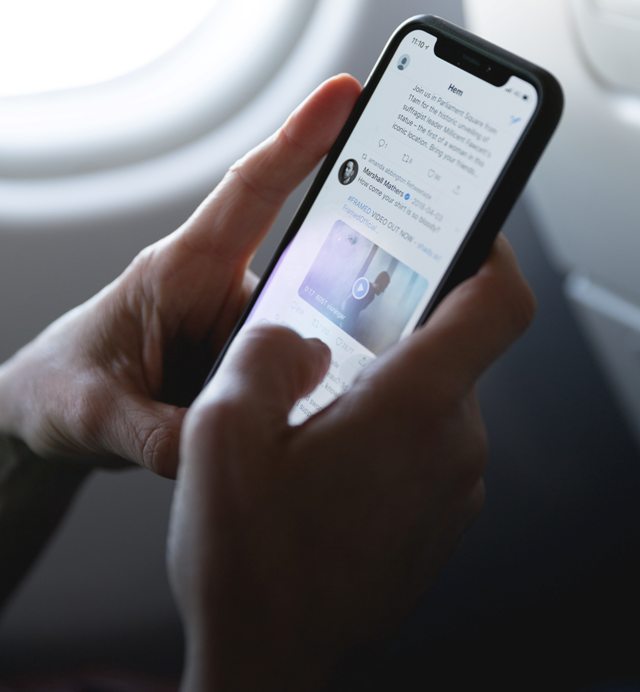 Don't be afraid to get personal every now and then. Even though you're using Twitter as a business tool, tweets can bring down the wall between you and your audience and offer something everyone can relate to. Tweet about how you enjoy hanging out with your kids, the concert you're going to, or what you're making for dinner.
These tweets show your readers that you're just an ordinary person like them. Sometimes, that's all people are looking for in order to engage with you. People don't like doing business with faceless companies, they like doing business with other people.
However, be sure to maintain boundaries and don't get too personal. Remember that your potential customers will judge you by your tweets. It's what they will use to determine if you're worth doing business with. Don't tweet swear words or anything you wouldn't tell your mother. Better safe than sorry.
4. Watch Your Grammar
Twitter might encourage brevity, but that doesn't mean that grammar, spelling, and clarity don't matter. While there's some tolerance for shorthand, remember that you're writing business tweets. Always watch your grammar and punctuation.
These matter a lot because you're trying to communicate in a compact space. Take time to read your tweets before you publish them to ensure they make sense. You can also use an online editor for Twitter like ProWritingAid. It allows you to quickly edit your tweets before you press "tweet."
5. Have a Sense of Humor
If there's one powerful tool you can use on Twitter, it's humor. However, it's important to make sure that your humor is appropriate and professional. Funny tweets have more potential to go viral, but if your tweet contains the wrong kind of humor, it can quickly harm your company or brand.
It is a lot easier to connect with a brand that feels human than a faceless one that uses a cold business tone. People love brands that have some personality on social media. In fact, it's been found that 3 in 4 consumers appreciate humor from brands.
If you write comical tweets, they may go viral and you can develop a strong following. If you don't know how to compose amusing tweets, consider hiring someone to do it.
6. Don't Forget the Call to Action (CTA)
Your reasons for tweeting could be to generate leads, drive sales, boost clicks, or to increase downloads. Creating tweets that trigger these actions can boost engagement in a very big way. Calls to action can help you to achieve your goals.
You may already be using CTAs and asking readers to share your posts. However, this isn't the only call to action you should be using. Use powerful action words and phrases to convert your followers into customers. These include:
Shop now
Learn more
Download here
Visit our site
Follow us
If your company has an app, you can let your audience know about every update that's released. Additionally, use the word "free" as often as possible. Everyone loves free stuff.
Every single time you tweet, use effective action words and change CTAs. This will help increase engagement and boost your click-through rate. More people will visit your site and sales will increase.
7. Tweet at the Right Time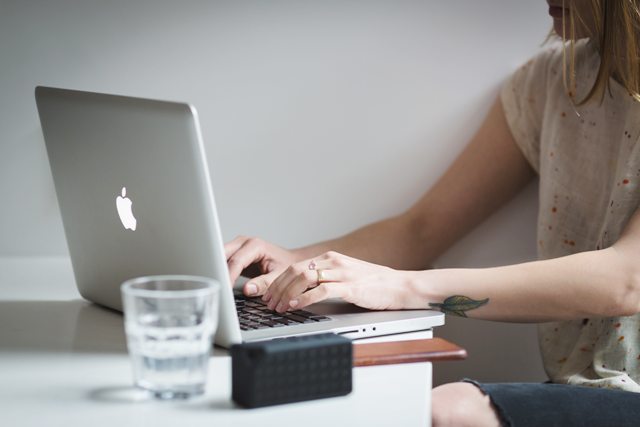 Twitter users are more active on certain days of the week and times of day. If you tweet during those hours and days, people will be more likely to engage with your posts. You will get more impressions and clicks and boost engagement.
According to this survey, tweets posted on Friday, Saturday, and Sunday enjoy higher click-through rates than those posted on other days of the week.
If you're tweeting during the week, tweet between 8a.m.–9 a.m. or 6p.m.–9 p.m. Research has shown that these are the best times to tweet. It makes sense as they correlate with morning and evening commutes.
Your specific audience will determine your peak posting times. Test how your tweets perform at different times and days to know what works best for your brand.
8. Don't Overuse Hashtags
Tweets with hashtags enjoy twice the engagement. But if your tweets contain more than 2 hashtags, the engagement will drop by 17%. Use the right hashtags, but do not overuse them. The hashtags you use must add context to your tweets. Make use of Twitter Analytics to find the most popular hashtags.
There are also free and paid tools you can use to find the best hashtags for your tweets. Some classify hashtags in order of strength to help you know which ones work best.
9. Add Videos and Images to Increase Retweets
Tweets with images receive 89% more likes or favorites. However, only use images that are of high quality. If you're tweeting about a new product or service, add an image that showcases it.
Videos outperform images on Twitter. They are six times more likely to be retweeted than images. Twitter makes your job easy by allowing you to record a new video or upload an existing video.
Pro Tip: To ensure your tweets get more attention, add branded videos. Videos allow you to share new information and behind-the-scenes content with your followers. They elicit emotion and prolong the lifespan of your tweets.
Start Writing #Perfect Tweets Today!
Twitter's character limit can create a lot of content dilemmas. However, if you run a business, Twitter can be a very powerful tool for business growth. Creating the perfect tweet, one that generates a lot of buzz and also converts to traffic, becomes easy once you understand the social media platform.
Twitter is one of the best networks for increasing brand awareness, but things move very fast on the platform. Thousands of new tweets are created every second, so your tweets must be unique if they are to stand out from the crowd. Follow our tips and start enjoying success on Twitter.
Want to learn more more great business writing hacks? Download this free book now: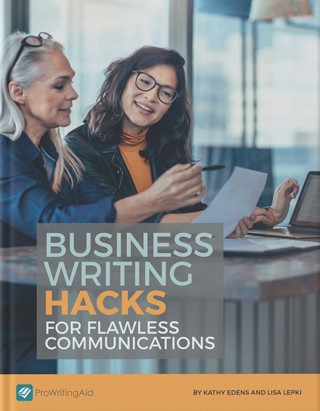 Writing is an essential element of nearly every profession today. Whether you are drafting a proposal for a major prospect or collaborating by email, strong communications help colleagues and clients understand your ideas. Errors and awkward writing can make you lose credibility.
Download this guide to learn the techniques professional writers use to write clearly and persuasively.