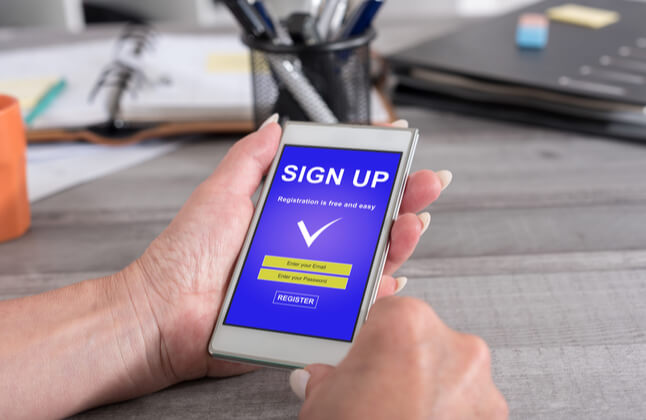 The problem with mailing lists is that every website has one. Your visitors have likely been bombarded with requests to sign up. It's hard to convince them that your list differs from the rest.
People know a mailing list can mean enduring reams of spam and junk, pointless emails that clog up their inbox and are never opened. You can understand why they'd prefer not to sign up at all.
And then there's the problem of how they encounter your mailing list. Badly timed pop-ups that block the screen and annoy your customer will have them clicking away from your site. No one will hand over their details if they don't have a good idea of what you do and the benefits you offer them.
Why Use a Mailing List?
A mailing list gives you an audience already interested in your products and services. This engaged group are the ones you will share special offers and discounts with. They will look to you for information and latest news. It's an easy way to help you move from a funnel to flywheel marketing approach.
Building this loyal audience lets you see who's engaging with your website. It's a simple way to analyse if the clients you think you want are the people actually finding you. These analytics allow you to adjust your approach to attract the perfect customers.
Building a mailing list takes time, so it's important to be as efficient as possible. Just putting "join my mailing list" will not work with an tech-savvy audience.
Getting sign-ups is an ever-evolving art form. It's your job to identify what works well and keep refining what you do. Here are a few tips to help you get started.
1: Look at Who to Target
Having a big email list doesn't mean it's effective. Think about your ideal client and how you can appeal to them. You won't attract everyone and that's a good thing. Target what you offer to the clients your business needs.
Think about:
Who is my ideal client?
How can I appeal to them?
What's their pain point?
What is the one thing they want?
How can I give this to them when they sign up?
Having a clear idea of who you want to target makes it easier to decide how to appeal to them.
2: The Right Kind of Freebies
At the point of entering their details, there's a moment of hesitation when your potential sign-up questions if it's worth the effort. The right lead magnet (incentive) will help overcome this natural reluctance to sign up. Giving away something of high value to your client is a good way to get them handing over their details.
When your visitor signs up, make sure they receive your offer immediately. If you can provide relevant and timely information that's useful to your audience, they'll know they can rely on you.
Great lead magnets include:
A latest/new analysis of a problem: This could be a white paper, case study or ultimate guide. You could share your information as an eBook, podcast or webinar. Offer them something they want and will struggle to find elsewhere.
Premium access or an extra gift: Make sure it's only available to people who sign up and valuable enough that they'll want it. If your extra offer is available on other websites, your visitor will click away. Look for a new angle to capture their interest.
A first look: Everyone wants to feel ahead of the game. If you can offer them something that will give them an advantage, your audience will sign up. Just make sure your offer lives up to the hype.
Cheat sheets and templates: Practical resources are a perfect lead magnet because they're useful. Think about your client's pain point and devise a resource for them.
Free trials: If you're confident a free trial will get your ideal client hooked, it's a good strategy. Just think about how easy you can make it for them. People are less likely to sign up if they have to enter payment details.
Contests and competitions: Who doesn't love to win a prize? A simple competition will increase sign-ups as long as the prize is worth the effort of entering. Complicated terms and conditions and long lists of requirements will be off-putting. A simple sweepstake might give better success. Use social media platforms to promote your competition and increase the traffic to your site.
Discounts: The chance to save will tempt customers who are already considering a purchase. But first-time visitors will prefer a free gift or sample if they're not ready to buy. This helps you plan where to put different sign-up offers.
There are many lead magnets you can use to increase your subscribers. Choosing the right one can increase the success of your mailing list. Trial different versions to find the one that works for you.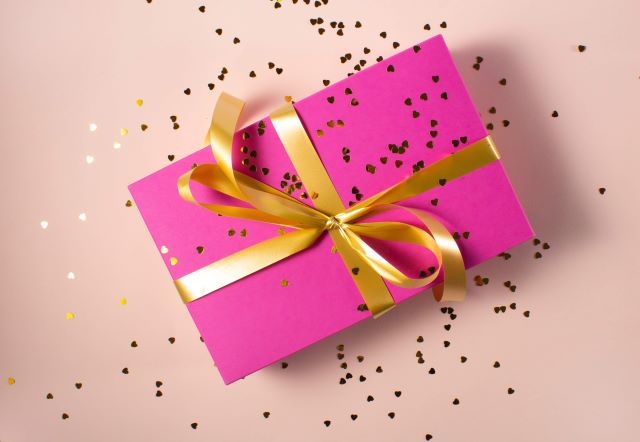 3: Nail Your Headline
Vague headlines that don't explicitly state the benefit to your customer just won't work. Be short and specific in what you are offering.
There are many types of headlines you can use. Choose one that speaks best to your audience and remember to deliver on what you promise.
Great headline types include:
Showing usefulness
Solving a problem
Promoting fear
Raising curiosity
Promising a big result
Spend time reading up on headline ideas. This could make the single biggest difference to your sign-up rate.
4: Don't Say What You Won't Do
Negatives have power, even when you try to use them positively. If you say, "We will never send you spam," your audience will latch on to the word "spam." You've put it in their minds.
Saying what you won't do can have the opposite desired effect and make people less likely to hand over their personal details. Instead, focus on the positives. Tell your audience what you will do, and show them the benefits of using your product or service.
5: Create FOMO
No one wants FOMO (the fear of missing out) and we like to follow, or get ahead, of the crowd. Include simple tricks to harness this feeling:
Highlight how many people have already joined. It shows you're in demand and they'll want to see what they might be missing.
Reveal how many people have signed up in the past day, week, or month. This works well if you have a small number on your email list but are beginning to grow rapidly.
Use time-limited offers. This creates a sense of urgency to act now or miss out.
Suggest your sign-ups will learn a secret. This is a great strategy for increasing the desire to join a selective group.
Making your lead magnet feel exclusive and time-limited will increase the desire to have it. Promote your offer through your social media accounts to increase click-throughs and sign-ups.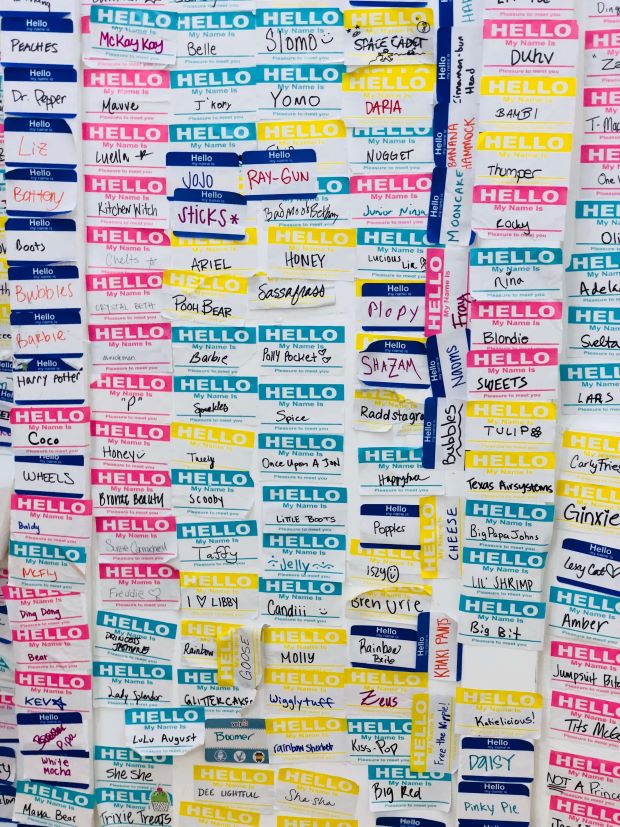 6: Make it Easy to Sign Up
What do you need from someone when they join your mailing list? If you ask for information beyond a name and email address, ask yourself why. Every extra box to complete increases the chance of a visitor getting bored and clicking away.
Plan where customers will encounter your mailing list. You can have more than one. Including a sign-up box above the fold of your landing page is just one great place to choose. Look for natural places to include it, such as at the end of blog posts.
You can tailor your offer according to the location on your site. Visitors finding you for the first time may be attracted to a different offer than potential customers who already know your benefits.
Pop-ups have a bad reputation for annoying customers, but we use them because they work. Make yours subtle and less intrusive by reducing its size and planning when it will appear on your page. Don't rely on the default settings.
7: Keep Testing and Improving
It's hard to guess what will work best for your sign-up rate. Getting to understand your ideal client and what they want is crucial. Simple A/B testing of different sign-ups is an effective way to check what works for your site.
Plan regular opportunities to review your sign-up analytics to see if the lead magnet is still attracting clients. Keep your offer fresh and plan when to change it. Promote your new offer through your social media channels to attract new customers.
Snowballing Your Sign-Up Rate Is Simple
Increasing your mailing list sign-up rate should remain a business priority. It's an easy way to build a loyal customer base. Best of all, it tells you who is visiting your site and helps you refine what you offer.
It seems obvious that basic grammar and spelling is important but it's amazing how many companies forget to proofread their sign-up forms. Use a free checker such as ProWritingAid to avoid any embarrassing errors.
There is no one magic solution to improving your rate. Testing what works and doesn't work is essential to finding the right path for your business. Adjusting your sign-up lead magnet over time will ensure you remain relevant and desirable to your audience.
ProWritingAid is a grammar checker, style editor, and writing mentor in one package. Try it free today!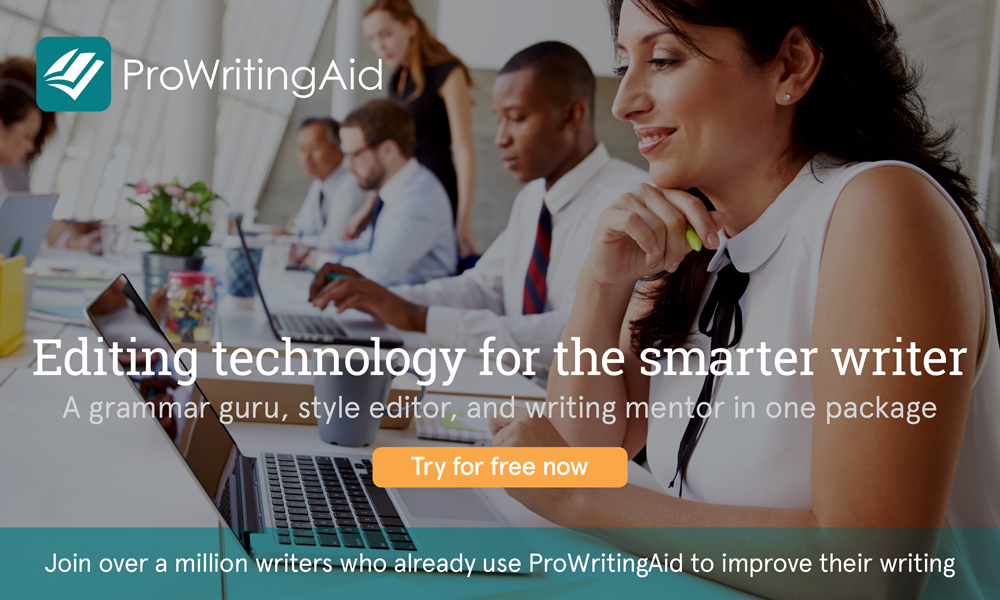 ---