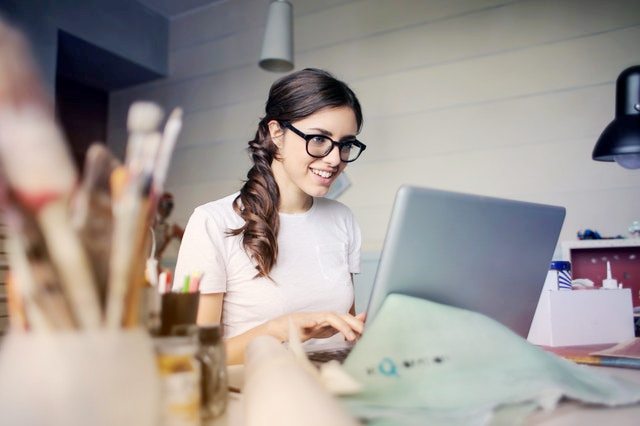 Dwight Eisenhower once said, "Plans are worthless, but planning is essential." A business plan is crucial to your company's success.
According to the Small Business Administration (SBA), 80% of small businesses survive the first year. However, only 50% of businesses survive past the 5-year mark. It gets worse. Only one in three small businesses reach the 10-year mark.
We know the last thing you want to hear when you're starting a new business or expanding your current business is tales of failure, but for many businesses, failure is the reality. And the primary cause of failure is lack of planning.
Businesses fail for different reasons: insufficient financial planning, poor management, inadequate market research, lack of social media presence, and other reasons. All these mistakes are brought on by a lack of planning that can be traced to the company's roots—where the business plan is found.
Before we show you how to write a business plan, we'll start by explaining what a business plan is.
What Is a Business Plan?
It is a document that summarizes the financial and operational objectives of a business. It contains detailed budgets and plans that show how the objectives will be realized. You can think of a business plan as a roadmap to your business' success. It is a vital tool for anyone starting—or expanding—a business.
Before you create a business plan, it is important to ask yourself the following questions:
Why am I starting/expanding this business?
What makes my business different? What is its competitive edge?
What solution is my company providing?
Who makes up my company (your management team, key players, and advisors)?
Who are my customers?
What must happen for my business to break even?
How can my business start making profits?
While there are a lot of industry-specific questions you should ask, pay attention to these ones when you're getting started. Be sure to address them in your business plan in a clear, concise, and realistic way.
Writing Your Business Plan: the Eight Most Crucial Sections
1. Executive Summary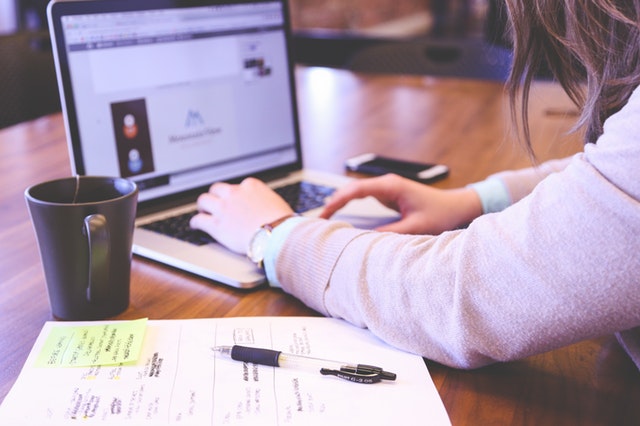 Here, you briefly explain what your company does and why it will be successful. This is where you include your mission statement, the product or service, and brief information about the company's leadership team, its employees, and its location. If you're asking for financing, include the financial information and the growth plans.
You can write the executive summary first or last as it highlights the points you've made in other sections of your business plan. It is the doorway to your plan. After going through it, the reader may either decide to keep reading or to throw the business plan away. You have to get it right.
2. Company Description
This is where you give detailed information about your company. The company description gives an in-depth overview of your proposed venture.
Write about the problems your business will solve in detail. Be very specific and list the organisations and consumers your business plans to serve. Boast about your business' strengths.
Does your business have any competitive advantages that will play an important role in making it a success? Are there industry experts on your team? Do you have a perfect location for your business? Include that information here.
3. Market Analysis
You need to have a good understanding of your target market and how it is continually changing. What are successful competitors doing differently? Why is it working? Are you sure there's room for you in this market?
Here is where you answer these questions. You should also use this section to discuss your customers' needs, where they are, and how you plan to reach them and deliver your products to them.
4. Business Organization and Management
Tell the reader how your business will be structured and who will operate it. Describe the company's legal structure and state whether you plan to incorporate it as an S corporation or C corporation. Explain whether you'll be a sole proprietor or a limited liability company (LLC) and whether you'll form a limited or a general partnership.
Include an organizational chart that shows who is in charge of what in your company. Explain how each individual's unique experience will play a role in the success of your venture. You can also include the CVs of the key team members.
5. Product or Service Development Plan
Describe the product you're selling or the service you're offering. What is the life cycle of the product? How does it benefit your customers? Share the plans you have for intellectual property—such as patent or copyright filings. If you're still doing research and development for the product or service, explain that in detail.
When describing the product, focus on the customer benefits. Also include details about the suppliers, the costs related to the product or service, and the net revenue expected. You can add pictures and diagrams in this section to help readers visualize.
6. Marketing and Sales Plan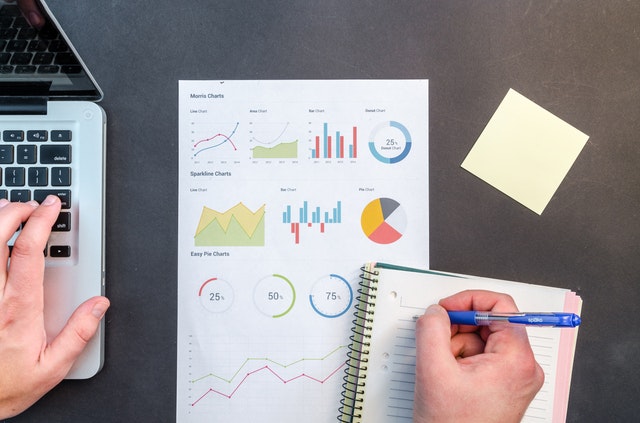 When it comes to marketing, no single approach works permanently. Create a marketing strategy that fits your unique needs. Explain how you will attract and retain customers and how sales will actually happen.
This section is important as you'll refer to it when making financial projections. Be sure to thoroughly describe all your marketing and sales strategies. You should focus on the solution your business is offering and the customers' buying behaviour. Explain the value that each customer will bring to the business.
7. Financial Plan or Funding Request
At the very least, this section must include a projected profit and loss statement and cash flow tables. You should also explain why you're making those projections. Include the break-even analysis, sales forecast, balance sheet, and business ratios in this section. Convince the reader that your business will be a financial success.
If you're asking for funding, outline your funding requirements. Explain clearly how much funding you will need and what you will use the money for. State whether you want equity or debt, the terms you would like applied, and the time period your request will cover.
8. Appendix
Use this section to provide supporting documents and any other materials you've been asked to provide. Some items that commonly feature in this section are credit histories, letters of reference, product pictures, resumes, patents, permits, licenses, legal documents, and other contracts.
Tips for Writing a Business Plan
Know Your Audience
When writing a business plan, use language that your audience will understand. For instance, if your company is developing complex software but your prospective investors are not very knowledgeable in IT matters, don't use technical language or acronyms they won't understand.
Most people won't sit down to read your business plan. They will read it as they go through their email or talk on the phone. Be accommodating and explain your product in a simple and direct manner, using terms that can be understood by everyone. If you want to provide the full specifications, include them in the appendix section.
Here are some useful tips:
Use simple words: instead of "utilize" write "use," instead of "at that point in time" write "then"
Avoid long, complicated sentences: short sentences are easier to read and digest
When adding lists, use bullet points: you can flesh them out with short explanations as needed
Keep It Short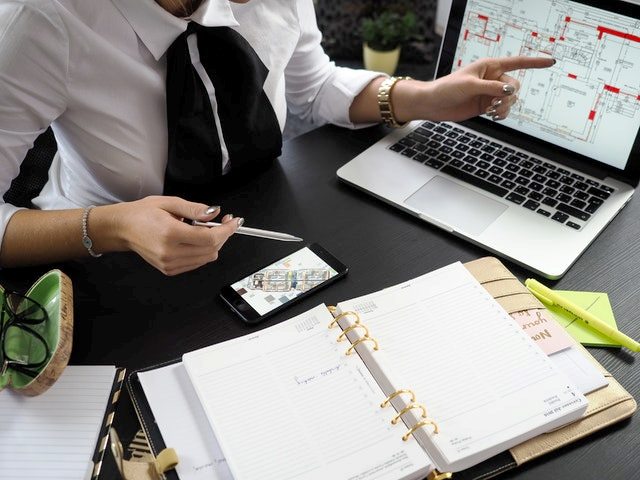 Business plans are shorter now than they used to be. This could be because they are more common now or because investors have little time to waste wading through documents.
Cover everything you want to convey in 20–30 pages of text. Include another 10 pages for management resumes, monthly projections, and other details. If your business plan is longer than 40 pages, you are not summarizing very well.
You should keep your business plan short for two major reasons. Firstly, investors are busy: no one is going to read a 100-page business plan. Secondly, your business plan is a tool you use to run and grow your business. It is something you'll continue to use and refine over time. If it is too long, you'll have a very hard time revising it.
Polish the Business Plan to Improve Its Overall Look
Besides using the right wording, use text that is simple and inviting. The right images can also help win over investors.
This is what you should do:
If you have products whose features are difficult to explain in words (or if their appearance is important), include images in the appendix section. Product photos taken by a professional photographer can help investors to understand what you're talking about.
Only use two fonts for the text. A simple font such as Tahoma, Verdana, or Arial works well for headings. For the body text, use a standard text font like Times New Roman, Book Antigua, or Century.
Use page breaks to separate charts from text, to separate sections, and to highlight tables.
Avoid cramming words together and use white space liberally. White space makes your content easily scannable and significantly improves legibility.
Use a grammar checker like ProWritingAid. The app can also proofread your text and let you know if you're using properly spelled words incorrectly.
Don't Be Intimidated When Writing a Business Plan
Preparing a business plan may seem like a huge undertaking, but it doesn't have to be. No one knows your business like you do—you're the expert. That single reason makes you the best person for the job.
Set aside some time to write your business plan. It's not as challenging as you think.
Want to learn more more great business writing hacks? Download this free book now: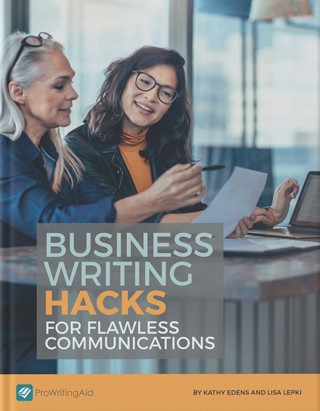 Writing is an essential element of nearly every profession today. Whether you are drafting a proposal for a major prospect or collaborating by email, strong communications help colleagues and clients understand your ideas. Errors and awkward writing can make you lose credibility.
Download this guide to learn the techniques professional writers use to write clearly and persuasively.
---