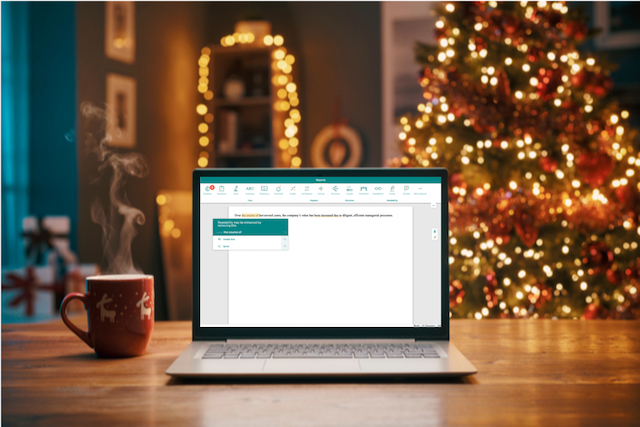 The Best Christmas Gifts for Writers
If you've identified as a writer for long enough, you've likely gotten plenty of notebooks and pens as holiday gifts. And while notebooks and pens are great, there are other gifts that will have a longer impact.
That's why we've put together a list of our favorite gifts for writers: so you can wow the writer in your life with a thoughtful, useful gift that will help them grow and develop as a writer. And if the writer in your life is you, well then, consider this inspiration for what to get yourself (or casually forward it to your parents/partner/children/friends).
Scroll down to see our picks.
The best gifts are the gifts that keep on giving. We are admittedly biased, but we think a ProWritingAid subscription is the very best gift you can get the writer in your life (even if that writer is you).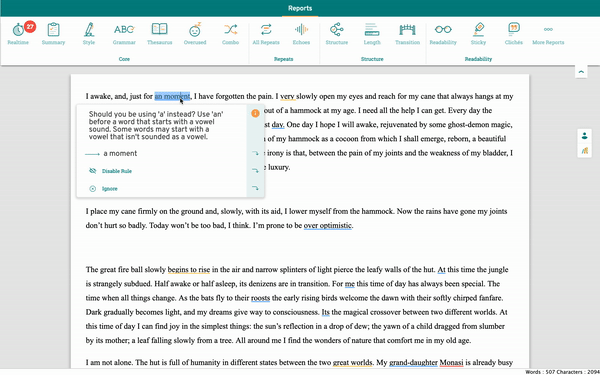 A ProWritingAid subscription is really three gifts in one: you'll get a grammar checker, style editor, and writing mentor all in one neat package. What better way to let your favorite writer know that you believe in them?
Get ProWritingAid as a gift now.
If you've ever explored writing apps beyond your standard word processor, you've likely heard of Scrivener. This powerful piece of software is the secret weapon for many prolific writers.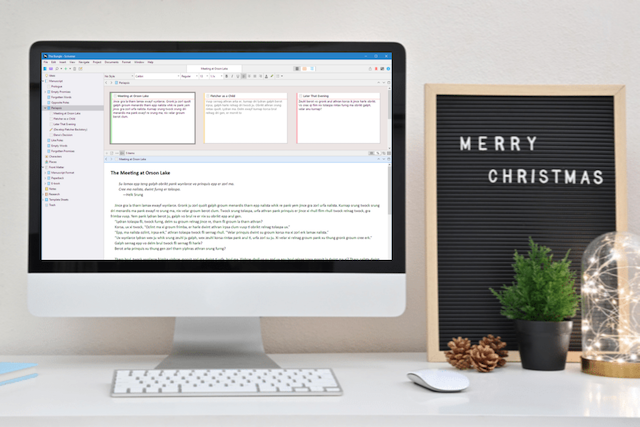 Think of Scrivener like a cross between a binder and a bullet journal for your project. One where every word is searchable, order can be endlessly rearranged and every scene and chapter is at your fingertips in just a click. Compared to typical word processors, Scrivener gives you better control, improved editing process tools and easier navigation for long-form projects like books or novels.
Everyone could do with a laugh in 2020, and a present from The Writers' HQ Sweary Shop will definitely make the recipient smile.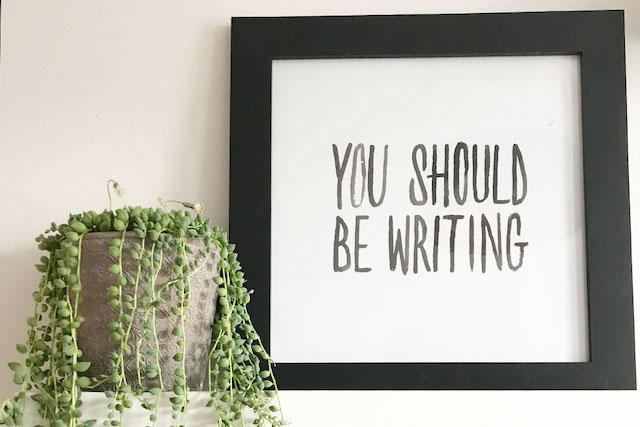 If there's one thing every writer can relate to, it's procrastination. Sometimes the ideas just won't come... so... we fold the laundry instead. The notebooks, prints, and mugs in The Writers' HQ Sweary Shop will keep those writers writing with their funny (and often rude) messages.
Many writers devour books, articles, and videos to improve their craft. But what happens when you've finished your manuscript? How do you distill all that information you absorbed from reading about craft into a plan to improve your work-in-progress (WiP)?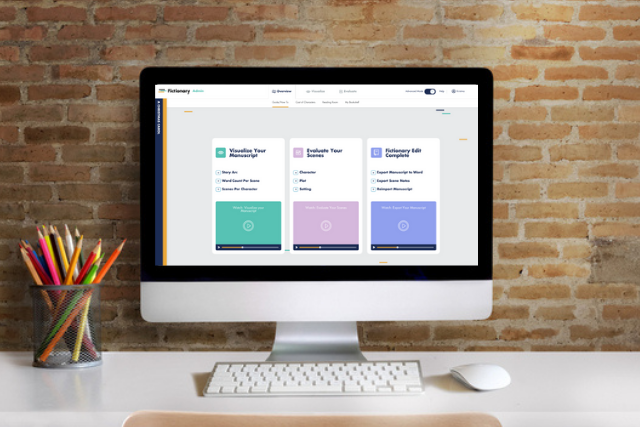 Fictionary imports your manuscript, analyzes it, and evaluates it scene by scene. It tests your WiP against 38 key story elements like story arc, plot, setting, characters, and much more. If you've ever wanted a writing coach to look over your work and recommend how you can improve it, Fictionary is the app for you.
Sign up for a Fictionary subscription here.
Scribbler is like a writing conference in a box. Each Scribbler box includes teaching tools from bestselling authors, live chats with publishing pros, writing gifts, and an autographed novel.
Scribbler was launched as a kind of monthly support system to improve a writer's craft, inspire them to finish their book, and introduce them to powerhouses in the literary industry, all while giving back to the community.
Treat a writer you know to a monthly, 6-monthly, or annual subscription.
Find out more about Scribbler subscriptions.
Scribbler also have a fantastic shop with loads of fun writing merch. Our favorites are the Writing Passports—short, easy to digest pamphlets on all aspects of the writing craft.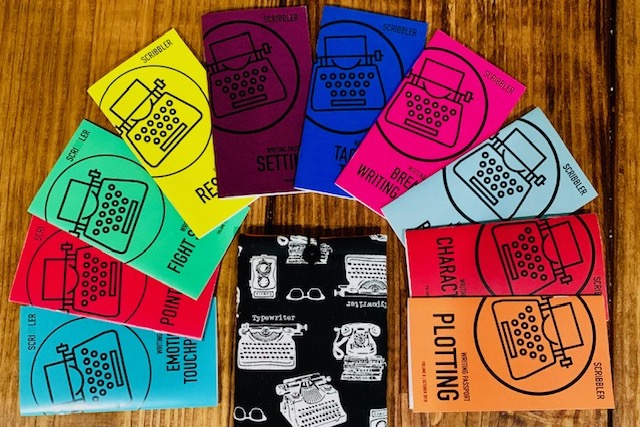 Help a writer continue their writing journey with a set of passports.
MasterClass is an online platform where you take online courses taught by the world's best in different fields, from acting to dancing to culinary arts to, yes, writing.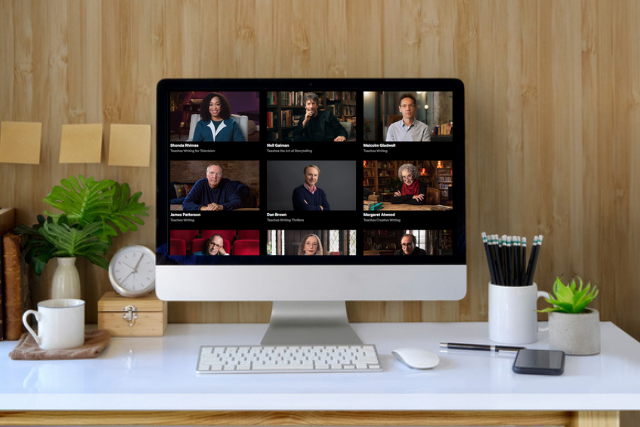 MasterClass has done an amazing job of curating interesting topics taught by world-renowned experts. Some of our favorite courses include Shonda Rhimes Teaches Writing For Television, Neil Gaiman Teaches the Art of Storytelling, David Mamet Teaches Dramatic Writing, and Margaret Atwood Teaches Creative Writing.
Learn more about MasterClass here.
Nothing's worse than getting into the groove of writing, only to be interrupted by an unexpected phone call or the crying of the child next door. Fortunately, there's a great tool for ensuring you stay in your writing zone: noise-canceling earbuds. There are loads on the market, but we've found something a little different.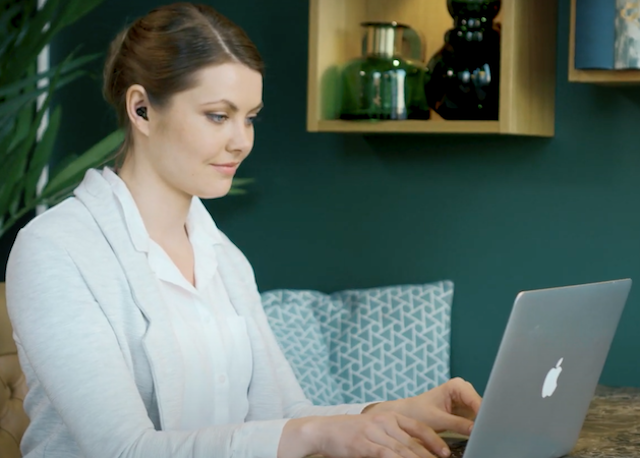 QuietOn earbuds don't play music. Instead, they block out background noise, whether you're working from home or you're out and about and need a little quiet. They were originally created with sleep in mind, so they are comfortable enough to wear at night. We're all at our best after good night's sleep—give a writer you know the gift of focus.
We know—we said no notebooks. But this isn't one. The Write Planner is brand new from The Write Practice, the community-based writing training program.
The Write Planner will show you how to use timeless story structure principles to develop your book idea into a clear story plan. Whether you're a pantser or a planner, this planner will give you the structure you need to write your best book. At the heart of the planner are dozens of pages where you can plan your writing—and actually write. They'll help you stay focused and make the most of your writing time.
If you're looking for something that a writer will actually use, this planner will do the trick.
The Write Practice also has a shop with some great writing merch and useful books writers will love (and use!). Check it out.
#9: Books from Local Bookstores
There is little that writers enjoy more than books. This year, when you order books or gift cards for books, make sure you are supporting local bookstores. Those booksellers who lovingly stock their shelves with all our favorite titles need our support—this year more than ever.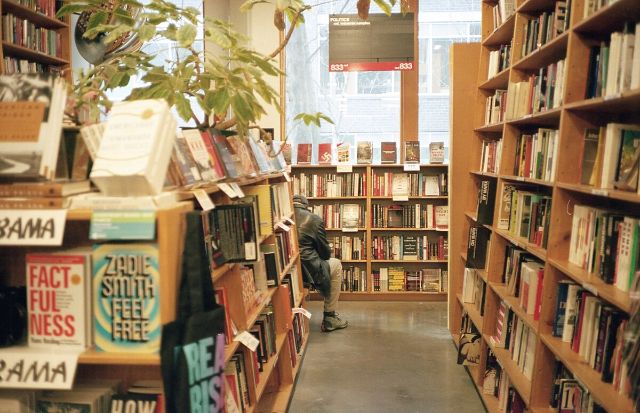 There are tons of local bookstores who also do a thriving online business so support the one in your neighborhood, or order across the globe from Portland's own Powell's below.
Order your books and gift cards from Powell's.
And remember: the best gift you can give a writer is support. If they've published a book, why not buy it as a gift for someone else?
We love a writing pun here at ProWritingAid, and Tim Federle's Tequila Mockingbird is full of funny literaty twists on classic cocktails.
Treat the writer in your life to a Romeo and Julep, or maybe A Rum of One's Own. If they've had a particularly tricky writing session, they might even reach for a Are You There, God? It's Me, Margarita. Tequila Mockingbird is full of new and classic recipes and wry commentary on the classics.
Find a copy at bookshop.org, another brilliant place to find local bookstores that will ship to your door.
Have you ever thought to yourself, I would get so much more writing done if I was less distracted? If so, you're human and you're not alone. Enter Freewrite.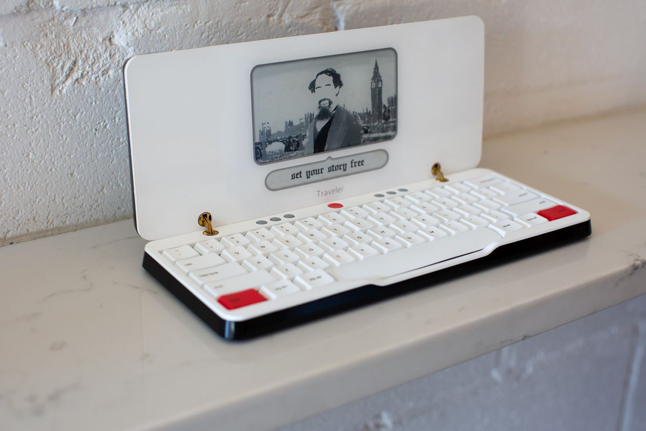 Freewrite was launched in 2014 with a mission: relieve digital distractions and provide a modern writing tool for serious writers. And it's worked! Thousands of writers have written more than 65 million words on their Freewrite machines. Freewrite devices let you type without distraction: no Internet means no scrolling, no reading, and no browsing.
Sound wonderful? We think so, too.
Learn more about Freewrite here.
Winston Churchill once said, "Tact is the ability to tell someone to go to hell in such a way that they look forward to the trip." This snark-filled chart compiles unforgettable insults in an interconnected map.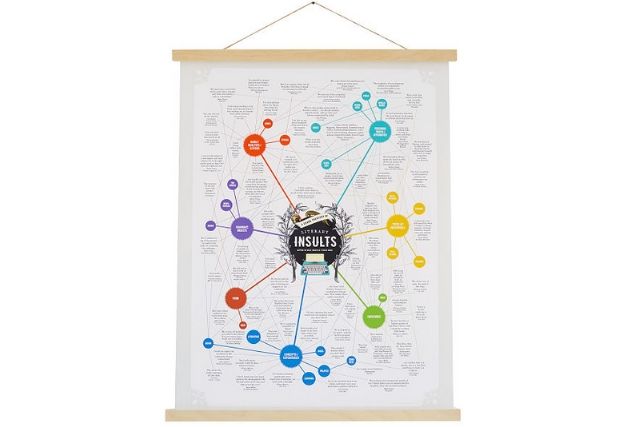 They run the gamut from sassy to sophisticated, including Hedda Hopper's playful hyperbole (You had to stand in line to hate him) and Madame Roland's canine analogy (The more I see of men, the more I like dogs). And of course, a smattering of colorful insults from Shakespeare, the playwright who practically invented the art of the poetic put-down.
It makes a great gift for any bibliophile or friend who enjoys acerbic wit.
Grab your literary insults chart here.
Novlr is a writing program that helps you focus on what really matters: the words on the page. The beautiful interface helps you shut out distractions and write.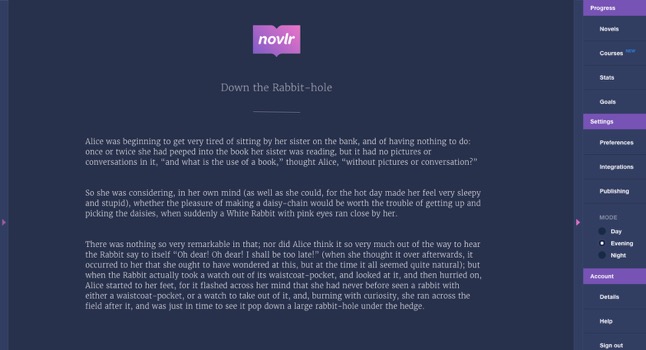 As well as a writing interface, there is also a the separate Planning section that allows you to capture your notes, character sketches, a synopsis, and more.
You can pay for Novlr in monthly or yearly installments, or if you're feeling extra generous, you can opt for a lifetime license.
Read our full review of Novlr here, and head to their website to learn more and pick up a subscription for a friend.
If you live with or know a writer, you've probably heard these complaints:
"I wish I could write for longer, but sitting in the same position all day is exhausting."
"I wish I could write quicker."
"I wish I had more time to write."
If these sound familiar, dictation could be the answer. It's an advanced dictation app that allows you to write without touching a single key. Whether you're in the car on the way to work or waiting to pick the kids up from school, you can use every spare minute to work on your book.
Find out more about why author Kyle Massa loves dictation in this article.
Dragon Anywhere is the choice of many authors. It's 99% accurate, and you can even make some minor edits using your voice. What's best, it sits on your phone so you're always ready to write, or, well, speak.
Check out Dragon's subscriptions.
Most writers are also avid readers. If you know someone who loves nothing more than settling down with a good book and a hot cup of tea, a Bookishly subscription would be a welcome gift.
Each month, subscribers receive a classic book and a new coffee or tea blend to try out.
Check out the different subscription options here.
You know how the best ideas come to you in the shower? Well, with AquaNotes, you no longer have to worry about forgetting that thought while you finish your grooming routine or injuring yourself as you try to grab the nearest notebook to scribble down your thoughts.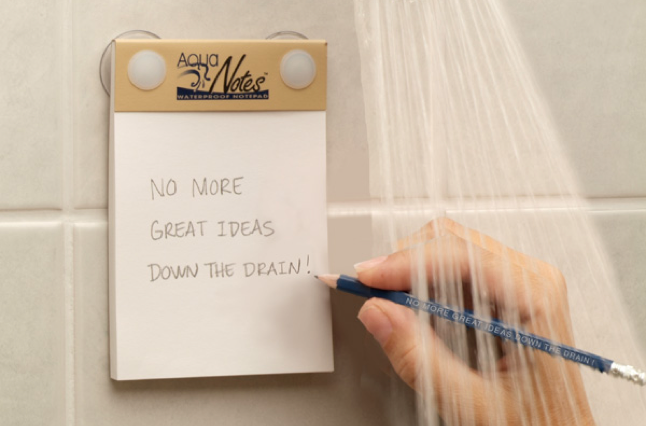 AquaNotes is a waterproof writing pad. Simply stick it to the wall of the shower and let the inspiration flow. This gift makes a great stocking stuffer for the writer in your life.
We thought of these pencils when we first mentioned procrastination, but we've only just got round to adding them to this list.
If you know a writer who prefers to write by hand or scribble notes down at 3am, why not get them some procrastination pencils?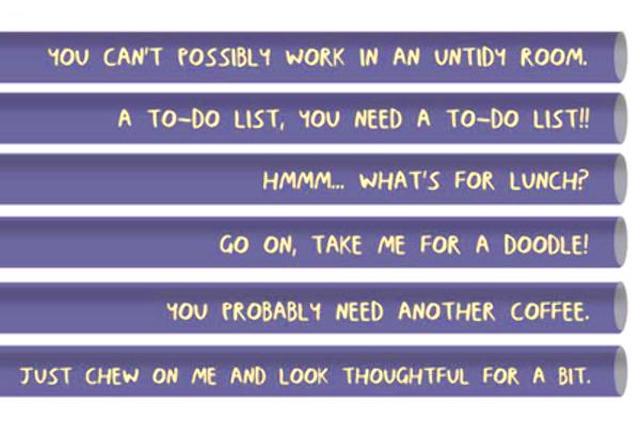 Check these (and loads of other book-themed treasures) out on The Literary Gift Company.
Looking for something a little bigger? Team your procrastination pencils with a Freedom subscription.
Freedom is a website blocker that helps you stay focussed and avoid time sucks like social media or your favorite shopping sites. If you really want to get in the zone, you can even block the whole internet with the click of a button. Your preferences sync across devices, so you can't get away with keeping Word open on your laptop while scrolling Twitter on your phone.
If you know a writer who is always wondering where their writing time went, give them the power to productivity with a Freedom Premium subscription.
What Have We Missed?
What are your favorite presents for writers? Or if you are a writer, what's the best writing present you have ever received? Tell us in the comments.
---
ProWritingAid Premium comes with access to our full library of eBooks all about writing. Check out this free eBook for a taste of what you get: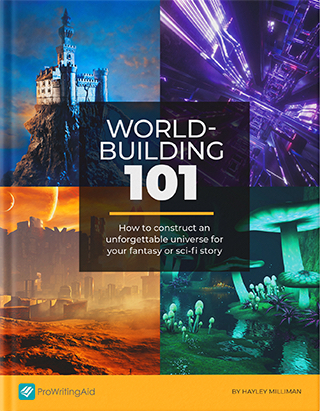 This guide is for all the writers out there who want to construct an unforgettable world that your readers can't help but get lost in!
Learn how to invent species, gods, monsters and more in our immersive guide.