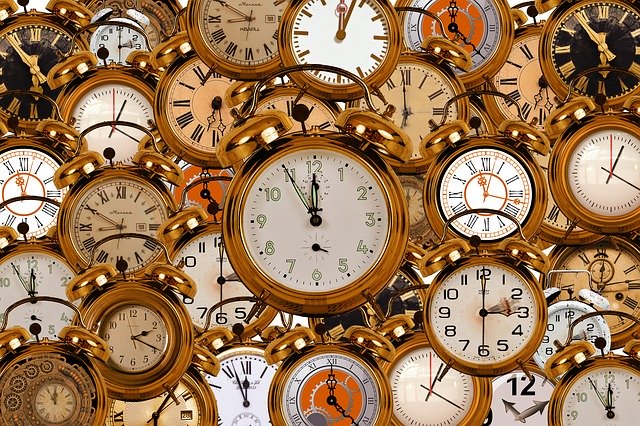 Time travel is one of the most fun tropes to read. Each story about time travel deals with the subject differently and so each book you read about time travel is like a new adventure in itself as you discover the rules and parameters in a novel universe.
By their very nature, books about time travel span many genres: historical fiction, romance, science fiction, and more, meaning there's a time travel book for everyone.
The list of great time travel books is endless, but here are our top 10 favorites to mark Pretend to be a Time Traveler Day. Which one will you read?
The List
No list of books about time travel would be complete without H. G. Wells' seminal work, The Time Machine.
In it, an English scientist, known only as the Time Traveler, invents a machine that can travel through time. The book chronicles the Time Traveler's journey to the year 802,701, where he meets a new race of humans called the Eloi.
This beloved classic tells the story of Meg Murry, her brother Charles Wallace, and their friend Calvin O'Keefe as the trio journeys through time and space in search of Meg's father.
The award-winning book is the first in the Time Quintet. It was made into a Disney movie directed by Ava DuVernay, starring Storm Reid, Oprah Winfrey, Reese Witherspoon, and Mindy Kaling.
3. Kindred by Octavia E. Butler
Part slave memoir, part historical fiction, and part fantasy novel, Kindred goes deep into the tale of an African-American woman who is wrenched several times back in time to antebellum Maryland where she must continuously save the life of a white boy who eventually fathers her own great-grandmother.
In this classic by Mark Twain, a Connecticut engineer named Hank Morgan suffers a blow to the head and travels back through time to medieval England. The book recounts Morgan's adventures and journey to power through the comedic use of modern technology against his new contemporaries.
This beloved, unconventional love story follows the lives of Henry DeTamble, an adventuresome librarian who travels through time, and Clare Abshire, an artist who experiences time normally.
The story of their passionate affair across time and space tests the strength of fate and the bonds of love.
In A Sound of Thunder a hunter is sent on a safari… sixty million years in the past. But his adventure isn't as simple as life and death: one wrong step can stamp out and change life as he knows it.
Kurt Vonnegut's masterpiece has been hailed as "a desperate, painfully honest attempt to confront the monstrous crimes of the twentieth century." The book combines historical fiction, science fiction, satire, and autobiography, as Vonnegut drew from his own experiences as a POW to craft the experiences that shape main character, Billy Pilgrim.
More than fifty years after its publication, the novel remains as relevant and profoundly affecting as ever.
In this classic by Isaac Asimov, Andrew Harland is an Eternal, a member of the elite of the future. Harland lives in a location outside of place and time and his job is to create carefully controlled and enacted Reality Changes.
During one of his assignments, Harland meets and falls in love with a woman who will cease to exist after his change. He then risks everything to try to save her.
9. Outlander by Diana Gabaldon
Diana Gabaldon's classic series is a rich blend of adventure and epic love. The bestselling saga follows that life of brilliant nurse Claire Randall, who's thrust back in time and into the arms of valiant Scottish Highlander Jamie Fraser. The series has sold millions of copies and been adapted into a highly popular series on Showtime.
In this funny and moving book from the World Fantasy Award-winning author Claire North, Harry August returns to his deathbed over and over again.
As Harry nears the end of his eleventh life, a little girl appears at his bedside, telling him that she needs to send a message. What follows is the story of what Harry does next, and what he did before, and how he tries to save his past and future.
Final Thoughts
Have we missed any of your favorite time travel books? Be sure to tell us in the comments.
Do you think you have a time travel novel in you? If so, have a free copy of our new book: The Novel-Writing Training Plan to get you started.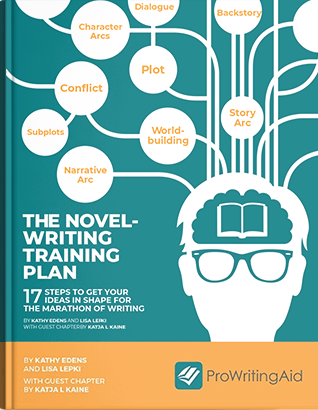 Love reading? Check out these other book lists!
Ready to write your own book? Check out the ProWritingAid editing software: