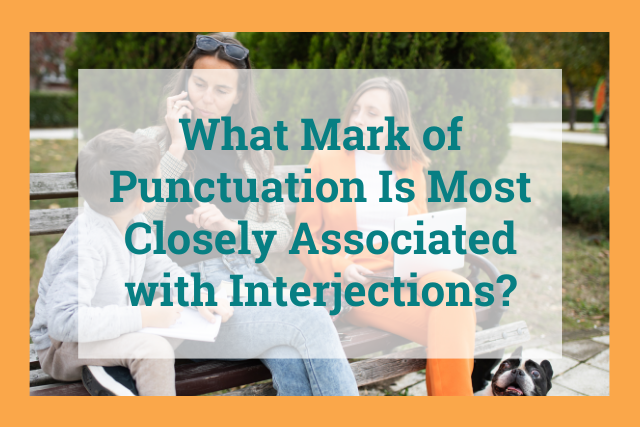 What mark of punctuation is most closely associated with interjections? Is it a comma? A question mark? A period?
The answer is the exclamation point!
You can write interjections with many types of punctuation marks, but the most archetypal one is an exclamation point, which adds extra emotion and emphasis.
Read on to learn how to use exclamation points with interjections to express emotion in your writing.
How to Punctuate an Interjection
An interjection is a word or phrase that primarily expresses an emotion rather than a specific meaning.
It's common to use an exclamation point at the end of an interjection because interjections are often used to express short bursts of emotion.
Here are some common interjections you can use to express different types of emotion:
To express surprise: "Oh my goodness!"
To express pain: "Ouch!"
To express happiness: "Yippee!"
To express dismay: "Oh no!"
To express indignation: "Hey!"
To express discovery: "Eureka!"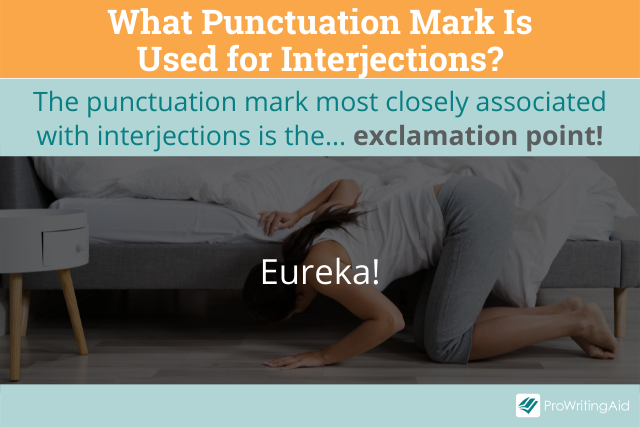 You can also use other types of punctuation after interjections. For example, you might write a sentence like, "Oh my goodness, I completely forgot." This sentence uses a comma and a period rather than an exclamation mark.
However, it would be just as grammatically accurate to write, "Oh my goodness, I completely forgot!" or, "Oh my goodness! I completely forgot." How you punctuate an interjection depends on the tone you want to convey in the sentence.
Exclamation points are used sparingly in writing because overusing them tends to create a sense of melodrama. That's why this punctuation mark is so closely associated with interjections—both are designed to create drama.
If you're not sure which punctuation mark to use, you can always use ProWritingAid's punctuation checker to consider better alternatives.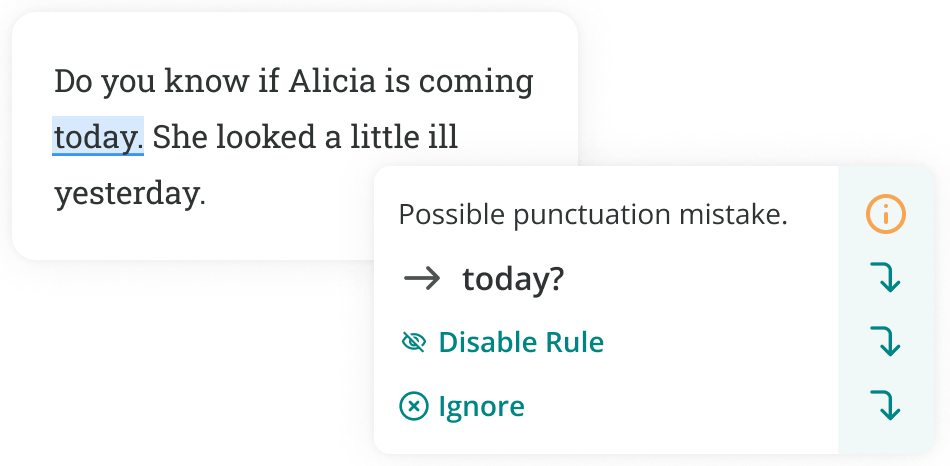 Try the free online checker today.
Examples of Interjections with Exclamation Marks
Let's look at some examples of interjections that are punctuated with exclamation points in English literature.
"Yeah! Think about it."—Andy Weir, Project Hail Mary
"The world scorns us. Thank God it does!"—Sarah Waters, Fingersmith
"Self-expression is about what it feels to live, not whether you had the right to claim any emotion at any time. Did I have a right to be mad at him? Did he do anything wrong? Who cares!"—Taylor Jenkins Reid, Daisy Jones & The Six
"Holy Moses! That's one big moose."—Eowyn Ivey, The Snow Child
"Nothing has a purpose. The world simply is. If you want to do things that are meaningful to others, fine! Good!"—Becky Chambers, A Psalm for the Wild-Built
"That's right! No pork, no party."—Gabriela Garcia, Of Women and Salt
"No! Look at the woman's face, her face alone."—Seth Dickinson, The Monster Baru Cormorant
"Both of them criticized her very unfairly, laughed at her very unjustly, for her parties. That was it! That was it!"—Virginia Woolf, Mrs. Dalloway
Remember that interjections are closely associated with exclamation points—a useful tool to add to your punctuation toolkit!
---
Take your writing to the next level: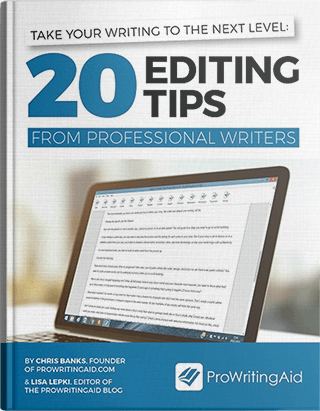 Whether you are writing a novel, essay, article, or email, good writing is an essential part of communicating your ideas.
This guide contains the 20 most important writing tips and techniques from a wide range of professional writers.
---