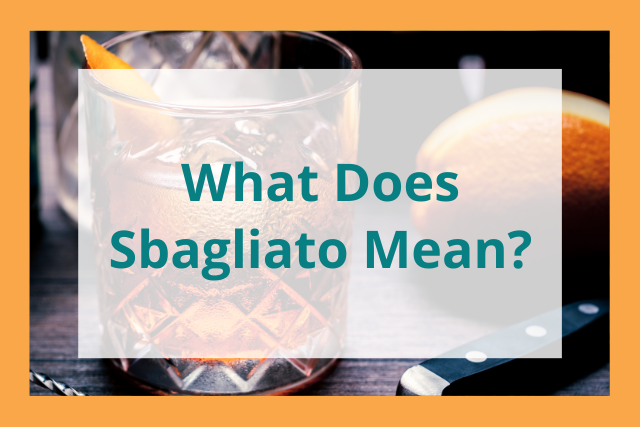 If you're a fan of House of the Dragon or you've spent time scrolling TikTok recently, chances are you've heard Emma D'Arcy praise the negroni sbagliato.
With prosecco in it, of course!
Sbagliato sounds like something straight out of a fantasy world like Westeros. But it's actually something you can order at your local watering hole.
As your resident word nerds, we decided to dig into the meaning of this interesting Italian word.
The Sbagliato Trend
HBO recently launched a prequel to Game of Thrones that explores the reign of the Targaryen family. House of the Dragon has renewed fans' love of Westeros and has received amazing reviews from critics.
The first season involves a time jump, which means several characters had to be replaced midway through. Emma D'Arcy recently took over as Princess Rhaenyra Targaryan, and Olivia Cooke now plays Queen Alicent Hightower.
HBO released a Q&A promo between the new stars to introduce them to the fandom. At one point, Cooke asks D'Arcy their drink of choice.
D'Arcy quickly answers, "A negroni." Then they clarify, almost secretly, "Sbagliato…with prosecco in it."
Cooke confirms that D'Arcy's drink of choice is stunning. But fans were left wondering what in the Westeros sbagliato means.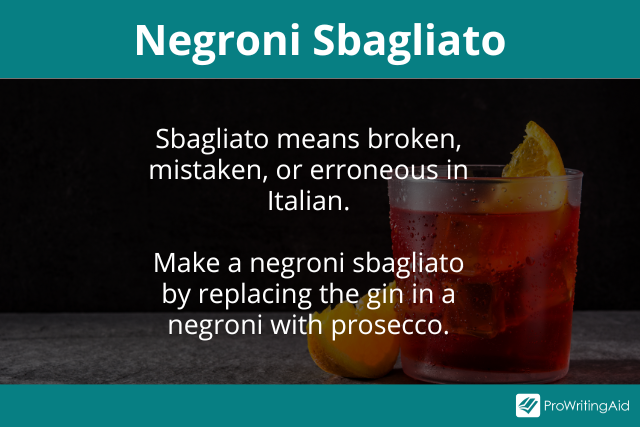 What Does Sbagliato Mean?
Sbagliato is an Italian word that means broken, wrong, mistaken, or erroneous. This word choice makes D'Arcy's drink sound rebellious. How can you make an erroneous negroni?
Honestly, since they say it involves prosecco and make it sound so cool, we were ready to order it without knowing what it was!
What's a Negroni Sbagliato?
A negroni is a classic drink that traditionally uses gin, sweet vermouth, and Campari. It's a strong, sweet, and herbaceous drink garnished with an orange peel.
A negroni sbagliato replaces the gin with a sparkling wine like prosecco. While it sounds like a drink college students cobbled together when they ran out of gin, it's actually a delicious drink.
Was D'Arcy redundant when they clarified they liked their negroni sbagliato with prosecco? Maybe. Or maybe they just don't want their "broken" drink made with moscato, champagne, or asti spumante.
They know what they like, and we are here for it!
To make a negroni sbagliato that D'Arcy would love, use one part prosecco, one part sweet vermouth, and one part campari. Stir, don't shake.
You can serve it on the rocks in an old-fashioned glass. Or you can serve it in a champagne flute if you prefer your drinks without ice.
Drink Like a Targaryen
D'Arcy and Cooke's interview has taken over TikTok and other social media channels. Bartenders are already reporting an uptick in orders for negroni sbagliato with prosecco.
D'Arcy has quickly become a queer icon, and their drink order is especially popular in the LGBTQ+ corners of the internet.
It's easy to see why. D'Arcy likes a "broken" drink that is actually amazing. Citrusy, spicy flavors aside—a drink described this way resonates with many in the queer community. You can call us erroneous, but we're actually amazing.
But a negroni sbagliato is for everyone. If you want to drink like a Targaryean, try out this drink the next time you visit the bar.
Cheers!
---
Do you know how to craft memorable, compelling characters? Download this free book now: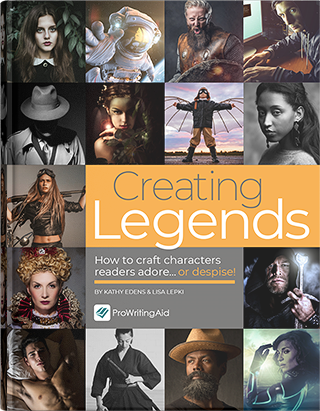 This guide is for all the writers out there who want to create compelling, engaging, relatable characters that readers will adore… or despise.
Learn how to invent characters based on actions, motives, and their past.