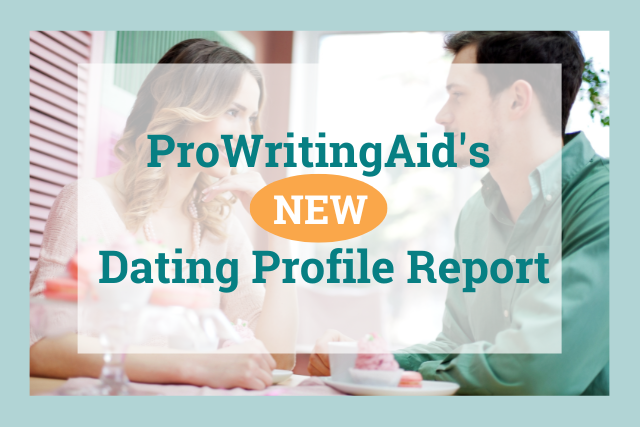 Don't let bad writing stand in the way of your chance at true love. ProWritingAid can now help you write a great dating profile, like an AI-powered wingman.
A well-written dating profile involves more than just good spelling and grammar. Overused language makes you sound just like everyone else on dating apps.
Here's how to use ProWritingAid to write an engaging dating profile that will get you noticed.
Does Good Writing Matter in Dating Bios?
First impressions matter, and in the world of online dating, your profile is your first impression. People on dating apps have countless options, and they make split-second decisions on whether or not to swipe right.
You want to stand out—in a good way!
A ProWritingAid study has shown that grammar really does make a difference to how many matches people get on dating apps.
Are most people going to reject you for an errant comma? No, probably not. But profiles full of run-on sentences, typos, and egregious spelling errors are a turn-off!
If you want to make a real connection, spend time writing a good profile to show that you care about making a good impression. You deserve a chance to find someone special.
But good grammar and spelling isn't the only way to stand out. Lots of people on dating apps use the same phrases, and many people are tired of seeing these boring clichés. These overused phrases are generic and don't tell people much about you.
ProWritingAid has identified a long list of overused phrases. We'll point them out so you can work on being original and making an amazing first impression.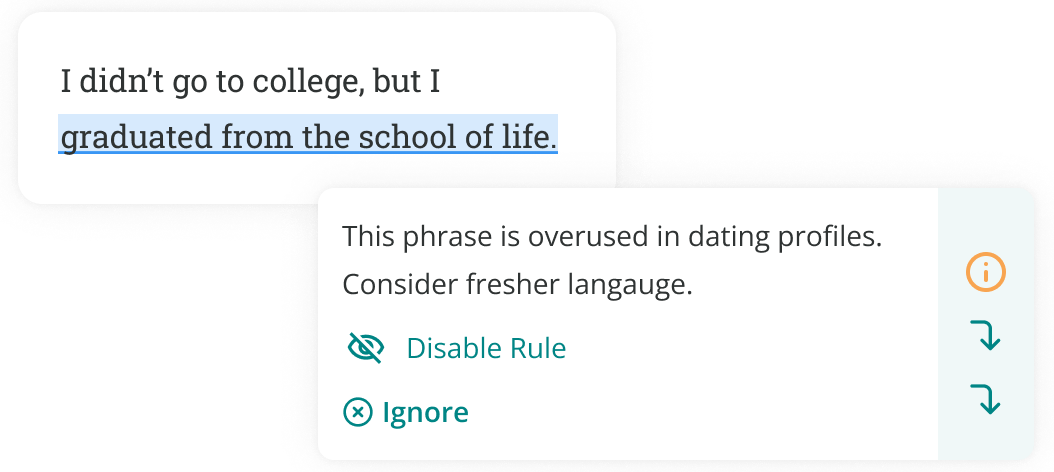 Set Your Goals to Dating Profile
When you open the ProWritingAid editor, a box called "Goals" will open on the right-hand side.
The default document style is "General Business," but you can change that by clicking on the drop-down menu.
Click on "Casual" then "Dating Profile."
This document style will then analyze your dating bio and help you improve it. Of course, ProWritingAid will check your spelling and grammar. But it will also look for dating clichés.
The app will highlight your overused phrases so you can use fresher and more interesting language.
Avoid Dating Clichés
What are some dating clichés, and how can you avoid them?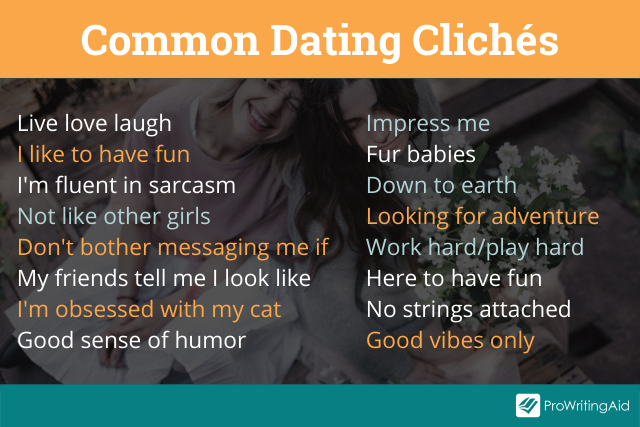 Dating clichés are trite. They don't really tell potential matches anything unique about you. Let's take a look at some examples.
Phrases like, "I love to have fun," or "looking for fun in my area" are vague. Everyone wants to have fun, but what's fun to one person isn't necessarily enjoyable to someone else.
Specificity is your friend. If fun is hiking and kayaking, say so. If fun is poetry slams and pop-up art shows, then that's interesting and important information to include.
Phrases like, "I'm looking for my partner-in-crime," are also cliché. Freshen up your language by saying something like, "I'm looking for someone to travel the world with," or "someone to help me dodge life's curveballs."
Another majorly overused phrase in dating profiles is "good/great sense of humor." You can liven up this phrase by describing your specific sense of humor.
Is your humor more Monty Python or Dumb & Dumber? Are you more Will Ferrell or Vince Vaughn? Do you prefer word play or body comedy? Think of words like slapstick, deadpan, inappropriate, and witty.
You should also avoid phrases like "living my best life" or "living the dream." Instead, tell us what that means. Are you happy in your career? Do you have a great group of friends? Do you travel often?
The best way to avoid dating clichés is to avoid being vague.
Write with Style
When you click on the Dating Clichés document type in the ProWritingAid tool, it will take you to the Style Report.
The Style Report points out several stylistic features, such as adverbs and passive verbs. While using adverbs or weak verbs isn't grammatically incorrect, it can make you sound boring.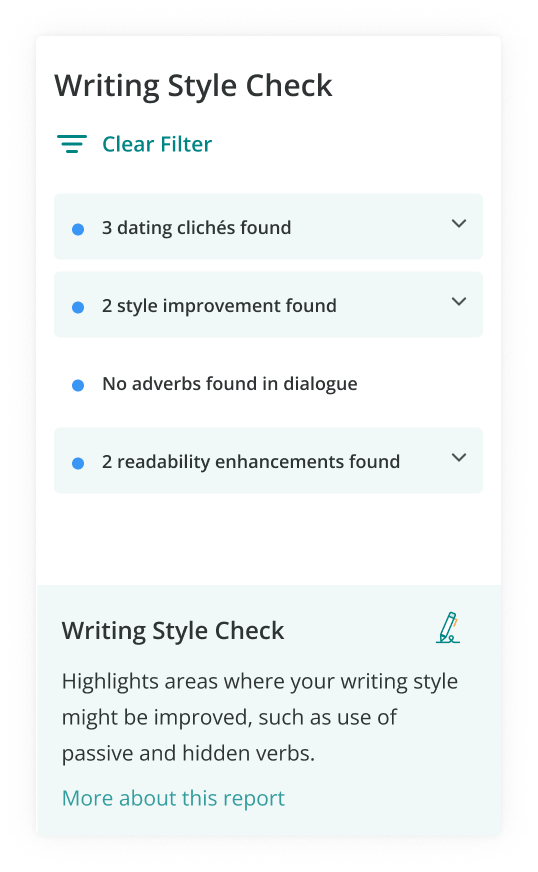 Use strong verbs to liven up your profile. Instead of saying you're "really good at giving advice," you can say that you "excel" at it.
Have you written that you "don't take yourself too seriously?" That's a dating cliché full of unnecessary adverbs. Instead, you can say, "I'm not afraid to laugh at myself."
Good Writing Is Sexy
A well-written dating bio is the first step toward making a special connection, whether you're looking for a fling or the love of your life.
When people see a great dating profile, they see someone who is willing to put time and effort into things that matter.
If you can't put effort into your profile, why would potential matches assume you'd put any effort into building a relationship with them?
You're a unique person, so avoid having a generic dating profile. Using ProWritingAid's Dating Profile Report will get you more matches.
We can't go with you on your date, though. That bit is all on you.
---
Want to check the grammar in your dating profile?
Do you want to learn more about grammar and dating? We did a study into whether or not grammar is important when people are deciding which way to swipe on a profile.
We surveyed thousands of daters and conducted live research on dating apps. This phase of our research primarily looked at heterosexual daters. It turns out that the sexiness of good grammar is more complex than we thought.
Read all our findings on grammar and dating, and check your own dating profile