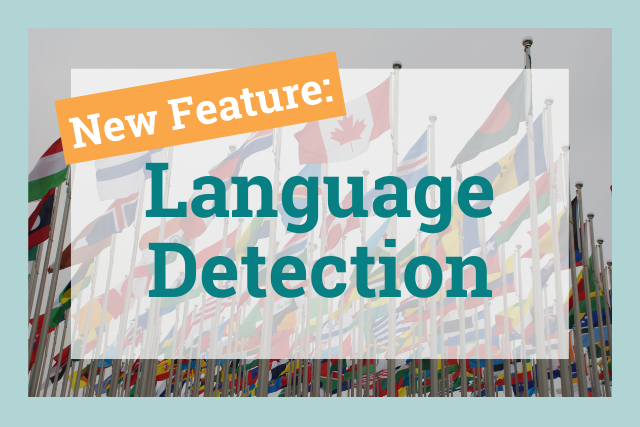 Switching between languages in your novel can tell your reader more about your characters, giving them clues to where they're from, their educational level, who they trust, and more.
You may also switch languages when quoting in essays and non-fiction, writing translations, or creating academic worksheets.
One thing that unites all of these examples? Your spell-checker goes haywire.
Why You Need a Grammar Checker with Language Detection
If you're mostly writing in English with paragraphs in other languages mixed in, you'll probably set your writing language to English to catch mistakes in the majority of your text. That means you'll see a ton of wavy red lines all over your excerpts and quotes in other languages: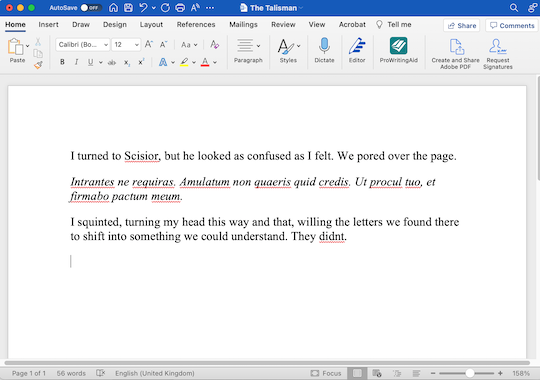 And with all those red lines, it makes it easy to miss genuine errors as you scan over your writing (like the missing apostrophe in "didn't").
Not with ProWritingAid.
How Does ProWritingAid's Language Detection Feature Work?
Our new language detection feature checks the first 200 characters of each paragraph for non-English text. If it finds some, it won't scan that paragraph for errors.
Here's what you'd see before: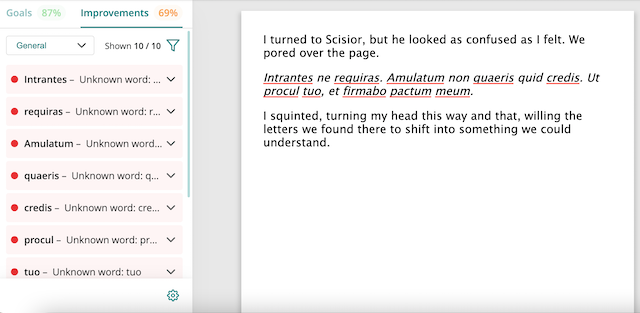 Now, if ProWritingAid detects that a paragraph in your fantasy novel is written in Latin, for example, you won't be greeted with a sea of spelling suggestions. But when you continue writing in English, grammar, and spelling checks resume:

That means you can focus your time and attention on actual mistakes with your spelling, grammar and style without having to trawl through a list of irrelevant suggestions.
This also makes your "Goals" and "Improvements" scores (to the left of the screenshots above) more accurate so you have a better idea of how much there is left to do.
With the additional highlights, the text in the first screenshot scores 69% for grammar, spelling, and style improvements. With language detection, you get the real score of 81%.
This feature works in all versions of ProWritingAid, including the web editor, Desktop App, Word Add-In, Google Docs Add-On, and our browser extensions. You can edit more quickly and with more purpose anywhere you write.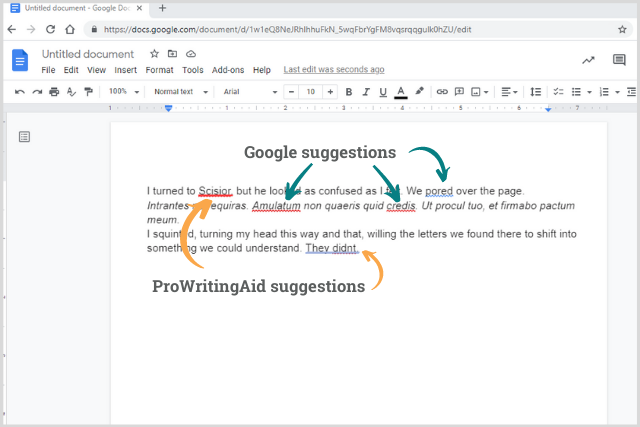 When Can't ProWritingAid Detect Other Languages?
There are a few places where ProWritingAid will still show suggestions for text in other languages.
As mentioned above, the detector checks the first 200 characters of each paragraph for non-English text. So if you switch languages halfway through a paragraph, you will still see suggestion highlights.
At the moment, the checker can't detect non-English text in paragraphs where you mix English and non-English.
So if I type a translation on the same line...
"Il me court sur le haricot." He's getting on my nervess.
...I'll still see highlights for the French, as well as for the extra "s" in the English text. But if I move the English to the next line, those highlights will disappear, leaving only the English language mistake highlighted:

How do you use different languages in your writing? Sign up for a free ProWritingAid account to start editing with confidence:
---
Find everything you need to know about using ProWritingAid in our ultimate guide. Download the free eBook now: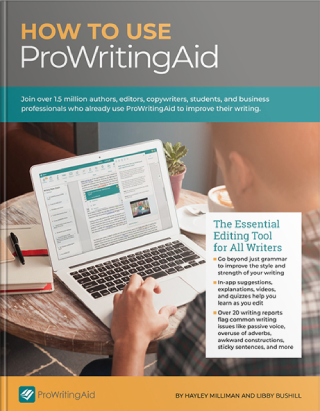 Join over 1.5 million authors, editors, copywriters, students and business professionals who already use ProWritingAid to improve their writing.