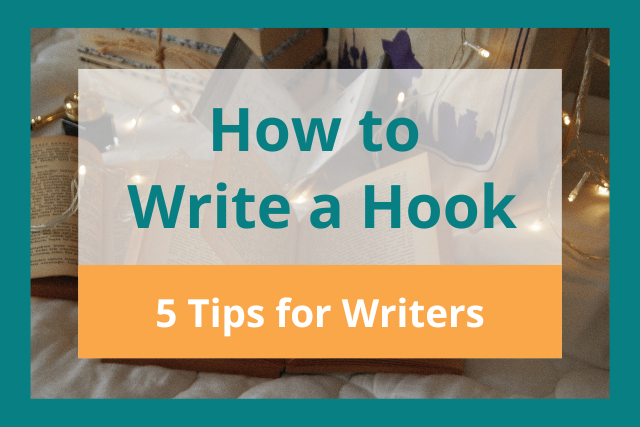 How do you make people feel excited to read your work?
Well, for starters, you can write a great hook.
The "hook" refers to the first sentence, or first few sentences, of an essay, article, or story. That's because these first few lines need to hook readers in, the same way fishermen use bait to hook fish in.
If you're trying to figure out how to write a hook, you've come to the right place. Read on to learn how to write a fantastic hook and to see some examples of successful ones.
What Is a Hook in Writing?
We use the term "hook" to talk about the very beginning of a written work—specifically the part designed to grab readers' attention. The hook can be as short as a single sentence or as long as a full paragraph.
Writing hooks is a necessary skill for all types of writing—narrative essays, research papers, fiction writing, and more.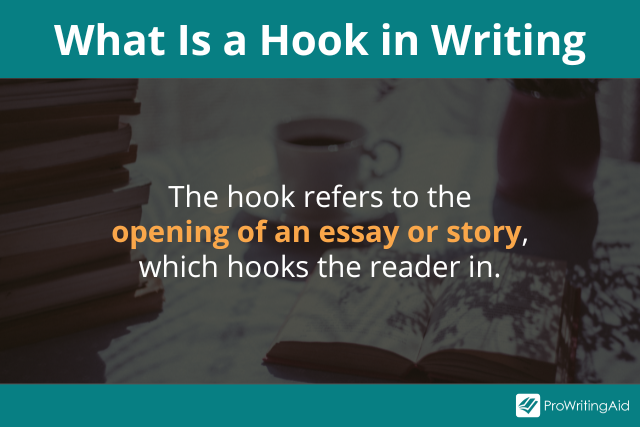 What Makes a Good Hook Important?
Good hooks make your reader feel excited to keep reading.
If you're writing a book, you need a great hook so people decide to actually buy your work, instead of putting it back on the shelf.
If you're writing a blog post or article, you need a great hook so people read to the end, instead of scrolling or flipping to a different article instead.
And if you're writing an essay for school, you need a good hook so you can practice the skill of writing well.
What Are the Different Types of Hooks?
There's more than one way to write a great hook.
Here are six types of hooks that will grab your reader's attention.
Question hook: a question that provokes the reader's curiosity and makes them keep reading to find out the answer
Statement hook: a strong declaration related to your topic that makes the reader keep reading to see you defend this statement
Statistic hook: an interesting fact or statistic that makes you sound knowledgeable, so your reader trusts your expertise
Quote hook: a memorable quote, often by a famous person, that the reader will find interesting
Description hook: a vivid description that immerses your reader into a specific scene
Anecdotal hook: a personal story that relates to your topic and makes the reader feel personally connected to the story
Top 5 Tips for Writing Good Hooks
Here are our top tips for writing a strong opening hook.
Tip 1: Surprise the Reader
Readers crave the unexpected. If you start your piece in a surprising way, they'll be more likely to keep reading.
You can even say something controversial. Readers will want to keep reading to see how you prove your own statement.
Tip 2: Raise a Question
When starting an essay or a story, you should try to create a question that the reader wants answered.
This doesn't have to be a literal question that ends with a question mark—instead, it can simply be an unusual statement or a weird situation. Make sure it's something your target audience will find interesting.
Tip 3: Keep Your Promises
If you open your essay with an interesting hook, you need to be mindful of what you're promising to the reader. If you don't keep that promise throughout the piece, your reader will feel tricked.
For example, you'd probably be unhappy if you read a story that started with, "The monster was coming for me" and then, later in the first chapter, said, "Then I woke up and realized it was just a nightmare."
The first sentence is a strong opening hook, but it promises a dramatic scene, which doesn't get fulfilled, because the hook turns out not to be real.
An equivalent in an essay would be writing a controversial statement and then failing to prove why that statement is true, or asking an interesting question and then failing to answer it later.
Tip 4: Keep It Relevant
Some writers try so hard to choose an interesting hook that they end up using something irrelevant to their essay. Readers will get confused if you open with a random quote or statistic that only tangentially connects to your thesis.
If you're choosing between a fascinating hook that doesn't have much to do with your topic, or a decent hook that's directly related to your thesis statement, you should go with the latter.
Tip 5: Don't Stop at the Hook
Some writers focus so much on nailing the opening hook that they forget to make the rest of the essay equally strong.
Your reader could still stop reading on the second page, or the third, or the tenth. Make sure you use strong and engaging writing throughout the piece.
Great Examples of Hooks
One way to learn how to write hooks is to look at examples.
Here are examples of six hooks you could use to start a persuasive essay about artificial intelligence, plus three hooks you could use to start a sci-fi story.
Example 1: Question Hook
Will artificial intelligence someday become smarter than humans?
Example 2: Statement Hook
Artificial intelligence could become smarter than humans by 2050.
Example 3: Statistic Hook
As of 2022, the global AI industry is worth over $130 billion.
Example 4: Quote Hook
The scientist Stephen Hawking once said, "The development of full artificial intelligence could spell the end of the human race."
Example 5: Description Hook
The Alexa AI blinks from the kitchen table, emitting a comforting blue light.
Example 6: Anecdotal Hook
Like many people of my generation, I used an AI for the first time when I was twelve years old.
Example 7: Sci-Fi Story Hooks
Samuel Gibson had friends. Sure, all his friends were AI robots that his parents had purchased for him, but they still counted as friends.
My father's office is full of strange machines, which none of us are allowed to touch.
The AI revolt began on Christmas morning of the year 2068.
Is Writing a Hook in an Essay Different from a Story Hook?
Both essays and stories require good hooks. After all, you're still competing for your reader's attention, no matter what kind of work you're writing.
However, a story hook will look very different from an essay hook.
If you're writing fiction, you most likely won't use a statistic, question, or quote to hook your readers in. Instead, your best options will be a statement, a description, or an anecdote—or, or often, a sentence that combines a little bit of all three.
Just like with essays, you should try to raise a question in your reader's head. This can be a strange character, an unusual setting, or a mysterious fact.
Here are some examples of strong hooks in novels:
"My first memory, when I was three years old, was of trying to kill my sister."—Jodi Piccoult, My Sister's Keeper
"It is a truth universally acknowledged, that a single man in possession of a good fortune, must be in want of a wife."—Jane Austen, Pride and Prejudice
"Once upon a time, on the coldest night of midwinter, in the darkest heart of the forest, Death and Fortune came to a crossroads."—Margaret Owen, Little Thieves
"The women gather in a YMCA basement rec room: hard linoleum floors, half-windows along one wall, view of sidewalk and brick."—Maria Adelmann, How to Be Eaten
"I became what I am today at the age of twelve, on a rainy overcast day in 1975."—Khaled Hosseini, The Kite Runner
"It did not surprise Fire that the man in the forest shot her. What surprised her was that he shot her by accident."—Kristen Cashore, Fire
Conclusion on How to Write a Hook
There you have it—a complete guide to writing a fantastic hook.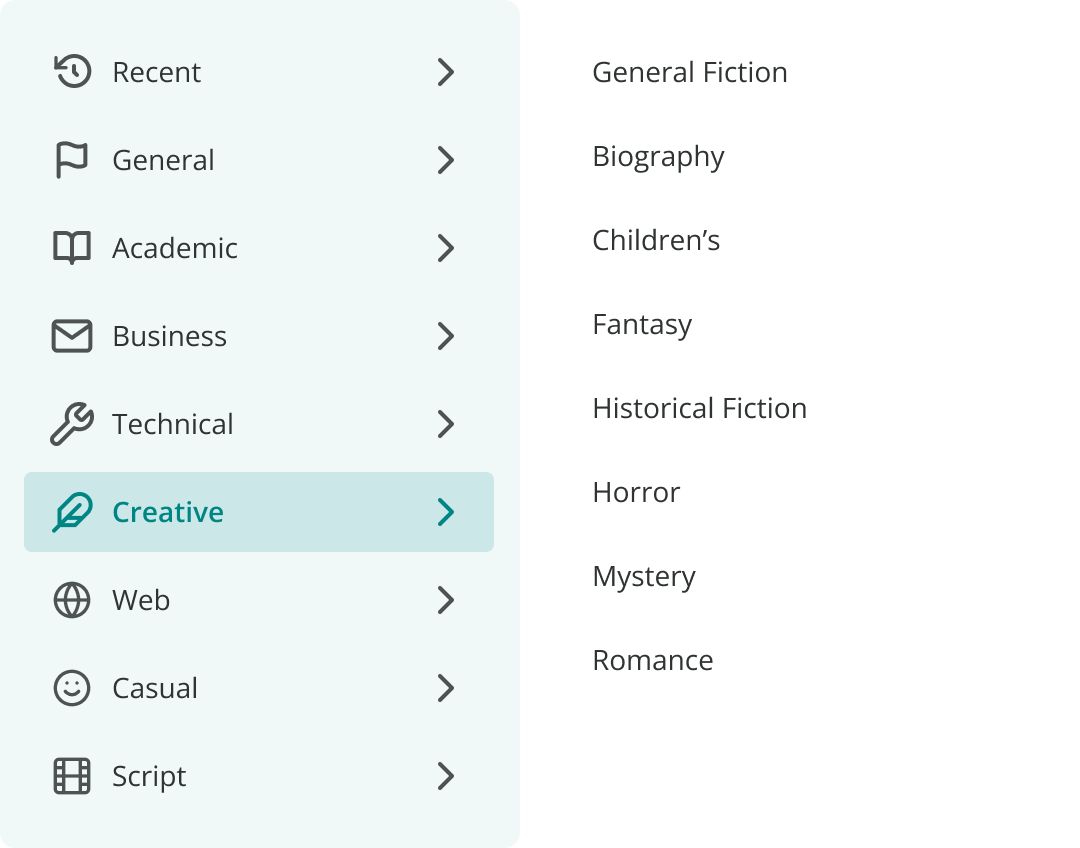 ProWritingAid has specific settings for creative writers and students, so it can help you write your story or essay. Try it out the next time you need to write a hook.
Good luck, and happy writing!
---