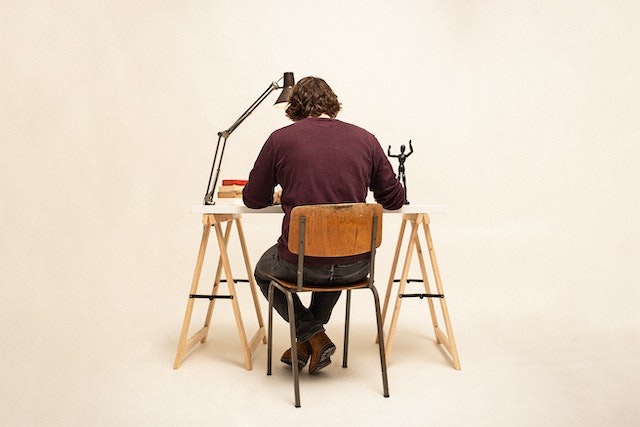 Have the competitive spirit? Then a writing contest might be for you. There are plenty of great contests out there for fantasy writers. And it always helps to put "award-winning" in your bio!
However, not all writing contests are created equal. Before entering, we need to know what we're getting into and why. Let's explore that topic in this article.
1. The L. Ron Hubbard Writers of the Future Contest
Established in the early 1980s, the Writers of the Future Contest recognizes emerging writers in speculative fiction. Its longevity and pedigree have earned it quite the prestigious reputation. Even being a finalist in the contest is a huge accomplishment!
Past finalists include authors like Karen Joy Fowler, Patrick Rothfuss, and Stephen Baxter. The judging panel also boasts an impressive roster including Kevin J. Anderson, Orson Scott Card, and Frank Herbert, among many more.
Pros:
Prestigious reputation
No entry fee
Generous cash prizes
Professional writers as judges
Cons:
Author cannot be previously published
Strict rules around manuscript submission
This is a contest designed for emerging writers, not established ones. The contest rules define what that means in greater depth, but it could hold you back from entry. Your submission can't be previously published anywhere—blogs and newsletters count, even if you delete them. Also, if you're an independent writer who's successfully published a book or two, you might not qualify for the contest.
Again, I suggest reading the full rules for more info. But if you've never been published before, this is the place to start.
2. Season Themes by Havok Publishing
Havok specializes in speculative fiction (especially fantasy), though they do things a bit differently. Flash fiction is their forte.
If you've never heard of it before, flash fiction is an extremely short story. Word count guidelines vary, but Havok itself defines flash fiction as stories between "300 and 1,000 words long."
Havok does contests a bit differently, too. They arrange publication periods into Seasons, and each Season has Themes that last about a month. For example, they're currently in Season Five, named "Prismatic," and each Theme calls for stories featuring a different color.
Pros:
Submissions are constantly open
No submission fee
Possible inclusion in subsequent anthologies
Cons:
Only for flash fiction
Limited by theme
If you're not into flash fiction or don't have a story that matches the theme, this might not be the contest for you. However, it's perfect for concise writers looking for a prompt.
3. Pressfuls' 2021 Horror and Fantasy Short Story Contest
Though new to the short fiction scene, Pressfuls offers a cash prize to the winner of its contest and potential publication to runners-up. They've only been around for about a year, so they don't have quite the same cachet as the Writers of the Future Contest. Still, winning their contest is a big deal.
Pros:
Contest specifically offered to fantasy and horror writers
No entry fee
Potential inclusion in subsequent anthologies
Cons:
Relatively small cash prize
New publication, so might not have brand recognition yet
Pressfuls offers some excellent fiction and their website looks beautiful. Plus, they collect stories in anthologies, so yours might make it. A budding publication, and one to keep in mind.
4. Killer Nashville Silver Falchion Award
If we were ranking best contest names, this one would surely win. The Killer Nashville Silver Falchion Award has been around since 2008, and it recognizes extraordinary works in several genres—including fantasy! Unlike our other contests, this one calls for previously published works.
Pros:
Solid cash prize for winner
Open to indie and traditional authors
Contest has been around for over a decade
Cons:
Steep entry fee for non-conference attendees
No submission for debut work or short fiction
You can submit for free if you attend the 2021 Killer Nashville International Writers' Conference. However, if you don't attend that conference, the submission fee is hefty. It's $79!
Alright, that's probably not going to financially ruin you, but compared to the free entries of our other contests it might be too much of a friction point for some. It's also only a contest for long-form books published in 2020. So if you have an original short story, consider one of our other contests.
5. Stella Kupferberg Memorial Short Story Prize
Though not specifically a contest for fantasy writers, the Stella Kupferberg Memorial Short Story Prize is an incredible opportunity for any author. Winning stories are read aloud by stage and/or screen actors, then shared nationally via public radio and podcast. In addition, the winner receives a $1,000 prize and a free 10-week writing course.
Pros:
Fantastic rewards for top winner (probably the best on this list!)
You can submit as many stories as you like
This year's contest is judged by Pen/Hemingway award winner Joshua Ferris
Cons:
$25 submission fee per entry
Not specifically fantasy-focused
My main concern here is that last bullet point. Though the rules specify that "stories can be on any theme," I suspect epic fantasy or sword and sorcery are less likely to win here. Remember, this is going to be read on the radio, so some broad appeal is to be expected.
Parting Thoughts
Writing contests are great for so many reasons. They're an opportunity for exposure, they give us deadlines to work toward, and in some instances, they could earn us some extra income. But perhaps best of all, winning a writing contest can give us confidence in ourselves. And that is a goal worth striving for.
---
Do you want to know how to build a world your readers won't forget? Download this free book now: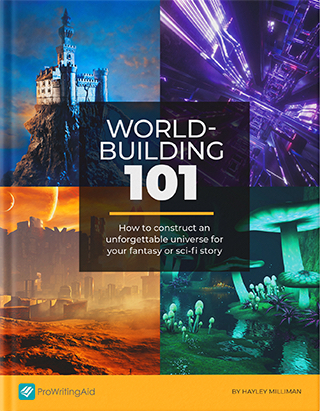 This guide is for all the writers out there who want to construct an unforgettable world that your readers can't help but get lost in!
Learn how to invent species, gods, monsters and more in our immersive guide.