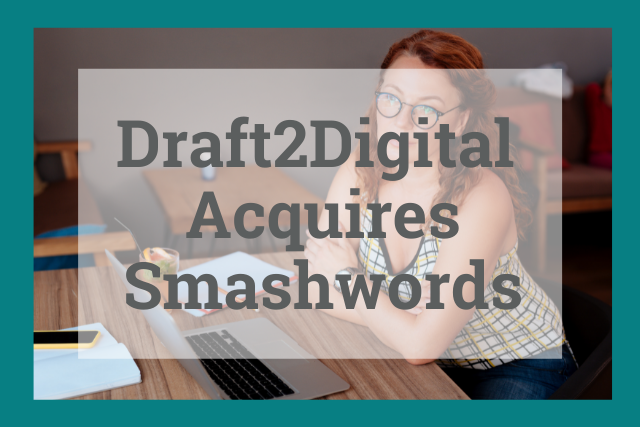 The Independent Publishing community was in for quite a surprise on February 8, 2022 when Draft2Digital (D2D) announced that they had acquired Smashwords.
For well over a decade, these giants in the self-publishing field have had an "ongoing rivalry."
However, in a recent Draft2Digital post, Director of Marketing Kevin Tumlinson cited that the rivalry has always been friendly. Both platforms are simply devoted advocates who aim to empower and help indie authors and publishers.
This acquisition will mean more opportunities for innovation within the self-publishing space.
History of Smashwords and Digital
Mark Coker started Smashwords in 2008. It was initially envisioned to be a free, fast, and easy way for authors to self-publish, but quickly grew into one of the largest distributors of self-published eBooks.
Smashwords' goal has always been to democratize publishing by using technology to bridge the gap between writers and readers. Its platform serves thousands of authors, retailers, and book lovers alike.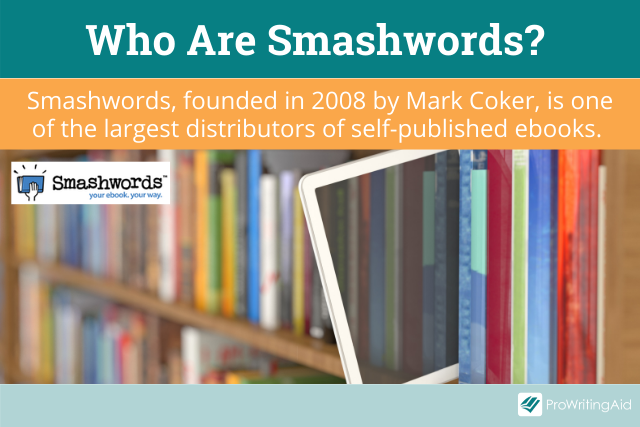 Kris Austin, Aaron Pogue, and Toby Nance co-founded Draft2Digital in 2012. D2D offers a suite of free automated and self-serve tools to authors and publishers. These tools simplify eBook and print publishing, distribution, metadata management, and marketing.
Although D2D started after Smashwords, it has since grown to become a larger company.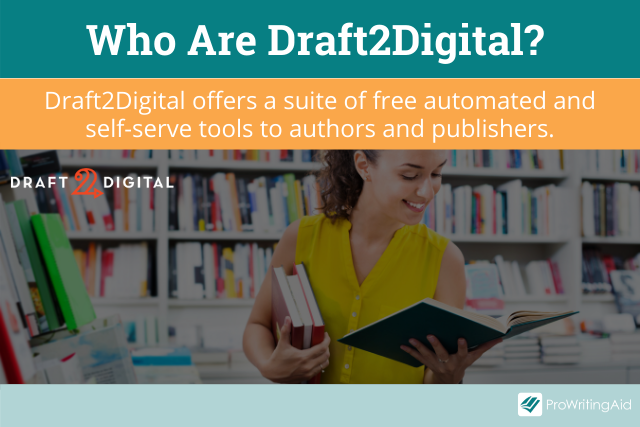 As two giants in the indie arena, both founders agreed that the logical move was to combine their resources. In doing so, they aim reduce any redundancies in processes, thereby allowing for expansive growth.
What Are the Conditions of the Acquisition?
Here are the major points of the acquisition:
The arrangement is a cashless deal between both companies
The combined entity will retain the Draft2Digital name
Draft2Digital's Kris Austin will be the CEO of the combined entity
The acquisition will "enable 250,000 authors and publishers around the world to publish, distribute, market, and manage more than 800,000 eBooks and 11,000 print-on-demand paperback books"
All Smashwords and Draft2Digital employees are expected to join the combination
There will be minimal disruptions for authors, publishers, and sales partners: the two platforms will combine their systems in gradual and incremental steps
What Does This Mean for the Different Parties?
Both platforms engage with various individuals involved in self-publishing: retailers, authors, readers, distribution partners.
Here's how both companies anticipate that it will affect these groups:
Authors and Publishers
There will be no immediate changes to either platform. Over time, publishing and distribution systems for both companies will be integrated onto the Draft2Digital website.
After the change, D2D authors will gain access to exclusive book marketing tools from Smashwords. Additionally, D2D erotica authors will also gain access to Smashwords' erotica certification system.
Smashwords' authors and publishers will gain access to a host of different features, including more payment options, payment splitting between collaborations, and simpler more efficient publishing tools.
​
Distributors
As figureheads, both entities already have partnerships with numerous distribution sites. This acquisition will result in more avenues for authors to reach their readership. In fact, partnerships between new library and retail distribution entities are in development
What Will Happen to Erotica Authors?
Erotica authors have expressed concerns about possible censorship from Draft2Digital. D2D has addressed these by making assurances that erotica authors will still be able to distribute their work on Smashwords' platform.
D2D will integrate Smashwords' classification system for erotica as a way of refining their process. This system will be made available to all D2D authors.
What Does the Future Look Like?
Both companies have always been advocates for Indie authors and self-publishing, and will continue to work together to improve the space. Both platforms' technology will combined to allow for continuous growth for people involved in self-publishing.
More information will come out soon about how the acquisition will affect retailers. In the meantime, you can find FAQ pages on SmashWords' and D2D's sites.
We're excited to see how this acquisition will help indie authors. Let us know your thoughts on the acquisition in the comments..
---
Should I go with traditional, indie, or hybrid publishing? Download this free book now: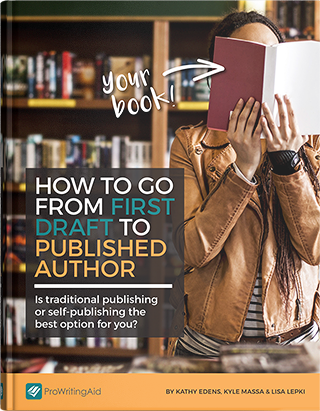 How do I write a pitch? What kind of royalties should I expect? What the heck are beta readers and why do I need them?
This guide will take you through the entire process, from refining your manuscript to choosing a publishing track to releasing your book into the world.