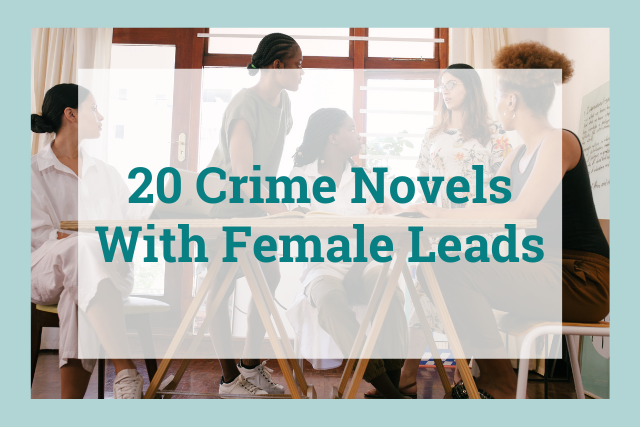 People often think of crime fiction as a male-dominated genre.
With heroes from Sherlock Holmes to Alex Cross, it's easy to overlook all the amazing female detectives in fiction.
The mystery genre has some of the best examples of strong female protagonists. We've rounded up twenty of our favorite mystery novels with female leads.
5 Crime Books with Female Leads
First up on our list are five general crime novels with female detectives. The protagonists range from professional detectives to amateur sleuths and the list includes both contemporary and historical fiction.
American Spy by Lauren Wilkinson
Spy novels are some of the most exciting types of crime fiction, and American Spy is no exception.
Set in the late Cold War, Marie Mitchell is a young black woman working in intelligence for the FBI. She's tasked with seducing and undermining the communist president of Burkina Faso.
This book explores themes of patriotism, love, and identity as Marie plays a part in an American-led coup.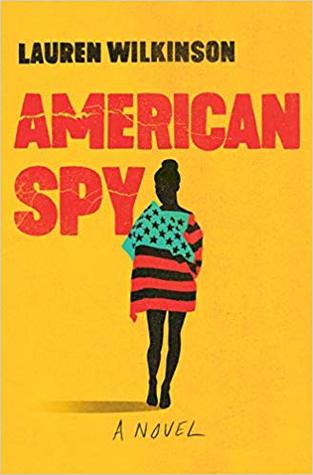 Velvet Was the Night by Silvia Moreno-Garcia
Another Cold War–era novel, Velvet Was the Night is set in Mexico in the 1970s.
Maite is a nerdy secretary who investigates the disappearance of her neighbor Leonora. Her investigation puts her in the path of Elvis, a reluctant detective working for a man who brings down political activists.
Together, they end up facing hitmen and Russian spies who don't want them to discover Leonora's secrets.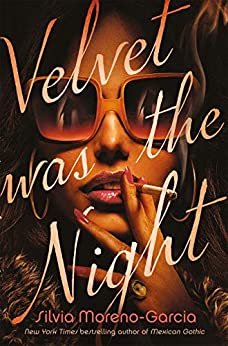 And Now She's Gone by Rachel Howzell Hall
Grayson Sykes is a private investigator with a tragic past. Her first case is tracking down a missing woman, Isabel Lincoln.
As the investigation progresses, Gray discovers that she and Isabel have a lot in common. Howzell Hall explores the complicated ideas behind why women stay in abusive relationships in this page turner.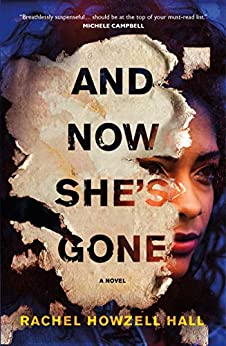 Prime Suspect by Lynda La Plante
Lynda La Plante is an award-winning crime writer.
Written in 1991, Prime Suspect introduces readers to Detective Chief Inspector Jane Tennison. She investigates a new serial killer while also fighting misogyny from a team of cops who don't respect her.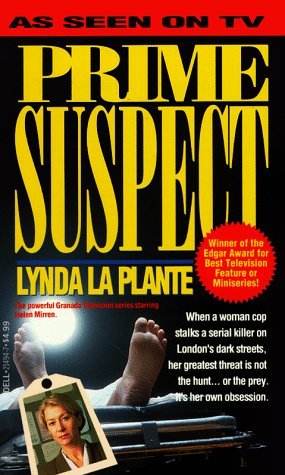 The Verifiers by Jane Pek
If you're looking for excellent representation in mystery, The Verifiers is the book for you.
Claudia is a queer Asian-American mystery reader who takes a job for a detective agency. When a client disappears, she takes matters into her own hands to find out what happened. It's a great read about technology and love in the 21st century.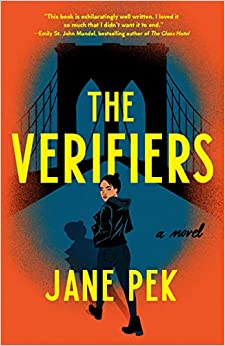 5 Cozy Mystery Novels with Female Leads
Cozy mysteries are a subgenre of crime fiction that don't feature explicit on-page violence or sex.
They usually feature amateur female detectives, quirky side characters, and a close-knit community.
A High-End Finish by Kate Carlisle
If you want a female protagonist who defies gender norms, then you'll love Shannon Hammer.
In A High-End Finish, Shannon is a home-renovation contractor in a small seaside town.
She's accused of murder after her blind date ends up dead. To clear her name, she decides to conduct her own investigation alongside her eccentric dad and four best friends.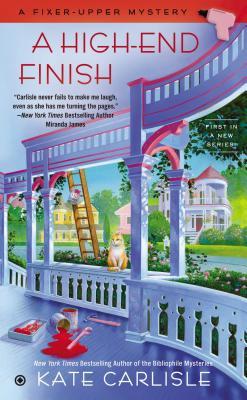 Meet Your Baker by Ellie Alexander
In Meet Your Baker, Juliet "Jules" Capshaw has returned home to her small Pacific-Northwest town after a breakup. She helps her mom in the family bakery.
During the town's Shakespeare Festival, the festival director winds up dead. Jules ends up helping her high-school sweetheart Thomas, who is the lead detective on the case.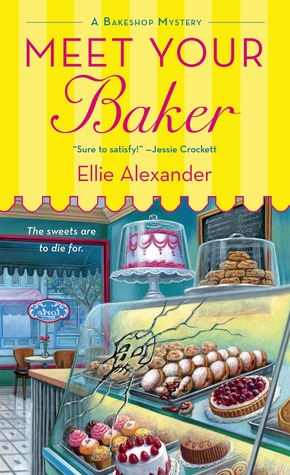 Arsenic and Adobo by Mia P. Manansala
Family-food businesses are all the rage in cozy mysteries. Arsenic and Adobo starts similarly to Meet Your Baker—Lila Macapagal helps Tita Rosie in the restaurant while nursing a broken heart.
But this time the murder victim is Lila's ex, a food critic. Lila is the prime suspect, and she must clear her name with the help of a group of nosy aunts.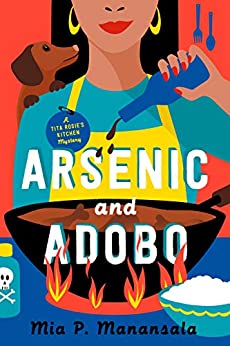 Better off Read by Nora Page
If you have been searching for a female-led mystery with an older protagonist, then you'll love Cleo Watkins.
She's a 70-something librarian determined to save her library from being closed forever.
A mysterious benefactor winds up dead, and Cleo's best friend is the main suspect. She uses her librarian skills to investigate the murder. We always knew librarians were heroes!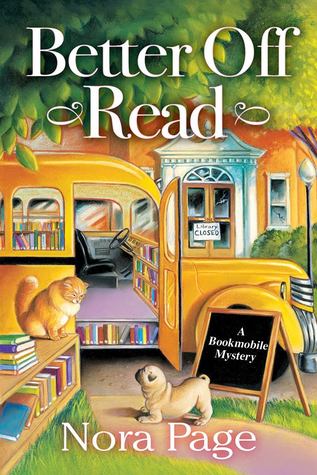 Murder in G Major by Alexia Gordon
Gethsemane Brown is an African-American classical musician who finds herself in a tiny Irish town. She's accepted a job turning a group of schoolboys into an award-winning orchestra.
But a ghost falsely accused of murder haunts her cottage. When she sets out to clear his name so he can rest in peace, she winds up in danger from the true killer.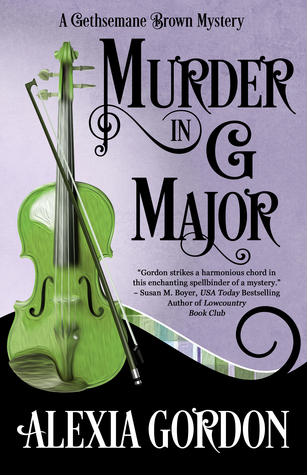 5 Thriller Books with Female Leads
Thrillers are the type of crime story that mess with your mind and keep you on the edge of your seat. The protagonists are usually as mysterious as the villains.
Here are five of our favorite thrillers starring female main characters.
Sharp Objects by Gillian Flynn
Gillian Flynn is a master at writing psychological thrillers. Sharp Objects is a standalone thriller that follows a reporter with a troubled past.
Camille Preaker has to return to her hometown to cover the murders of two preteen girls.
With her neurotic mother and creepy younger sister complicating her personal life, she finds that she has too much in common with the victims. Uncovering her past is the key to solving the case.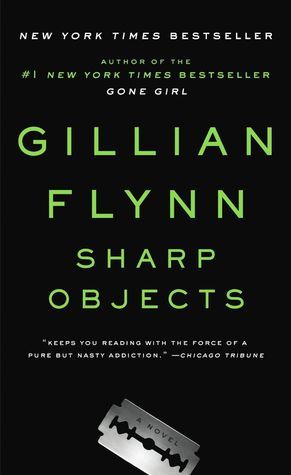 It Takes One by Kate Kessler
Homecoming is a common motif in crime novels. In It Takes One, Audrey Harte is a criminal psychologist who returns to her hometown after several years.
One day later, her former best friend is murdered. Audrey finds herself both the main suspect and the only person who is capable of solving the case.
I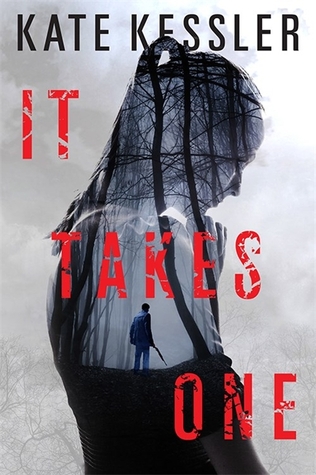 The Walls by Holly Overton
The Walls is a thriller about how to commit the perfect crime.
Kristy Tucker is a prison guard who works on death row and is a single mom.
She marries Lance, who quickly becomes abusive. His violence increases, and Kristy must decide just how far she'll go to save herself and her young son.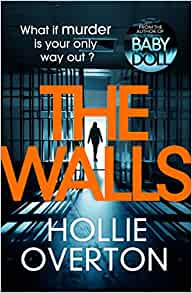 Satan's Lambs by Lynn Hightower
Cult stories make some of the most terrifying thrillers.
In Satan's Lambs, Lena Padgett dedicates her life to helping abused women after her sister and nephew were murdered by her Satanic brother-in-law.
When her brother-in-law and his partner are released on parole, they return to their practice of human sacrifice. It's up to Lena to save another child from becoming the next victim.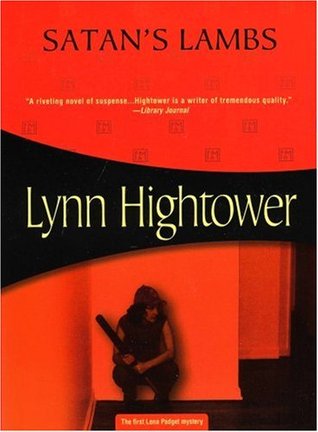 The Girl With The Dragon Tattoo by Stieg Larsson
No list of thrillers would be complete without The Girl With the Dragon Tattoo.
Lisbeth Salander is a hacker genius with a criminal past. She's hired by a journalist to help him investigate the secretive Vanger family.
Lisbeth is preyed upon by her parole officer, but she refuses to be a victim.
She's a morally gray heroine whose actions will stick with you long after you finish this book.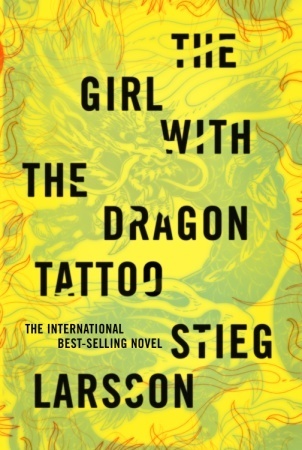 5 Mystery Book Series with Female Leads
Sometimes, one standalone novel isn't enough. Here are some of our favorite mystery series starring women.
Women's Murder Club by James Patterson
The Women's Murder Club books are police procedurals about five friends who solve murders, and the intricacies of their personal lives, over drinks and Mexican food.
The series follows police officer Lindsay Boxer, reporter Cindy Thomas, medical examiner Claire Washburn, and assistant district attorneys Jill Bernhardt and Yuki Castellano.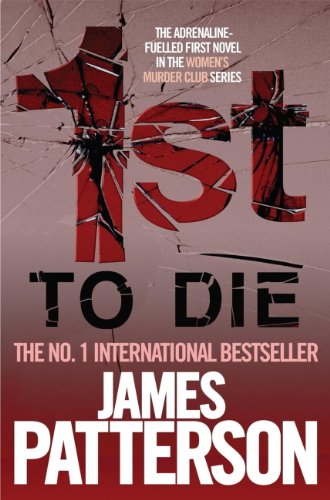 Rizzoli & Isles by Tess Gerritsen
If you love girlfriends solving mysteries together, you'll love the Rizzoli & Isles series, another police-procedural series.
The main characters are stern detective Jane Rizzoli and quirky medical examiner Maura Isles. They're an odd duo whose friendship helps them solve gruesome murders in Boston.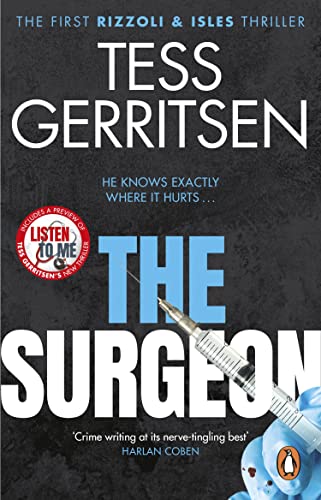 Temperance Brennan by Kathy Reichs
Fans of the TV show Bones will know Temperance Brennan, the science-minded, overly literal forensic anthropologist.
But the show is based on an incredible series written by an actual forensic anthropologist. Temperance partners with FBI agent Booth to solve crimes.
If you want highly accurate science with action-packed mystery, this series ticks both of those boxes.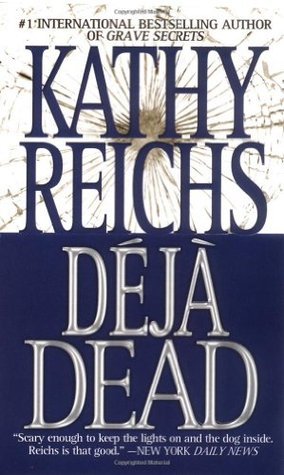 Lady Sherlock by Sherry Thomas
The Lady Sherlock series follows Charlotte Holmes, a detective in Victorian England. She is backed by a lady benefactor and helped by a dashing gentleman.
But don't think she's just the female version of Sherlock Holmes. Charlotte is a unique character you'll fall in love with, and Sherry Thomas is still writing the series.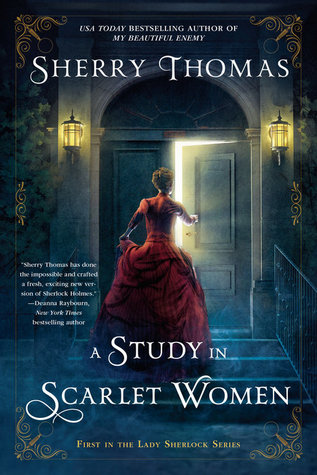 Stephanie Plum by Janet Evanovich
Janet Evanovich is a leading name among crime writers. Her Stephanie Plum series follows a female bounty hunter. Talk about breaking gender norms!
Stephanie is often described as a mix of Nancy Drew and Dirty Harry. She's a memorable, likable heroine who solves mysteries in the twenty-eight book series.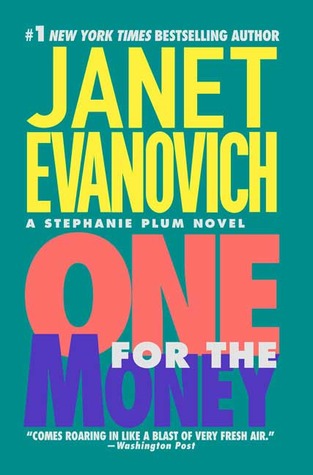 It's hard to narrow down all the great female detectives in fiction. These are just some of our favorites.
Let us know in the comments who your favorite female leads are in the crime genre.
---
Want to write your own spine-tingling mystery? Register for Crime Writers' Week, April 24-27.
Learn from bestselling authors like Janice Hallett, Ajay Chowdhury, and Sophie Hannah.
Sign up today. It's free! Register now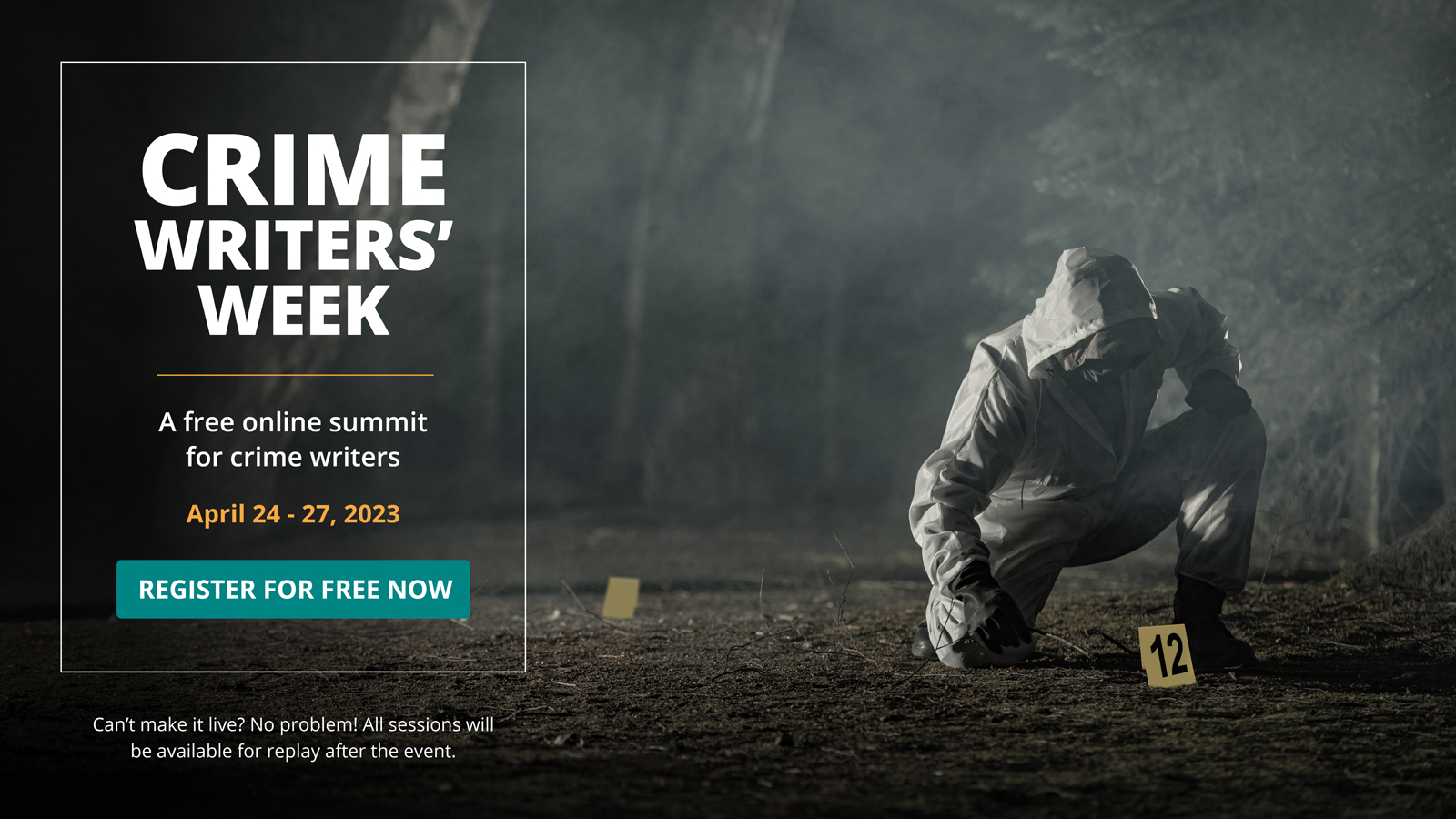 ---