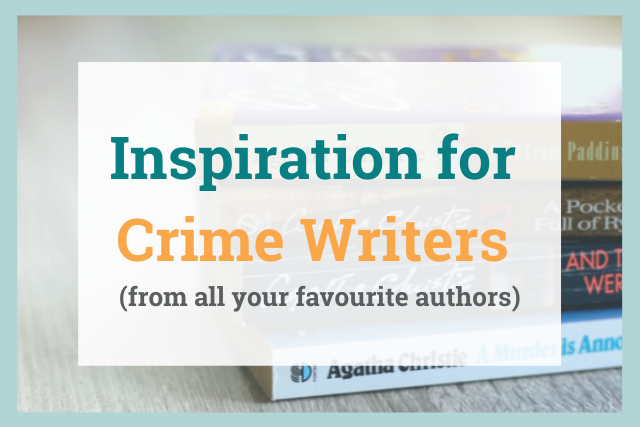 Arthur Conan Doyle once wrote that writers have three roles: "Firstly, to be intelligible, secondly, to be interesting, and thirdly, to be clever."
On the surface, this seems simple. But, as any writer who has spent an hour editing a single sentence knows, it isn't always easy.
Crime writers can seem like writing gods, producing bestseller after bestseller with seeming ease. If you're an aspiring crime author, this can be more than a little daunting.
That's why we've scoured the internet for quotes that make those writers seem a little more human—and that will hopefully inspire you along the way.
Here are 20 quotes on writing from the best crime writers out there.
On the Writing Process
Even the best authors worry about their writing—and where it's leading them:
1. Agatha Christie on Worrying Until It's Right
"I think the real work is done in thinking out the development of your story and worrying about it until it comes right. That may take quite a while. Then, when you've got all your material together, all that remains is to find time to write the thing."
Agatha Christie, radio interview, 1955
2. Ian Rankin on Being Self-Employed
"When you're a self-employed author, you're only as good as your last book, and you're always worried that when you sit down tomorrow and start writing it'll be no good."
Ian Rankin, The Guardian
3. Wilkie Collins on the Difficult Middle
"I make some of the beginning and the end, and have the central idea clearly formed in my mind. [...] But it is sometimes difficult, in starting a story, to know which is the beginning and which the middle."
Wilkie Collins, Cassell's Saturday Journal
4. Gillian Flynn on Writer's Block
"Whenever I kind of have writer's block, I don't let myself stop writing, but I'll back away and kind of approach things differently, like these old-fashioned college-writing-class exercises."
Gillian Flynn, Vulture
5. Jeffrey Deaver on Outlines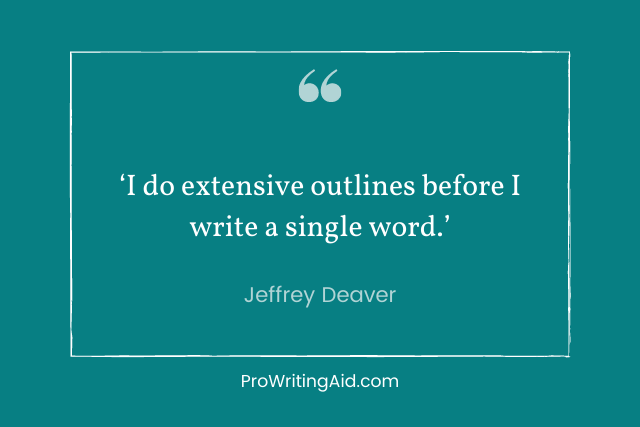 On Believing in Your Ideas
Ever felt uncertain about your talent or your genre? Take inspiration from these writers:
6. Martina Cole on a Good Story
"I know I don't write literature [...] and I've never pretended to write literature, but one posh author once said to me: I wouldn't want your readers reading my books, Martina, and so I said, They wouldn't, because my readers like a good story."
Martina Cole, The Independent
7. Jo Nesbø on Readers' Expectations
"Writing books doesn't come with an audience. When I write, I prefer to think that I don't have many readers: they have expectations, and I would hate to compromise to meet them all."
Jo Nesbø, interview with Peter James
---
What Do All of These Writers Have In Common?
Their books are all intensely readable. All of the writers on this list make the writing process seem effortless—but a lot of thought goes into good writing.
It goes beyond spelling and grammar issues. Think about the books you haven't enjoyed.
If you look closely, they were probably difficult to read, stuffed with distracting dialogue tags, vague or overly complex language, pacing issues and a host of other errors that can make a reader give up on a book.
ProWritingAid's 25 writing reports cover every area you need to focus on to connect with your readers. You'll receive scores for each report, helping you work out where to focus your time.
Once you're ready to edit, ProWritingAid's in-text suggestions will help you make quick changes with big impacts.
You can even select your writing style and genre to tailor your suggestions and targets for your purpose: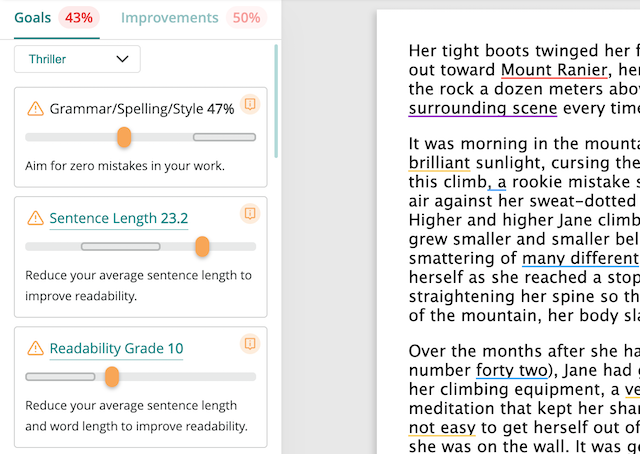 From actionable reports and real-time editing progress tracking to author comparisons and detailed writing guides, ProWritingAid keeps everything you need to remember about good writing in one place.
If you're looking for an editing tool built for writers like you, you've found it.
Now, back to the writing advice.
---
8. James Patterson on Storytelling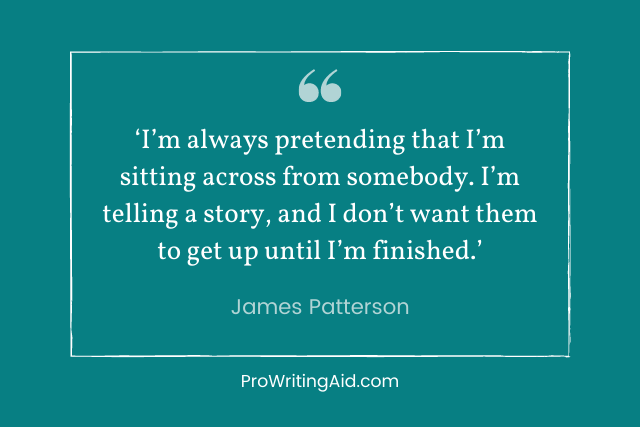 On Inspiration (or Lack of It)
Where do crime writers get their inspiration, and what do they do when the plot just won't come?
9. Val McDermid on Using Your Experience
"You don't waste anything, you just use the experience, you just gobble up your own life and then you gobble up everyone else's."
Val McDermid, Harrogate Festivals
10. Ian Fleming on Making the Dull Exciting
"I wanted Bond to be an extremely dull, uninteresting man to whom things happened… One of the bibles of my youth was Birds of the West Indies, by James Bond, a well-known ornithologist, and when I was casting about for a name for my protagonist I thought, My God, that's the dullest name I've ever heard, so I appropriated it. Now the dullest name in the world has become an exciting one."
Ian Fleming, The New Yorker
11. John Le Carré on Writing Through Writer's Block
"I absolutely will not say I can't write today, therefore I'm not writing. I go to my desk. And quite often, if you really press yourself, you get decent stuff out of yourself at the end of it."
John Le Carré, CBS News
12. Raymond Chandler on Character Building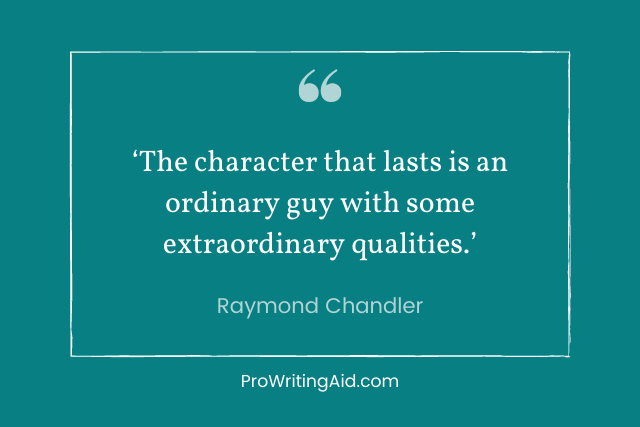 On Writing Twists and Turns
Are you trying to write the perfect plot twist? Check out our complete guide to writing twists you readers won't see coming.
13. Lee Child on Foreshadowing
"If the book doesn't work, it's the author's fault [...] I'm very, very conscious that nothing in any of my books is a random surprise or isn't extensively foreshadowed. You've gotta play fair."
Lee Child, Penguin's Shelf Life
14. Ruth Rendell on Keeping Your Reader Guessing
"Withholding information from the reader should be part of any story."
Ruth Rendell, The Guardian
On Writing Crime Fiction
What drew these authors to the genre?
15. Peter James on the Sociology of Crime Fiction
"I write crime thrillers because although I want to write entertaining novels I also want, through my writing, to examine the world in which we live and why people do the things they do."
Peter James, Author Interviews
16. P.D. James on the Puzzle
"With the detective story there is horror—I think one needs to make the murder realistic. But I think the main attraction isn't the horror, it's the puzzle, the bringing of order out of disorder."
P.D. James, The Guardian
17. Patricia Highsmith on Making the Impossible, Possible
"An imaginative writer is very free-wheeling; he has to forget about his own personal morals, especially if he is writing about criminals. He has to feel anything is possible."
Patricia Highsmith, The Paris Review
18. Michael Connelly on Reassuring the Reader
"I also think [crime writing] is a sociological phenomenon. The world has become more confusing. It has also become more dangerous. These books tend to follow a standard in which justice prevails. This is reassuring."
Michael Connelly, House of Crime and Mystery
19. Patricia Cornwell on Fact and Fiction
"My interest has been reporting on crime and, in a way, I have never stopped doing that."
Patricia Cornwell, Crimefest
20. Louise Penney on Placing Bodies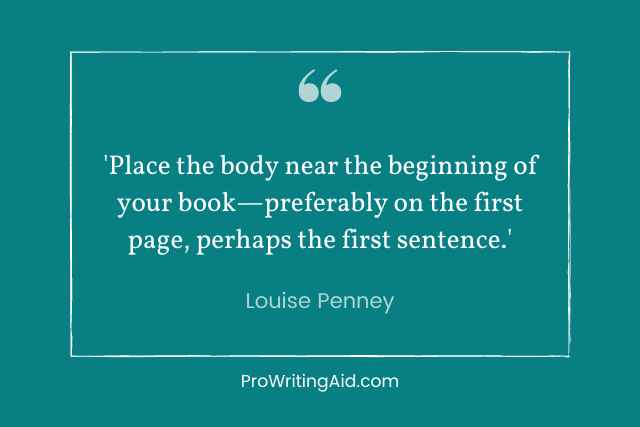 ---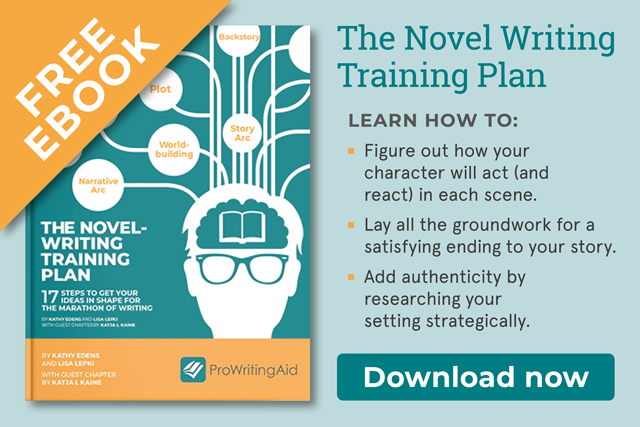 This guide helps you work out your narrative arc, plan out your key plot points, flesh out your characters, and begin to build your world.