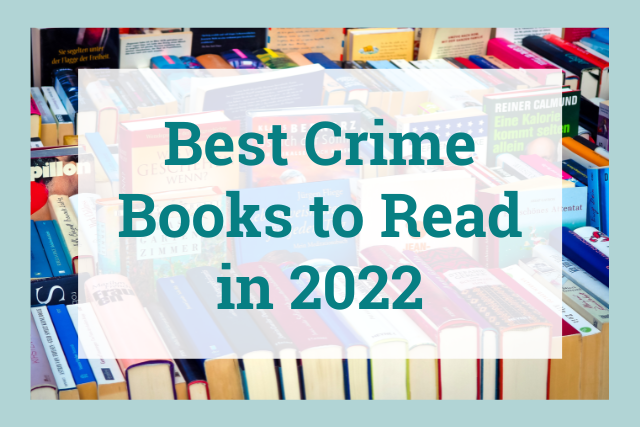 Today, we are looking at some of the best crime books ever written.
The crime fiction genre might be underrated by some, but the lure of a crime novel about a sadistic murderer, a serial killer, or terrifying villains can prove an irresistible thrill.
Dive into the world of crime writing with 30 of the best crime books (in no particular order).
Mystery and Crime Thrillers
1. Memory Man by David Baldacci
Amos Decker had a tragic accident that left him with a life-changing injury—he can never forget anything. This becomes a curse when he comes home from a stakeout to find his wife, daughter, and brother-in-law brutally murdered.
Amos' life falls apart and he leaves the local police force. But, years later, a man confesses to the murders. Whilst this is happening, an even bigger tragedy occurs at the local school.
Coincidences don't happen in the police, so how are the murders connected? Decker enters the police force once last time to find justice for his family.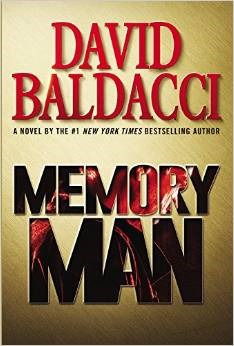 2. The Bat by Jo Nesbo
Inspector Harry Hole is meant to stay out of trouble. This admirable resolution goes out the window when he finds himself embroiled in a murder case.
A young Norwegian celebrity has been murdered. Alongside the lead detective, Harry discovers that this case is one in a string of unsolved murders that go back years.
They have a psychopath on their hands who is beginning to turn on the investigators.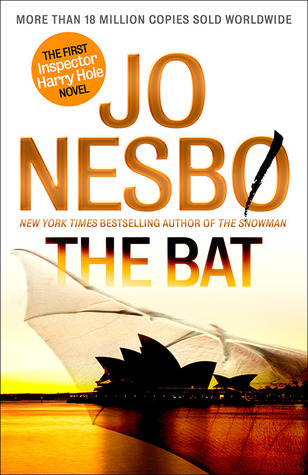 3. Silent Screams by Angela Marsens
Five people share a dark secret, one that involves a child's grave. Years later, a headmistress is found strangled, which is only the first in a string of murders.
When D.I. Kim Stone discovers human remains in the ground of a former children's home, she realises that she is no longer dealing with a single murder. She is looking at a killing spree.
Kim needs to confront her own past and solve this case before it is too late.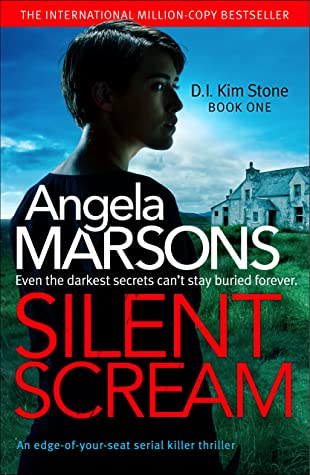 4. Gorky Park by Martin Cruz Smith
A triple murder in a Moscow amusement center reveals a gruesome sight: three corpses frozen in the snow with faces and fingers missing.
Chief Homicide Detective Arkady Renko must identify the victims and uncover the truth, and to do so he must take on the KGB, FBI, and New York City police.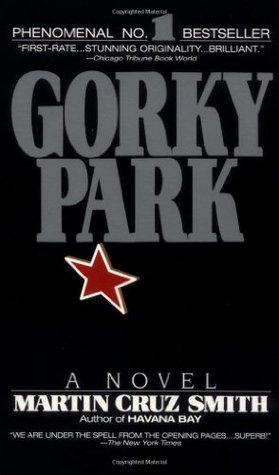 5. Mystic River by Dennis Lehane
Twenty-five years ago, a terrible incident occurred which pulled three friends apart. Now, Sean is a homicide detective, Jimmy is an ex-con who owns a corner store, and Dave is trying to hold his marriage together and keep his demons at bay.
When Jimmy's daughter is murdered, Dave comes home covered in blood, and Sean becomes the lead investigator. The three men's lives slowly unravel as they attempt to solve the murder case.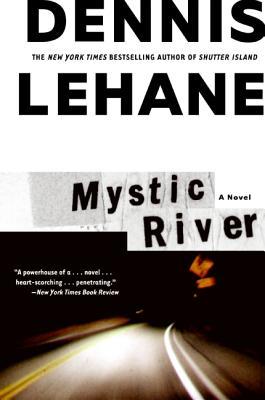 6. Postmortem by Patricia Cornwell
The first in the Kay Scarpetta series, Postmortem follows a human monster who leaves a trail of gruesome stranglings around Richmond, Virginia.
Medical examiner Kay Scarpetta uses the latest in forensic research to unmask the monster. But the investigation is being sabotaged from within because someone wants Kay dead.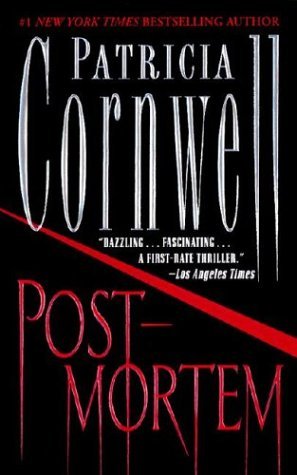 7. The Girl with the Dragon Tattoo by Stieg Larsson
Harriet Vanger, a young woman from a wealthy Swedish family, disappears under mysterious circumstances. Forty years later, her uncle hires Michael Blomkvist and Lisbeth Salander to uncover the truth of what happened.
Blomkvist, a crusading journalist, and Salander, a 24-year-old tattooed and pierced hacker genius, discover a line of iniquity running through the Vanger family and astonishing corruption in Swedish industrialism.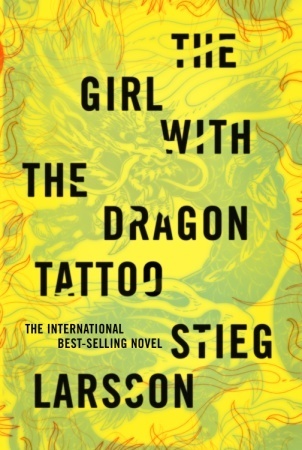 8. Killing Floor by Lee Child
Jack Reacher is unpredictable. One day he decides to jump off his bus and walk 14 miles into Margrave, Georgia. He will regret it.
He is the the only stranger in a close-knit town when a murder occurs. Naturally he is the prime suspect, but he didn't do it. He hasn't murdered anyone for at least a year, he thinks. But how will he persuade everyone that he is innocent?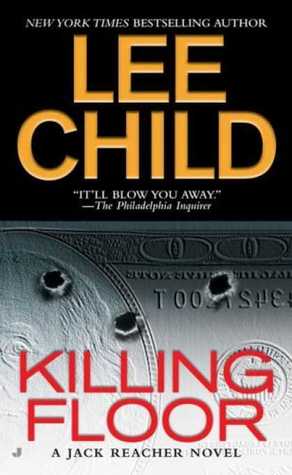 9. The Shadow of the Wind by Carlos Ruiz Zafón
Set in Barcelona in 1945, a young boy Daniel is introduced to the secret Cemetery of Forgotten Books, a library tended by Barcelona's guild of rare-book dealers who care for forgotten books until someone will care about them again.
Daniel chooses one, The Shadow of the Wind by Julian Carax, which opens a door into one of Barcelona's darkest secrets, including murder, magic, madness, and doomed love.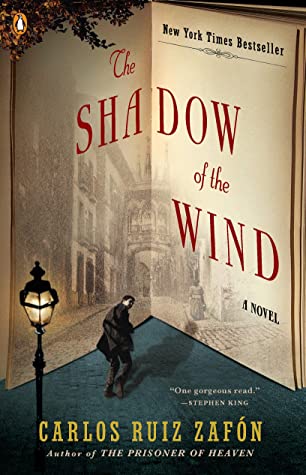 10. Big Little Lies by Liane Moriarty
Celeste is perfect. Madeline is a whirlwind who remembers everything and forgives no-one. Jane is a normal mother with a big secret.
The three women become good friends, but then an incident involving their children puts their friendship to the biggest test possible.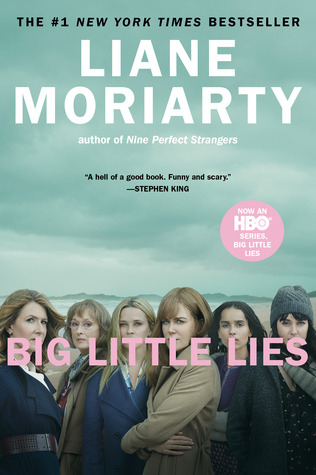 11. The Spy Who Came in from the Cold by John le Carré
Le Carré uses his years in British Intelligence to create a novel of international espionage surrounding a British agent who longs to retire, but undertakes one final assignment.
He hopes to come in from the cold for good, but is sent instead to topple East German Intelligence and bring down its head.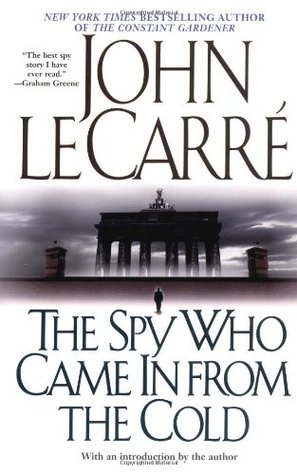 Legal Thrillers
12. The Defense by Steve Cavanagh
In a courtroom, the truth doesn't matter. What matters is what the prosecution can prove, and Eddie Flynn always made sure they couldn't prove anything.
Eddie had been retired until Olek Volchek, the infamous head of the Russian mafia in New York, forced him to return to the courtroom by strapping a bomb to him and kidnapping his daughter.
Now Eddie must win this trial murder trial against Olek, because if he doesn't he will lose everything.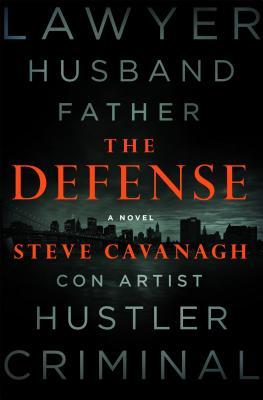 13. A Time to Kill by John Grisham
A Time to Kill is a disturbing and riveting story of retribution and justice. A 10-year-old black girl is brutally raped by two drunken white men, and her father takes justice into his own hands with an assault rifle.
The rest of the story is a racially charged courtroom drama that explores racial violence, uncertain justice, and when or if there is a time to kill.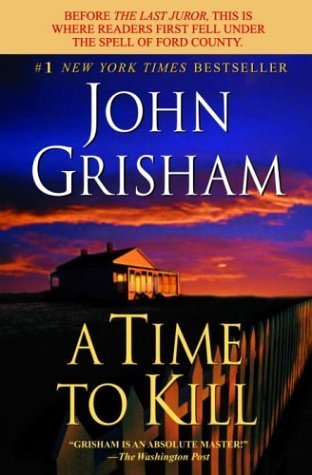 ---
How to Write a Crime Novel
All of these crime novels have one thing in common—they keep you gripped. The writing keeps you turning pages as you try to figure out whodunnit or wait for the villain to meet justice.
The vehicle for a great plot is great writing, but it's not always easy to work out why writing is good.
It goes beyond spelling and grammar. Think about the books you haven't enjoyed.
If you look closely, they were probably difficult to read, stuffed with vague or overly complex language, sticky sentences, pacing issues, and a host of other errors that can make a reader give up on a book.
ProWritingAid's 25 writing reports cover every area you need to focus on to connect with your readers. You'll receive scores for each report, helping you work out where to focus your time.
Once you're ready to edit, ProWritingAid's in-text suggestions will help you make quick changes with big impacts. You can even compare your writing to authors in your genre on key areas of your writing, such as dialogue tags, sentence lengths, and more: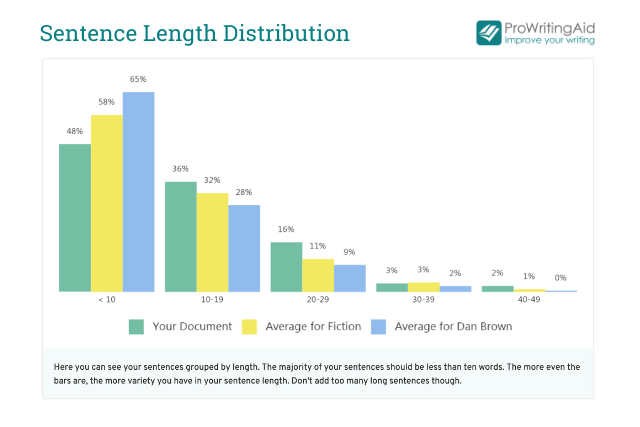 From actionable reports and real-time editing progress tracking to author comparisons and detailed writing guides, ProWritingAid keeps everything you need to remember about good writing in one place.
If you're looking for an editing tool built for writers like you, you've found it.
Now, back to the list.
---
Psychological Thrillers
14. The Silent Patient by Alex Michaelides
Alicia Berenson is a famous painter married to a fashion photographer, Gabriel. One evening, Alicia shoots her husband in the face and then never speaks again.
She is hidden away at the Grove and becomes known as the "silent patient," while her art becomes more popular and expensive than ever.
A criminal psychotherapist learns about the situation and makes it his mission to unravel why Alicia, a seemingly normal woman, brutally murdered her husband.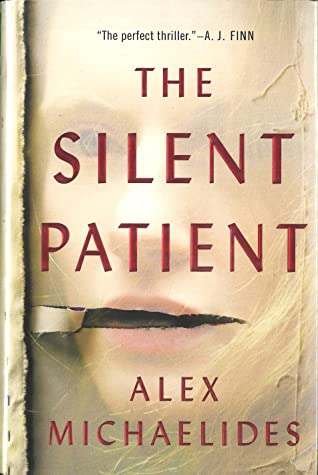 15. Impostor by L.J. Ross
Doctor Alexander Gregory is talented at discovering what lies in the darkest corners of minds. With his talent, he cannot help but find himself in the middle of a murder investigation.
A killer is loose in Ireland and Gregory cannot ignore the call for help, despite having promised he would live a quiet life.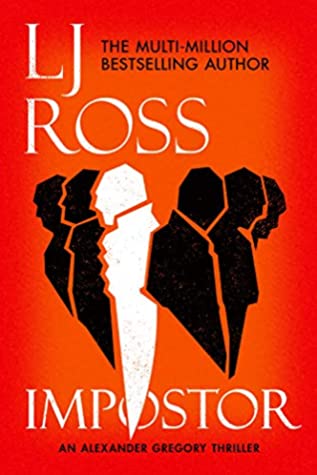 16. The Girl on the Train by Paula Hawkins
Every morning, Rachel catches the same train and sees the same people. She feels as though she knows them well, even though she has never met them.
One morning, everything changes. She sees something she shouldn't but that she can't ignore. Now Rachel has a chance to become part of the lives of the people she used to see every day.
She is so much more than just a girl on the train.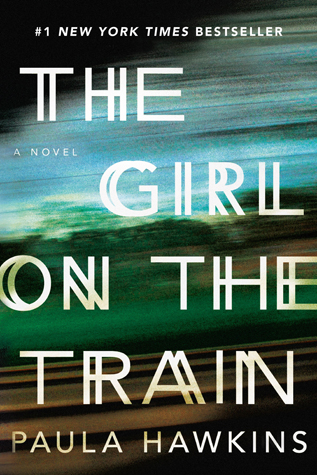 17. The Bone Collector by Jeffrey Deaver
Lincoln Rhyme was one of the best criminologists before an accident left him physically and emotionally broken. But now he is in a battle with a terrifying serial killer, trying to catch him before he strikes again.
Alongside Amelia Sachs, Rhyme must delve into New York City's past and look into the mind of a madman who is determined to strip his life to the bone.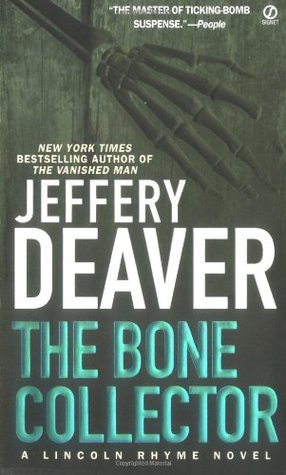 18. Eeny Meeny by M.J. Arlidge
This psychological thriller asks the question "Would you rather lose your life or your morals?"
Innocent people are being forced to make this terrible choice, kill or be killed. It is the most twisted string of crimes that Detective Inspector Helen Grace has ever seen.
She is forced to fight her own demons and sift through these gruesome murders to find the serial killer, before everything finally begins to make sense.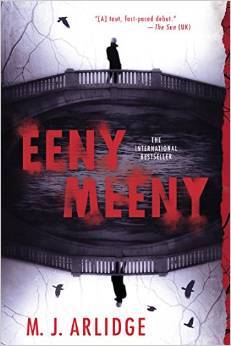 19. Red Dragon by Thomas Harris
The first in the Hannibal Lecter series, Red Dragon introduces Will Graham, the greatest FBI profiler, who still has physical and mental scars from capturing Hannibal Lecter, which threw him into early retirement.
He comes out of retirement to help the FBI find The Tooth Fairy serial killer and ends up turning to Hannibal Lecter for help.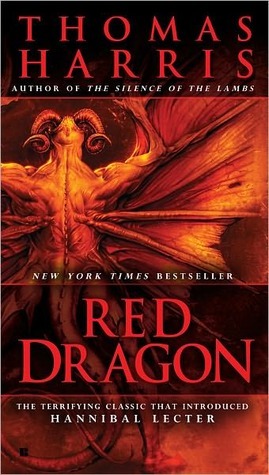 20. Gone Girl by Gillian Flynn
On Nick and Amy Dunne's fifth wedding anniversary, Amy, the beautiful perfect wife, disappears.
Nick, who is husband-of-the-year material, is suddenly evasive. But as we get further into the machinations behind Amy's disappearance, the plot thickens.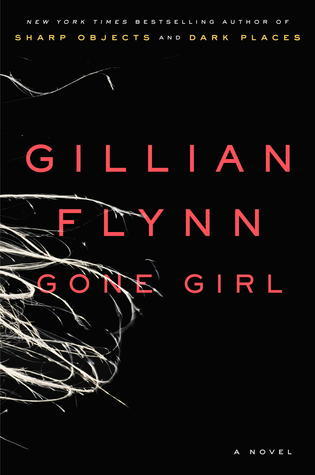 Cozy Mysteries
21. The Man Who Died Twice by Richard Osman
Elizabeth, a founding member of the Thursday Murder Club, receives a letter from an old colleague asking for help.
His story involves stolen diamonds, a violent mobster, and a genuine threat to his life. Elizabeth enlists fellow club members Joyce, Ibrahim, and Ron in her hunt for the diamonds and the murderer.
Can they get to him before he gets them?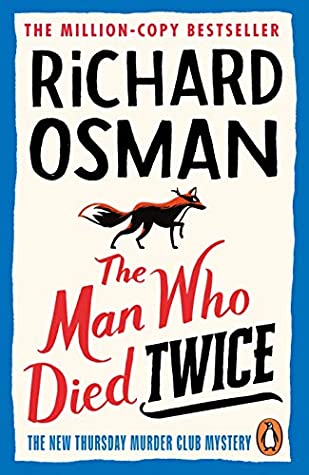 22. Murder on the Orient Express by Agatha Christie
How can you have a best crime book list without Agatha Christie?
Just after midnight, a snowdrift stops the Orient Express. The train full of wealthy passengers and Hercule Poirot is thrown into panic when millionaire Samuel Edward Ratchett is found murdered in his compartment. He has been stabbed 12 times and the murderer is still on the train.
One of the best suspense books ever that keeps you on the edge of your seat until the very last page.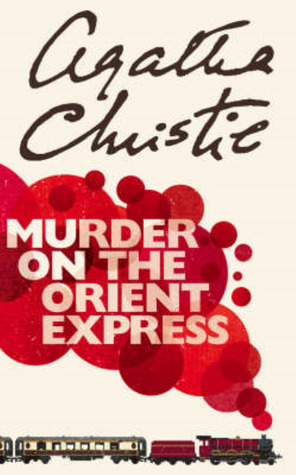 23. The No. 1 Ladies Detective Agency by Alexander McCall Smith
This is the first novel featuring Precious Ramotswe, Botswana's no.1 female detective. She is hired to find a missing husband, uncover a con-man, and follow a wayward daughter before a truly upsetting case comes along.
An eleven-year-old boy has gone missing, and the locals believe that he has been taken by witch doctors. The case sends her into some unusual situations and just a bit of danger.
Classic Crime and Mystery
24. The Godfather by Mario Puzo
The Corleones are the first family of the American mafia, and The Godfather details their powerful legacy of tradition, blood, and honor.
Allegiance to the family as well as greed and power fuel every decision made. An epic story of crime and betrayal, this book uncovers the underbelly of the mafia's violent subculture and places the reader right in the middle.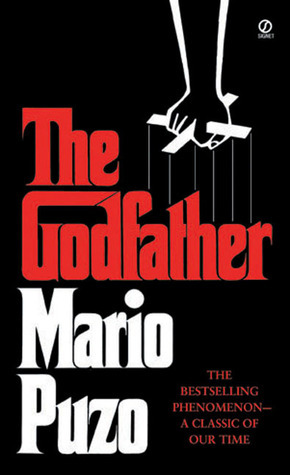 25. A Study in Scarlet by Arthur Conan Doyle
After suffering through the war in Afghanistan, Dr John Watson finds himself living with the strange and enigmatic Sherlock Holmes.
A gruesome murder in south-east London disrupts their quiet life. Watson doesn't know what to do, but private investigator Holmes relishes the challenge. This is the beginning of the two men's long and famous partnership.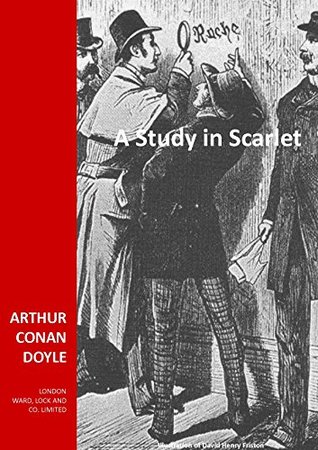 26. And Then There Were None by Agatha Christie
Summoned to a private island off the coast of Devon, ten curious strangers gather at the request of an eccentric millionaire not one of them knows.
One by one, they are all found dead. The murder is hiding in plain sight, but who is it?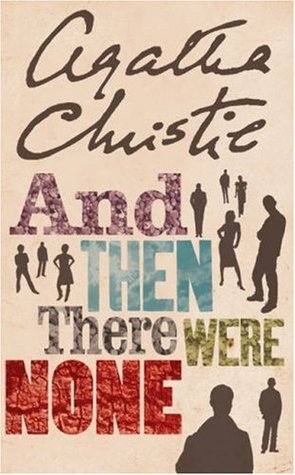 27. Rebecca by Daphne du Maurier
Maxim de Winter, a dashing widower, sweeps a young lady's maid off her feet and takes her home to his massive country estate. It is there she realizes just how much a part his late wife still plays in life at the estate.
She is a lingering evil that threatens to destroy the couple's new marriage from beyond the grave.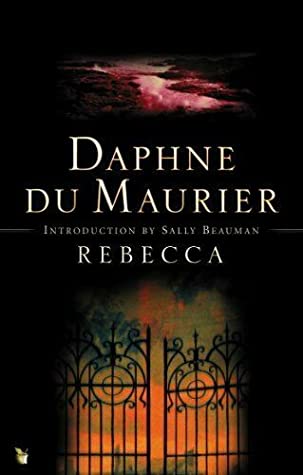 28. The Big Sleep by Raymond Chandler
The first in the Philip Marlowe series, The Big Sleep introduces Marlowe, a private eye and an educated, heroic, streetwise, rugged individualist that epitomizes the hard-boiled detective.
Marlowe is hired by General Sternwood to deal with the blackmailer of his young daughter Carmen. This is just the tip of the iceberg uncovered by Marlowe's investigation.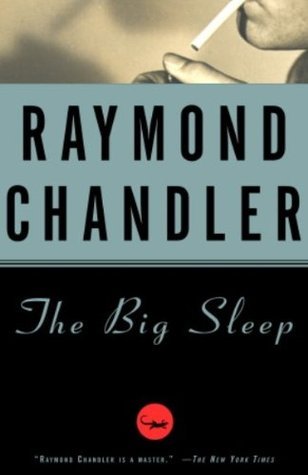 29. The Name of the Rose by Umberto Eco
Brother William is brought in to investigate the monks of a wealthy Italian abbey suspected of heresy.
Seven bizarre deaths occur, and Brother William turns his sights to a murder investigation. He collects evidence, deciphers secret symbols and coded manuscripts, and finds out that "the most interesting things happen at night."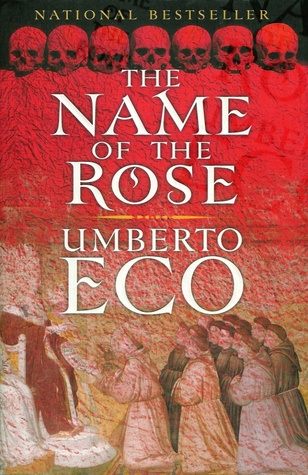 30. The Woman in White by Wilkie Collins
Walter Hartright stumbles upon a mysterious woman dressed all in white on a moonlit London road and becomes embroiled in the sinister machinations of Sir Percival Glyde and his "charming" friend Count Fosco.
The Woman in White asks questions of what are identity and insanity as it plays along the corridors of English country homes and the madhouse.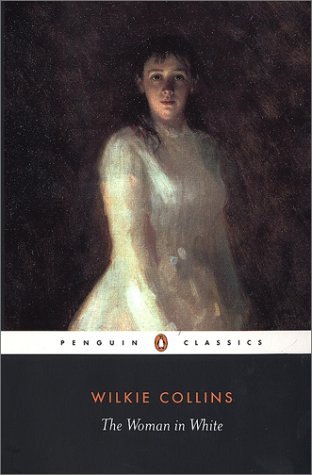 Let us know your favorite crime stories that didn't make the list in the comments below.
---
Writing crime? Join us for Crime Writers' Week: June 20 - 23, 2022
Unlock the secrets for writing, editing, and publishing a crime story at this weeklong free online summit. Connect with thousands of other crime writers while learning how to develop, write, edit, and publish a show-stopping crime novel.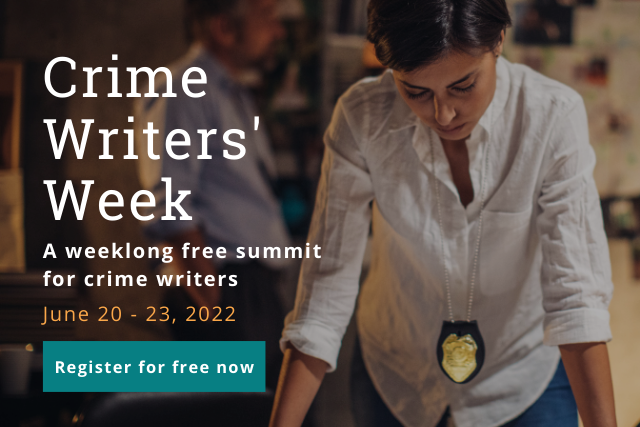 ---