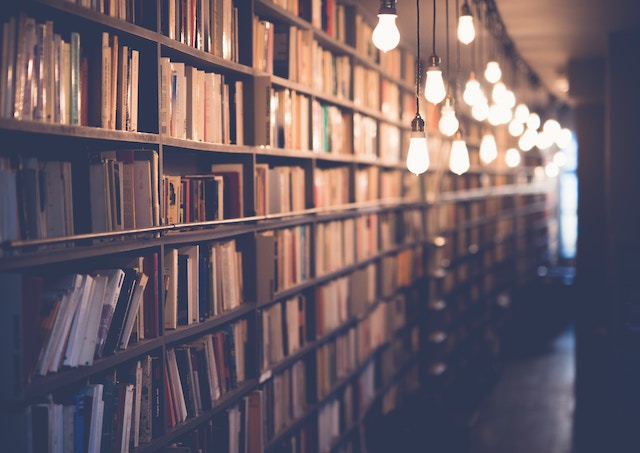 Have you ever read a biography that was gripping enough to keep you turning pages long after you should've been asleep? If not, then maybe you're not reading the right books.
We culled the best of the best from over a half dozen sources, and still can't capture all the great biographies worth reading.
Here, in no particular order, are the best biographies that read as good as, if not better than, fiction.
The List
1. Unbroken: A World War II Story of Survival, Resilience and Redemption by Laura Hillenbrand
At once devastating and uplifting, Unbroken is the story of Louis Zamperini, from his incorrigible boyhood actions to the sport that turned him around and led him to the Olympics.
But then WWII came calling, changing Louis and testing his endurance and ingenuity. The story comes full circle when, decades later, Zamperini returns to Japan, not as a POW, but as an honored guest at the Olympics.
2. The Immortal Life of Henrietta Lacks by Rebecca Skloot
Henrietta herself didn't lead a glamorous life, but her cells, taken without her knowledge, have led to such ground-breaking accomplishments as the polio vaccine.
These cells, known as HeLa, are one of the most important tools in medicine and have been bought and sold by the billions. They are still alive today, over sixty years after Henrietta's death.
3. Midnight in the Garden of Good and Evil by John Berendt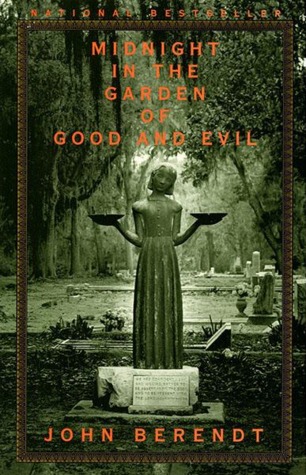 Fiction couldn't be as suspenseful and seductive as this real story about a death in one of Savannah's grandest mansions in 1981. Was it murder or self-defense?
Peeling the curtain back on well-bred society ladies, gigolos, and a Southern belle who epitomizes "the soul of pampered self-absorption," this book has everything from drag queens to a voodoo priestess. You can't make this stuff up.
4. Into the Wild by Jon Krakauer
Imagine a young, well-to-do man who gave away all his money, abandoned his car and most of his possessions, then hitchhiked to Alaska and disappeared into the wilderness.
Four months later, hunters found his decomposed remains. This book tells the story of Christopher Johnson McCandless and his death in the wild.
5. Martin Heidegger: Between Good and Evil by Rüdiger Safranski
Heidegger, a great philosopher without whom there would be no Sartre or Foucault, also had many failures and flaws.
He made a pact with the devil, Adolf Hitler, and teetered between good and evil, brilliance and blindness. This book chronicles his ideas and his personal commitments and betrayals.
6. Steve Jobs by Walter Isaacson
Based on over forty interviews with Jobs and hundreds with family, friends, colleagues, competitors, and adversaries, Walter Isaacson's biography reads like a roller coaster ride.
This is the unvarnished truth: Jobs cooperated, but had no control over what Isaacson wrote or even the right to read it before publication. Nothing was off-limits.
7. John Adams by David McCullough
John Adams was not just one of the founding fathers; he was a brilliant, fiercely independent, and always honest patriot totally committed to the American Revolution. McCullough intertwines politics, war, and social issues with love, religious faith, virtue, ambition, and betrayal to create one book you can't put down.
8. Savage Beauty by Nancy Milford
Edna St. Vincent Millay was the first woman to win the Pulitzer Prize. She lived a flamboyant life in the Jazz Age alongside other literary heroes like F. Scott Fitzgerald.
Milford goes underneath the dazzling performance Edna puts on for the crowds and uncovers a rich and deep family connection between the three Millay sisters and their mother. One reviewer described it as a little bit Little Women with a touch of Mommy Dearest.
9. The Professor and the Madman by Simon Winchester
The creation of the Oxford English Dictionary was a thoroughly ambitious project that collected definitions from around the world.
There was one man, Dr. W. C. Minor, who contributed over 10,000, but the overseeing committee was stunned when they tracked him down to honor him. Dr. Minor, an American Civil War veteran, was an inmate at an asylum for the criminally insane.
10. A Beautiful Mind by Sylvia Nasar
Another vivid story about a brilliant man teetering between genius and madness, this book reads like a suspense novel but is the true story of John Nash, a mathematical genius who slipped into madness.
Thanks to the support and loyalty of Nash's admirers, he eventually won a Nobel Prize for triggering the game theory revolution.
11. Will in the World by Stephen Greenblatt
An interesting insight into how a young man from a small provincial town moves to London in the 1500s and becomes the greatest playwright of all time.
Showing Shakespeare as an acutely sensitive and talented boy, Greenblatt helps you see, hear, and feel how he became the world-renowned playwright against the rich backdrop of Elizabethan life.
12. Barracoon by Zora Neale Hurston
Author of Their Eyes Were Watching God, Hurston tells the gripping and horrifying story of one of the last-known survivors of the Atlantic slave trade.
This is the story of Cudjo Lewis, abducted from Africa and put on the last "Black Cargo" ship to arrive in the United States. Lewis was captured and put in bondage fifty years after the Atlantic slave trade was outlawed in the United States.
13. The Man Who Knew Infinity by Robert Kanigel
In 1913, a young unschooled Indian clerk wrote a letter to G. H. Hardy, a pre-eminent English mathematician, with several ideas about numbers.
Hardy realized the boy's genius and arranged for Srinivasa Ramanujan to come to England. From the temples and slums of Madras to the courts and chapels of Cambridge University, the story of their journey together is inspiring and magical.
14. Frida: A Biography of Frida Kahlo by Hayden Herrera
Mexican painter Frida Kahlo was a woman of extreme magnetism and originality thanks to her childhood experiences near Mexico City during the Mexican Revolution.
From a devastating accident that left her crippled and unable to bear children to her tempestuous marriage and intermittent love affairs, this is an extraordinary story of a 20th century woman who has become a legend.
15. Hidden Figures: The American Dream and the Untold Story of the Black Women Mathematicians Who Helped Win the Space Race by Margot Lee Shetterly
During the Civil Rights Movement, no one knew the story of NASA's African-American female mathematicians and their role in the space program.
Before Neil Armstrong walked on the moon, this group, called the "Human Computers," calculated the flight paths that would lead to historic achievements.
16. John Brown by W.E.B. Du Bois
A groundbreaking political biography, John Brown moved Du Bois from his comfortable life as an academic to a lifelong career in social activism.
John Brown was the first Caucasian man willing to die for the rights of black people. The narrative Du Bois presents is compelling and one that is rarely presented in our history books.
17. Enrique's Journey: The Story of a Boy's Dangerous Odyssey to Reunite With His Mother by Sonia Nazario
Award-winning journalist Nazario tells the vivid and engaging story of a Honduran boy's unforgettable odyssey to reach his mother in the United States.
He has no money and only a slip of paper with his mother's US telephone number. Enrique makes the hard and dangerous journey from Mexico the only way he knows how—clinging to the sides and tops of freight trains.
18. Genghis Khan and the Making of the Modern World by Jack Weatherford
In an interesting twist to the usual depiction of bloodthirsty pillagers, Weatherford shows how Genghis Khan introduced many progressive advancements to the societies he conquered.
Khan abolished torture, brought universal religious freedom, and destroyed feudal systems wherever he went. This is an engaging story of how he helped form the Mongol empire.
19. Boyd: The Fighter Pilot Who Changed the Art of War by Robert Coram
Boyd was a world-class fighter pilot whose machinations changed warfare and strategy not only in the air but on the ground and at sea.
He is the founder of our modern concept of maneuver warfare, and his way of analyzing and solving problems is used today in corporate boardrooms.
20. Eleanor Roosevelt by Blanche Wiesen Cook
Most first ladies didn't do much beyond party planning, but Eleanor Roosevelt wanted to get things done.
Cook brings Roosevelt to life and shines a light on her political and social acumen in turning a meaningless position into one of power to influence and make change.
Final Thoughts
We didn't want to stop here; there are so many more you should read. Let's get a comprehensive list going in the comments below. What other unforgettable biographies did we miss?
---