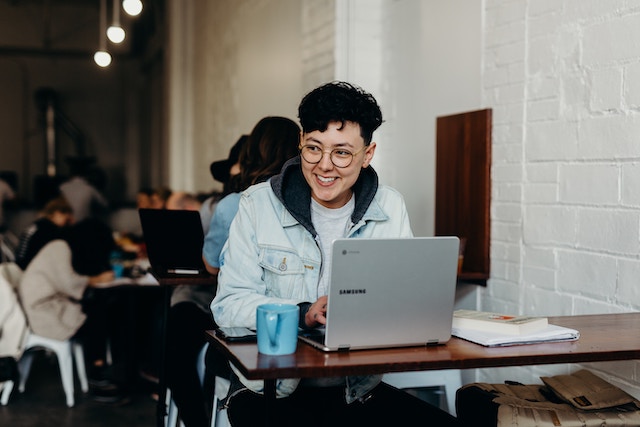 In the sea of professional writers, we all just want to get our voice heard and share our valuable thoughts to the world. Standing out among many writers on Medium is undoubtedly a difficult task.
If you have been publishing for quite some time on Medium but you can't seem to hit the chord and evoke readers' interest, don't give up! Sometimes we all need a little push. These 10 tips and tricks can help your content find the attention it deserves.
The Tips
1. Provide Useful Information
Show readers that you can deliver value.
People read blog posts because they want to learn something. So teach them. How-tos, guides, and checklists are practical. If you write them well, they will perform well.
When you are writing articles such as these, pay extra attention to how you format them. Make sure that the content is clearly written and use bullet points, numbers, and headings to separate and distinguish every step.
2. Find Your Passion
Readers will notice if you write something just for the sake of publishing a post. Avoid writing content about a topic you are not invested in. Don't write about a certain subject just because it's a hot topic and you feel it will get you noticed. It won't.
If you want your writing to stand out you need to write from the heart. Write about things you are passionate about. About things that move you. The audience can recognize when someone truly believes in what they are writing about and that is what will make your content appealing and worth their attention.
3. Keep it Short and Sweet
The Medium team has found that stories of 400 words and up have generally been the most popular. That is enough to provide information and you won't risk boring readers with too many details. In the beginning, it can be easier to express your unique voice with shorter posts.
Medium's data team also found that seven-minute posts capture the most total reading time on average. This fact provides you with a different kind of value comparing to the article length because if you use incomprehensive words and if your sentences aren't clear and direct, readers will need more time to grasp the post.
4. Pay Attention to Timing
It is not just what you publish that matters, but when you publish it.
Try to publish on Saturday morning if you want to increase your chances of getting noticed. That is the time when most people sit back, relax, and are searching for something interesting to read. You will notice that by publishing on Saturday morning you can even make it to the Medium Top 20 on some weekends with only a few recommendations.
5. Use the Highlight Feature
The highlight feature is a great way to draw readers' attention to a particular sentence or a section of your story. If you read any post with a highlighted section you will see how that part will instantly get stuck in your mind and make an impact on you.
6. Make Notes Public
Readers engage more with content if they see others have expressed interest in it already. That is why you should make notes public and track all comments. If you are a newbie, ask your friends to make a comment just to prove that other readers have already engaged.
7. Use Pictures
Today's society is very focused on aesthetics and visuals. Consider that when writing. Use images to complete your content and to help readers envision your story. There are many free image websites which you can use such as FreeImages, Pexels, and Unsplash. This is especially effective if you are writing a guide or if you find valuable images which can back up your claims.
Take a look at Luke Joliat's article "Do we still need JavaScript frameworks?" if you need some inspiration.
8. Apply for Publications
Many Medium writers create valuable content and promote it, yet still earn few views. If you have a similar problem you should find a publication to contribute to.
Depending on what you write about, target your writing for a specific audience and then look for publications that cater to that audience. After you have been accepted, add your Medium profile to the relevant publication and proceed.
9. Publish Regularly
You can't expect to grow an audience if you don't publish consistently. Sometimes it's difficult to find inspiration for high-quality content, but you should at least give it a try. Your persistence will show the intensity of your passion and if you publish great content on a regular basis your chances to gain followers will drastically increase.
10. Focus on Quality
Lastly, you need to be aware that you need to do the work if you want to see the results. That means you need to focus your energy on providing high-quality content.
Do the research, use ProWritingAid to thoroughly self-edit, make corrections, focus on every single part of your article until you feel completely satisfied with what you have produced. Don't write just to publish something. Quality will be recognized and you need to deliver it.
Over to You
Now that we have covered all the important tips, it's up to you to put them to use. Growing an audience on Medium can be challenging, but if you use these pieces of advice wisely and commit to creating exceptional content, the attention will come.