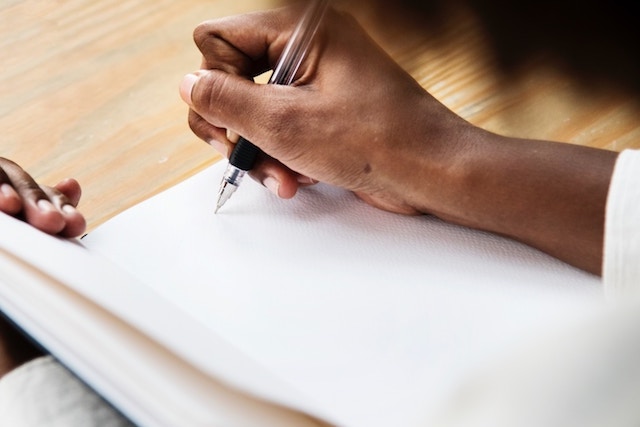 One of the most under-acknowledged factions of amazing writers is black women. And it's one of the hardest lists to compile because there are so many exceptional black women writers. We didn't want to restrict the list to novelists, so this is a compilation of both fiction and non-fiction by the best voices.
Here are the top 25 best books written by black women in no particular order.
The List
Anything by Toni Morrison is a great read. This book, however, is the best place to start. Each day, Pecola Breedlove prays for blonde hair and blue eyes because she doesn't see the value in her ebony skin and curly hair. Morrison questions what we perceive as "beauty" and how we construct our interpretation of "ugly."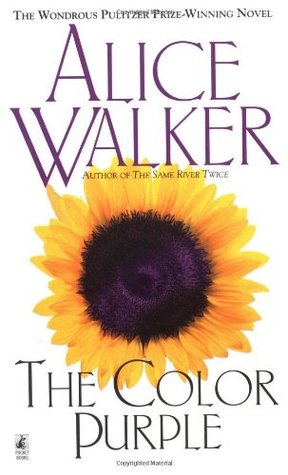 Definitely read the book before you watch the movie. Celie is born into poverty and segregation in the deep American South. Raped, separated from her beloved sister, and locked in a loveless marriage, Celie meets the glamorous Shug Avery who shows Celie what it means to take charge of her own destiny.
Janie Crawford is fair with long legs, but she's also incredibly articulate and independent, which is a hard line to toe for a black woman in the 1930s. She sets out to be her own person and while searching for herself, ends up in three marriages and on a journey back to her roots.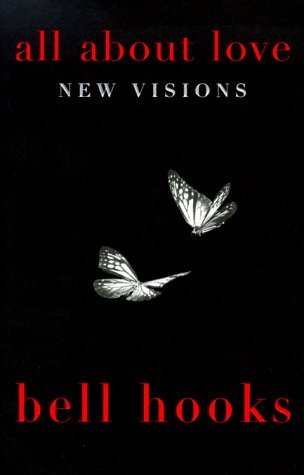 This is a book of essays that takes a critical look at love in all its facets: sex, desire, romantic love, and self-love. bell hooks is an activist and an amazing writer who explores what it means to love and how we express it. She looks at clichés and society to try to understand this complex emotion.
This list wouldn't be complete without something by Maya Angelou. Whether you read this in high school or stumbled upon it later in life, reread it when you get a chance. Maya Angelou explores her life from childhood to womanhood and looks at how she endures racism, sexual assault, and more.
6. Kindred by Octavia E. Butler
Butler is deservedly in this list as the first black woman to write a science fiction novel. Part slave memoir, part historical fiction, and part fantasy novel, Kindred goes deep into the tale of an African-American woman who is wrenched several times back in time to antebellum Maryland where she must continuously save the life of a white boy who eventually fathers her own great-grandmother.
Two unlikely friends, Archie Jones and Samad Iqbal, survive WWII. Their families become agents of change in England. Archie's second marriage to Clara Bowden, a beautiful Jamaican half his age, results in a girl, Irie. Samad's later arranged marriage produces twins who confound everything he knows and understands. White Teeth looks at the cultural hodgepodge of modern life, expectations, and more.
Davis takes a deep look of the US women's movement from the abolitionist days to the present. Her book explores how the movement doesn't represent everyone—in fact, it's hampered by the racism and classism of its leaders. A must-read for middle class white feminists who struggle with intersectionality.
9. Beloved by Toni Morrison
It was impossible not to include this Pulitzer Prize-winning novel. A former slave, Sethe tries to kill her children to save them from a life of slavery. Her sons and older daughter survive, but her baby Beloved dies. The family flees to safety but is haunted by the spirit of Beloved. Sethe is forced to confront her repressed trauma and her past life.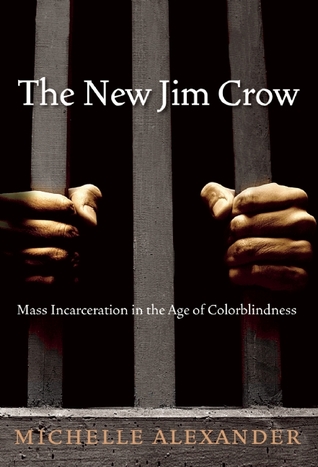 Jim Crow laws in the nineteenth and twentieth century United States marginalized black Americans who were trying to establish businesses, careers, families, and lives. Despite the Civil Rights Movement leading to a series of anti-discrimination rulings, Michelle Alexander shows us how Jim Crow is still affecting black lives in America.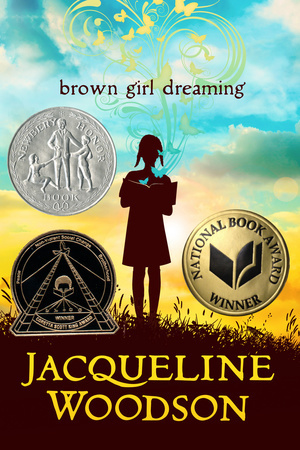 This YA book of poems was inspired by Woodson's own coming-of-age during the Civil Rights Movement and the Black Power Movement. She shares in verse what it was like growing up in the 1960s and 1970s with the remnants of Jim Crow and her growing awareness of what it means to grow up African American.
The title comes from a Langston Hughes' poem "Harlem" where he warns that a dream unrealized could "dry up/like a raisin in the sun." This drama shows the hopes and aspirations of a working class black family living on the south side of Chicago. When it opened on Broadway, it changed American theater.
Set during Hurricane Katrina, Salvage the Bones follows Esch and her three brothers as they try to prepare for the devastation sure to come. Motherless and with an absent, hard-drinking father, the children make sacrifices for, protect, and nurture each other as best they can.
14. Americanah by Chimamanda Ngozi Adichie
Two young and in love Nigerians leave their military-ruled country for the West. Ifemelu heads for America where she is forced to understand what it means to be black, and Obinze can't join her because post-9/11 America is closed to him. Fifteen years later, they reunite in newly democratic Nigeria.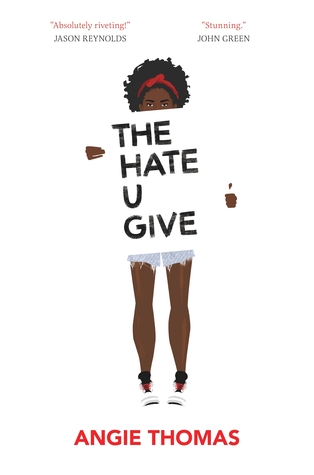 Sixteen-year-old Starr is balancing between two disparate worlds: the poor neighborhood she lives in and the upper class, fancy prep school she attends. She thinks she has everything figured out until her childhood best friend Khalil is shot dead in front of her by a police officer. Khalil was unarmed.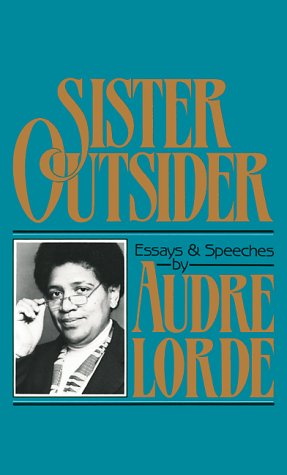 An anthology of 15 essays and speeches written by lesbian feminist writer and poet Audre Lorde, this powerful book explores the way women lose when confronted by the erotic, the spiritual, and the political in their work. It also explains how US feminism failed by ignoring the voices of black, queer, and poor women.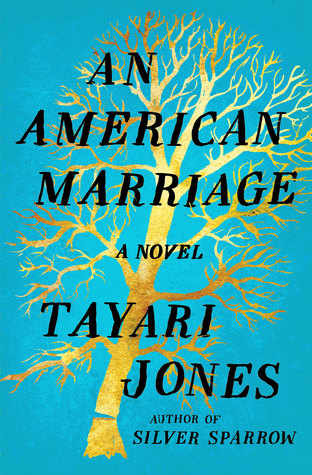 Newlyweds Celeste and Roy are living the American Dream. They have plans, goals, and dreams that are brutally crushed when Roy is convicted of a rape he didn't commit. This powerful novel explores how being black and incarcerated for a crime you didn't commit affects a marriage and so many lives.
In the 1950s in Bakersfield, Georgia, a young girl is chosen to attend the nearby white high school as part of the first integrated class. She has a chance to change her life, but will her mother, who believes the girl's dark skin is the ugliest of her ten children, allow her this chance?
Four African American women lean on their friendship with each other while "waiting to exhale," or waiting for a man who will take their breath away. While men, careers, and families take each in a different direction, their friendship remains their strongest bond.
An epic tale of the struggle to establish an independent republic in Nigeria in the 1960s, this amazing novel follows three characters who are swept up in the quest and the violence and turbulence that follows. As the three must run for their lives, their ideas are tested, as is their loyalty to each other.
21. Sugar by Bernice L. McFadden
Sugar comes to Bigelow, Arkansas, to leave her past behind and moves in next to Pearl, a grieving mother. The unlikely friendship between the two transforms not only their lives but the life of an entire town. Sugar leads you through loss and suffering to forgiveness, understanding, and grace.
22. Caucasia by Danzy Senna
Two daughters of a black father and white mother are incredibly close but couldn't look more different. One appears white while the other is dark enough to fit in with the other kids at their Afro-centric school. When their parents split apart, the sisters are separated. Caucasia is not just a coming-of-age story but a powerful look at identity and race in America.
23. Cane River by Lalita Tademy
Cane River follows four generations of strong, determined black women whose lives begin in slavery and who struggle against injustice during the Civil War, Jim Crow, and the Civil Rights Movement. The story paints a vivid and remarkable picture of rural Louisiana and one family's resilient spirit.
Velma Henry has fallen on hard times. She's always been a fighter but is exhausted by political struggles and goes to recover in the Southwest Community Infirmary. There she meets Minnie Ransom, a spinster who becomes her spirit guide to help her heal, both inside and out.
25. Wench by Dolen Perkins-Valdez
Set before the Civil War, Tawawa House is a resort where white plantation owners can bring their enslaved black mistresses. Three women become friends over the years, but things change when one woman talks about running away. As a fire at the resort leads to several tragedies, the women learn that triumph and dehumanization are inseparable and that love exists, even in the most brutal circumstances.
Final Thoughts
A lot of these women writers have several novels that are all just as delicious to read as the ones cited here. But if you start with these, you'll naturally gravitate towards other works by these amazing writers. Since we couldn't list them all, let us know in the comments below your favorite books written by black women.
Looking for more Essential Reading lists? We've got you covered!