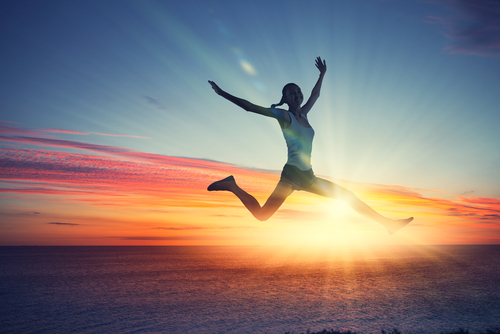 The self-help industry is a $10 billion market, which means that people around the world are striving hard to improve themselves. For authors, it's a huge market for creating information products, including but not limited to books and articles that cater to self-help consumers.
Inspirational stories are included in this genre, and they can be lucrative. With today's gadgets, people can conveniently consume any knowledge and latest information anywhere and at any time. Thus, as creators and inspirational writers, it's an unprecedented opportunity that wasn't available two decades ago.
You can write self-help, inspirational, and motivational short-form articles for blogs, online magazines, e-mail newsletters, text-messaging articles, social media stories, anthologies, short video scripts, and others. If you have strong stamina for writing long-form works, you can write and conveniently sell print books, eBooks, audiobooks, and film scripts.
In this article, we'll discuss the target readers, the sub-genres, tips on finding a transformational topic, and how you can train yourself to write inspirational stories that are well-accepted and even best-selling.
Your Target Readers
Any good writer knows that this is the first thing that comes to mind when you're about to start a writing project. Who are the readers of this story? Understanding your target audience and identifying their pain points will provide relevance and overall direction.
If you think inspirational stories are for a limited audience, think again. It can be for anyone, including corporate executives, professionals, and self-employed individuals, not merely for self-help junkies who can't live one day without any motivational nourishment. This being said, you can strategically and precisely align your topic and overall story to fit a specific audience.
Before we discuss any further, let's make sure that we're on the same page on what constitutes "inspiration." Inspiration is an idea presented in a story that triggers readers to do something about their life or the problem they have at hand using the solutions provided. It's mostly used to motivate and assist the readers in helping themselves in reaching goals, be happy, be successful, and most importantly, feeling good about themselves.
Yes, inspirational stories are written to make readers feel positive and hopeful.
Since each idea can be tailored for a specific audience, study them in advance. This way, you can use appropriate anecdotes and case studies that fit the intended perspectives and experiences.
You can divide the target audience into individuals and organizations. Within individuals, you can sub-divide further to identify specific targets:
1. Life journey
High school grads, college life, post-college, quarter-life crisis, young adult, dating life, marriage life, mid-life crisis, parenting, retirement, grandparenting, etc.
2. Inner problems
Stress, anxiety, depression, trauma, failure, and others
3. Outer problems
Unemployment, negative mindsets, cynical outlook on life, career advancement, organizational issues, and others
4. Aspirations
Becoming successful financially, emotionally, intellectually, spiritually, in dating/ a relationship, in a career, etc.
5. Mental or emotional states
Mindfulness, happiness, clarity, success, compassion, hope, faith, love, and others
The Sub-Genres
The all-encompassing umbrella of inspiring stories is positivity, which alludes to anything based on kindness and open-mindedness. This being said, the author herself must embody this and have it reflected in the statements presented.
Writing is easy; thinking is hard. An advanced professional writer usually possesses the skill to switch from one perspective to the next, but still, one's thinking pattern remains. For instance, if you're a person with a pessimistic viewpoint, most likely you're not comfortable writing about positivity and optimism, which might show through.
If you want to specialize in this niche, make sure to internalize positivity, kindness, and optimism.
Within self-help inspirational, there are five main sub-genres:
General Inspirational
Happiness
Self-Esteem
Memory Improvement
Success
Many best-selling inspirational self-help books cover these topics:
Forming and changing habits
Positivity
Compassion
Gratitude
Mindfulness
Hope and love
Motivation
Be yourself
Keep the faith
Tips on Finding a Topic
You can use at least two types of sources in locating the best topic for your work. The first one is yourself and the second one is everything else.
If you're using your own self as the starting point, you'll need to reflect and contemplate to find that specific idea that will be revolutionary or transformational. The topic can be any idea or concept that has been fueling your motivation all these years. It might be a specific hack or shortcut that allows you to get to the destination, to achieve a goal faster, or to provide impressive end results.
If you aren't sure which topic to write about, check out lists of best-selling books or the most-read articles. You can try several options: Amazon, newspaper best-selling lists, and the most-read articles published by popular sites, like Medium. The analytics provided by those sites should spark your imagination.
Training Yourself to Write Inspirational Stories
Most likely, you're already writing. You might be a professional writer or a wannabe, and most writers know that you must read a lot to be able to write. Thus, without further ado, please read more. At least read prominent and up-and-coming authors in this genre.
You might feel that it's standard advice, but it's actually the best tip. You can learn much more from reading other authors' works with an analytical mind and keen eyes. Pay attention to the structure of the story, and how the author weaves the narration with the main and supporting ideas, anecdotes, and case studies.
There are five steps to writing inspirational stories:
1. Cultivate empathy.
Before writing inspirational stories, you'd need to have strong empathy in how people feel. If you're a left-brain writer, who is more into quantitative analytical writing, it's definitely something that takes time to cultivate. I'm not saying that you don't have any empathy toward others, but you might have limited experiences on writing things that would make people feel confident and inspired.
2. Create relatable characters and ideas.
Inspirational stories can be presented with anecdotal narration. Thus, creating relatable characters, such as lovable protagonists, might be an option to deliver the message. After all, human beings are storytelling creatures, and we learn better with stories.
3. Deliver the struggle positively.
Every inspirational story starts with a problem and the struggle in achieving a destination. The struggle may include dark episodes, where the author seems lost in the problem, depression, and anxiety. However, most parts of the story should be delivered positively, despite the plots or supporting ideas.
4. Deliver hope.
The best inspirational stories deliver understanding, peace, and hope. Hope itself has transformational power. There is nothing you can't do if you have hope. In modern Positive Psychology, hope is referred to as a "positive outlook on life," which is much more than a merely "warm and fuzzy feeling."
5. Conclude with tips.
If you're not a licensed psychologist, don't provide professional advice or suggestions. Instead, include tips and recommendations on what to do based on your personal experiences or one or more of your case studies.
In conclusion, self-help inspirational is a lucrative genre that many writers, coaches, therapists, and other care professionals are eyeing to break into and succeed in. With a strong positivity and can-do attitude, it's definitely doable. Just make sure that you as the author project positivity, with an underlying empathy toward your readers.