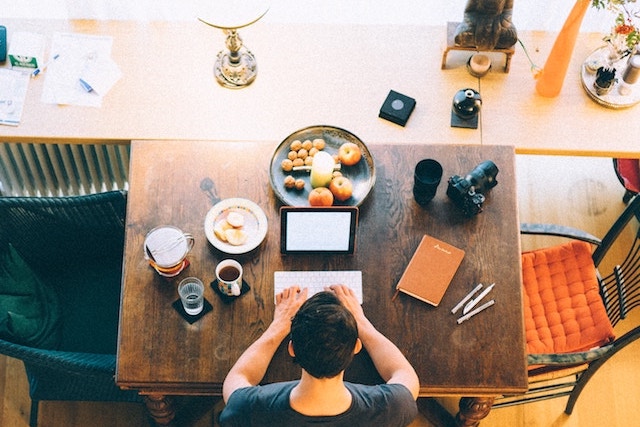 Do you dream of a life where you can set your own schedule? One with the flexibility to pick up and travel whenever the mood strikes? Or how about the ability to work from anywhere you have an internet connection?
If that sounds too good to be true, it probably is. Most writers set their own schedule and take vacation whenever they want without asking anyone's permission. But they also have to meet deadlines and generate enough income to afford to travel. So what does the writer's life really look like?
A true example of the writer's life
A few years ago, my family and I went down to the Smokey Mountains in Tennessee the first week of school's summer break. I thought I would work in the mornings while the family slept in and spend afternoons out sightseeing. But as they say, "The best laid plans…"
I spent two days sightseeing out of the seven we were there. The rest I ended up working because of client crises and needs.
For full disclosure's sake, I didn't tell my clients I was going on vacation because I thought I could meet their needs in the early morning hours. "What were you thinking?" I hear you say. Well, since I don't generate any money when I don't write, I tried to do it all.
Lesson learned. Now I base my annual income off of 46 weeks a year, giving me a full six weeks of vacation. But that means I'm cramming 52 weeks of work into 46 to meet my annual income needs.
So when writers paint this idyllic picture of sitting on white sandy beaches and living the writer's life, take it with a grain of salt. Or sand.
The one perk no one talks about
Perhaps my favorite perk is using my writing skills for social good. Over the years, I've been able to take on pro bono work for charities and non-profits I support. I've written press releases, fundraising letters, web content, newsletters, and more for organizations whose missions I believe in.
Writers have the power to move people and push for change. As a writer, you find words that persuade, compel, and engage readers. In fact, you're so good with words, you can get people to open up their hearts and wallets.
One of my favorite causes is children with Autism Spectrum Disorder. I love telling these kids' stories and persuading others to support Autism research and education. I also love supporting organizations that provide products and services to families of children with ASD. What could be more fulfilling than helping connect a frazzled parent with a resource that can change their child's life?
Paying it forward
Seriously, you do have incredible flexibility over when and where you work. You also have the opportunity to make more money than you did at your regular 9-to-5 grind. But it takes passion and hard work to get to that point.
Once you're there, though, you can pay it forward. Use your skills to create a better world for those following you. Find causes, charities, and movements that speak to your heart and volunteer your writing talent.
If you're tired of politics as usual, find someone you can get behind and help push their agenda. If you have children and want to leave a better world for them, support their schools, action on climate change, sports clubs, educational policies, museums—anything that can brighten their future and offer them a better life.
You're a writer. Just use your words.