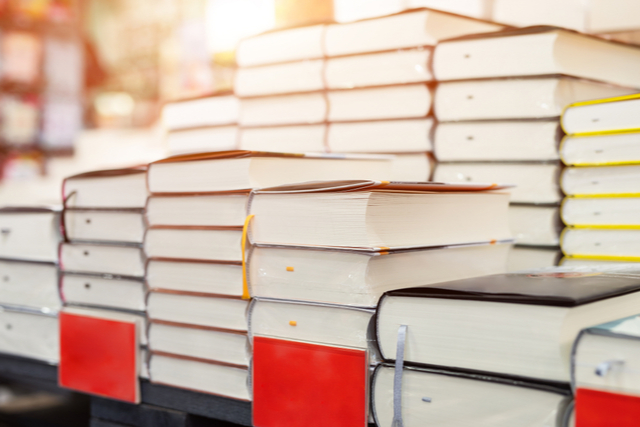 Today is the golden age of self-published authors. With an excellent idea, some creative juices, the tenacity to complete a manuscript, professional editing, and a robust marketing platform, you can have your work published and sold all over the world. Thus, choosing the most appropriate self-publishing service is crucial to your success.
In this article, we'll discuss the types of publishing and self-publishing services and how to choose them to match with your needs.
Self-Publishing vs. Traditional Publishing
Let's begin with "traditional publishing." Most bestselling books that you encounter in brick-and-mortar bookstores are published by traditional publishers. It's also known as commercial or trade publishing, where a publisher purchases the right to publish and sell a manuscript on an exclusive basis.
Large publishing houses usually pay an advance on royalties, but smaller ones don't, except in exceptional circumstances. This type of publisher is renowned for being very selective and will only publish a small number of manuscripts submitted.
Many sizable traditional publishing houses only work exclusively with agented authors, but there's no fee involved for the author for being published with them. While this may seem like saving on costs up front, most publishers only give out 6 to 12 per cent royalties on copies sold, which is the lowest percentage of the publishing types we're looking at today.
Considering it's tough to get published this way unless you're already an established thought leader and have a marketing platform, most new authors aren't likely to be accepted.
This has given birth to various other self-publishing and hybrid publishing avenues. Which of these five would be the right fit for you?
1. Vanity Publishers
Vanity publishing, which is also called "subsidy publishing," is a publishing arrangement in which the publisher charges a fee to turn an author's manuscript into a published book. The agreement may include the author's promise to purchase a certain number of copies as a condition of publication. Another option is buying marketing services from the publisher.
Vanity publishers contract some rights on an exclusive basis, which depends on the agreement with the author. The services provided are usually limited to layout and cover design, editing, and marketing. The printing and digital production are typically available for additional fees, which can be exorbitant. In other words, this type of publisher makes a profit out of providing services to authors, not from selling the book to the public.
If you're considering publication through a vanity/subsidy publisher, be ready to pay upfront or a percentage of the total fees as down payment. While it's the last resort for getting published, it can be a choice as long as you're aware of the quality of the products and their practices aren't predatory.
Pro-tip: Always compare the packages with other similar publishers.
2. Hybrid Publishers
Hybrid publishers are in-between traditional publishers and vanity/subsidy, publishers. They charge a fee for publishing authors' works, but they're selective in what they publish and truly add value in editing, layout and cover design, marketing, distribution, and overall marketing strategies.
While both hybrid and vanity/subsidy publishing models charge fees, the former is committed to getting the books to readers through various conventional distribution channels. Hybrid publishers are therefore preferable. The thing is, it can be quite difficult to discern which ones are hybrid and which ones are vanity.
Thus, if you're considering this path, make sure to thoroughly understand the agreement clauses, what is and isn't included, as well as the details of the deliverables. Be completely thorough on your book design, specifications, and marketing strategy. Ask for the breakdown of the fees and be diligent pre-, during, and post-publishing.
3. Shared Publishers
In this type of publishing the author must again pay upfront. Shared publishing is similar to vanity and hybrid publishing, but the arrangement is usually for multiple books. Many shared publishers are willing to invest in the author, not only a single book.
Shared publishing is also known as partnership publishing. One of the benefits of this arrangement is that, although the contract stipulates little or no advance payment, the royalties can be up to 50 per cent. This is quite attractive.
If the author already has a reliable marketing platform or a captive audience, it's a great option. Large publishers like HarperCollins has invested in this kind of publishing arm named HarperStudios. Troubador/Matador and London Press are already practicing a similar publishing model, while Macmillan and Faber & Faber are still testing the water.
If you're an author considering this partnership model, aim at large and medium-sized publishing houses that accept new raw talents. Take note of past successful authors that they've been nurturing throughout the years so you can gauge their success. Whenever possible, meet with the Acquisition Editor to discuss the various scenarios and marketing opportunities for authors like you.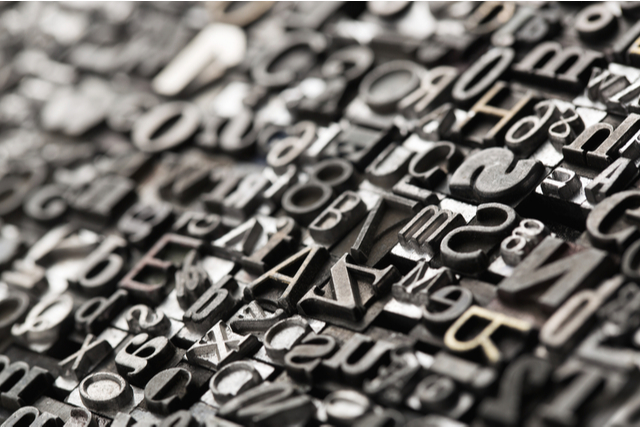 4. Print-On-Demand Publishers
Print-On-Demand (POD) is made possible with digital print technology. Historically, it was first used by the banking industry to print out customers' financial statements. This technology allows publishers to print individual copies without using the expensive conventional print press. Offset printers are optimized for printing 2,000+ copies, for instance, but not for small numbers.
This technology is used by traditional publishers to bring out-of-print titles back to the market without burdening their budget and storage facility. In fact, many vanity publishers use this technology as well.
One of the most notable POD printers is Lightning Source, which is the go-to printing service for many professional publishers. It's common to see vanity publishers and other publishing houses keep an Espresso Book Machine (EBM) POD printer, which is small enough to be held onsite.
If you're a writer with a limited financial budget, consider publishing through POD. It's by far the most flexible and cost-efficient. The price per unit, however, can be quite high in comparison with other publishing types, which is acceptable considering you can publish as few as one or two copies.
When choosing a POD printer, ask for samples and, if possible, check the equipment yourself, to see whether the publisher owns or outsources it elsewhere. The author usually keeps all the rights. The POD publisher is merely the entity that prints and may help you market the book if the agreement includes this clause. Make sure that you can ask for a replacement if a copy turns out defective or not of acceptable design quality.
5. True Self-Publishing Services
These are transparent in their business model, as the authors must bear all the costs by themselves. Any authors considering to go 100 per cent self-published must write, edit, copy-edit, design, promote, publicize, and print their work at their own expense.
Usually, self-publishing services provide pre-set packages of services, which may include hiring editors, layout designers, cover designers, marketers, and others. Compared with vanity/subsidy publishing, going 100 per cent self-published provides more flexibility to authors, as they can personally select the publishing team members to be involved.
The pros of true self-publishing include higher quality deliverables and more control in marketing activities. If you're great with social media and other types of content marketing, you can manage the campaign by yourself.
In conclusion
Take advantage of this golden age for writers. You can choose to publish as few as one or two copies, or invest more in a larger print run and build your author brand simultaneously. There are several options to choose as a self-published author, each of which comes with its pros and cons. Leverage these options for your writing career success.
---
Should I go with traditional, indie, or hybrid publishing? Download this free book now: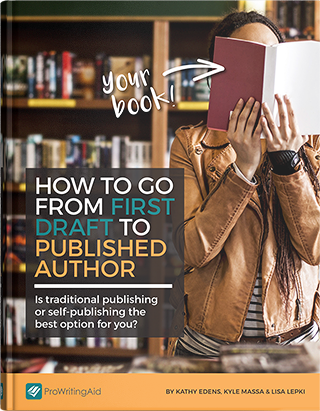 How do I write a pitch? What kind of royalties should I expect? What the heck are beta readers and why do I need them?
This guide will take you through the entire process, from refining your manuscript to choosing a publishing track to releasing your book into the world.
---