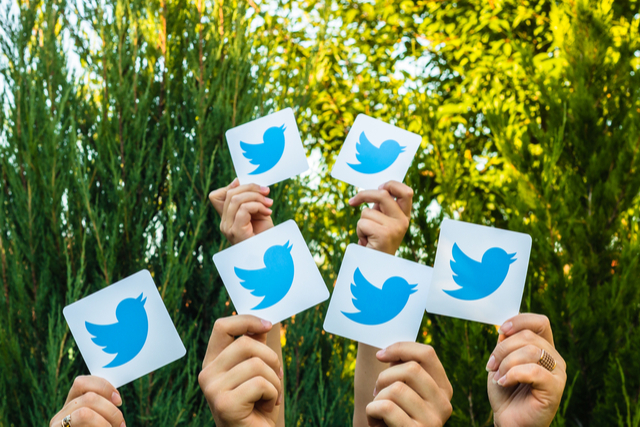 Social media is becoming more ingrained in our daily lives. Each platform has its benefits for individuals and businesses; the hardest thing is to work out which platform to use.
Linked In is the professional landscape we use for networking, sharing business news, and connecting with our co-workers.
Facebook is like your front room—people pop round, tell funny stories, and share photos of their family and friends.
Twitter is like a party where everyone is invited and anyone can say what they want. The trick is to know how to behave at the party.
Here are nine great ways to network on Twitter.
1. Think like a brand
Ensure that your profile looks professional. Take a good look at your profile and background photo.
Either use a good logo or a professional photo of yourself here.
In the profile, add a concise description about you, your area of work and a hashtag relevant to your country or business.
2. Follow the right people
Networking begins with finding the right people. There are dozens of tools out there to help you locate people in your niche on Twitter.
Twitter offers a directory of people who you might like to follow in their "Who to follow" tab. This is along the top bar of Twitter when you sign in. From here, you can browse suggested accounts that are presented to you based on who you follow already.
3. Let people know who you are
Rarely at a party would you walk right in and start chatting to the key people you want to connect with.
Take a slow approach on Twitter and start by liking and sharing other people's tweets, whilst sharing interesting content of your own at the same time.
4. Get started
People are often nervous about how to get started on Twitter. The best way is to share content from people you admire that is relevant to people in your field of interest. Always quote retweet, rather than a straight retweet. Tell your followers what you find interesting about the content and take the opportunity here to either @ mention the author or one of your influencers.
5. Slowly, slowly ask questions
Once you have been active for a while, your followers will have grasped a little about who you are. Then you can begin to really engage with your target followers.
Twitter is the perfect place to engage with a commissioning editor or book agent. In fact, there are few other ways to reach these people so directly. So, ask a question.
Hello @jennywriter I wondered whether you were looking for any new pieces this month?
6. Be consistent with your posting
Aim to post at least once or twice a day to engage with your followers. The ideal number of tweets would be ten per day but for many people this is too many and there isn't enough time.
Make sure that you are posting at least every day at some point, rather than lots of tweets in one day.
7. Join a tweet chat
Tweet chats happen every day and night and anyone can join in. Search for one in your relevant field or location and join in, this is a really good way of networking and showcasing your skills to people.
8. Create Twitter lists
Make lists of your favourite people on Twitter, make them public and display them at the top of your profile. There is nothing that people like more than flattery and if you call the Twitter list, for example, "Top editors in the UK" then they are going to be honoured to be included.
9. Send them a DM
Go for it. Send a direct message to the person you want to connect with or ask them for their direct email in your next Tweet. The party has really started now.
---