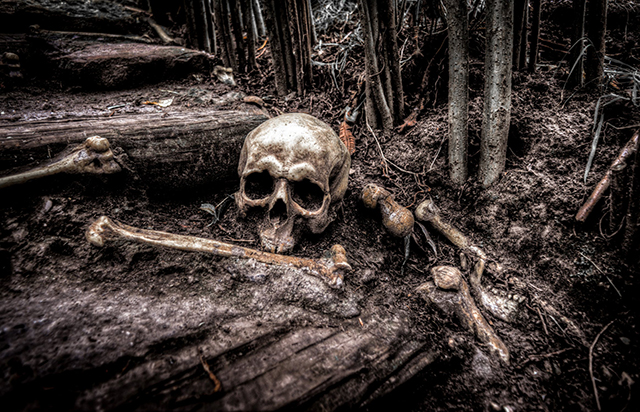 Here at ProWritingAid we love to write... but we also love to read! That's why we've been rounding up the essential reading lists in all genres.
Let's look at the must-read horror stories. These are the novels readers have voted on through Goodreads, Nightmare Magazine, Barnes & Noble, and more.
In no particular order, here are the top 25 tales you have to read with the covers pulled up over your head and all the lights in the house blazing.
Note: All the links below go to bookshop.org. Bookshop is an online bookstore with a mission to financially support local, independent bookstores. If you want to find a specific local bookstore to support, find them on the map and they'll receive the full profit off your order. Otherwise, your order will contribute to an earnings pool that will be evenly distributed among independent bookstores (even those that don't use Bookshop).
---
Listed number one on several lists, The Shining is classic King horror. Jack Torrance and his family head out to the Overlook Hotel as the caretakers over the long, hard winter. What they don't expect is the mind-bending, sinister things that happen.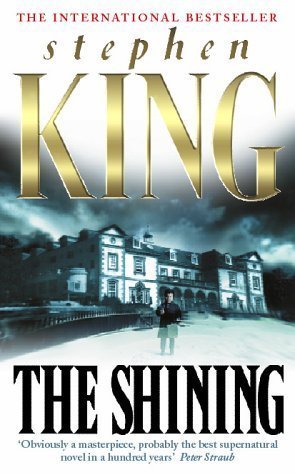 2. Dracula by Bram Stoker
If you haven't read the original Dracula that started it all, read it today. Jonathan Harker goes to Transylvania to help Count Dracula purchase a London house. He discovers a lot of really horrific things and the horror spreads to England.
Haunted houses are a dime a dozen in the horror genre, but no one does it like Shirley Jackson. A group of ghost hunters gather at Hill House and descend into utter terror when the house starts with inexplicable phenomena.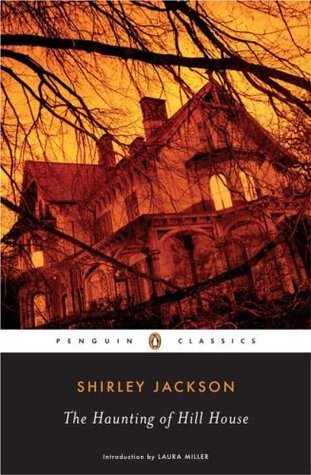 Rosemary and Guy Woodhouse move to an NYC apartment where the neighbors take an unhealthy and disturbing interest in them. By the time Rosemary discovers why, though, it's too late.
Another haunted house, but just as effective. A young family moves into their new home, which seems like such a wonderful place. Until strange things happen to cause the family to flee 28 days later, leaving most of their belongings behind.
A carnival rolls in late at night while the town sleeps and beckons everyone out with wicked intentions. Cooger & Dark's Pandemonium Shadow Show will destroy every life it touches. Two boys, almost men, learn how costly wishes are.
A fashionable young man sells his soul to the devil for eternal youth and attractiveness. The novel follows the moral disintegration of Dorian Gray and his hedonistic lifestyle. This novel caused a scandal when it first came out in 1890.
8. Hell House by Richard Matheson
Another haunted house, but scary in its own right. Belasco House witnessed scenes of unimaginable terror and depravity. Four investigators descend on the house to uncover its secrets, each with his or her own reason for being there.
9. It by Stephen King
Another fantastic tale by King, It follows the course of a summer for seven kids who stand up and fight against an ancient horror that's been stealing children's lives for decades in Derry. Then the adults must come back to town to get rid of It once and for all.
10. The Exorcist by William Peter Blatty
Demonic possession at its finest, The Exorcist follows the classic tale of good vs. evil as two priests work to exorcise the demons possessing young Reagan. Not all will survive the nightmare exorcism. Who will be left standing at the end?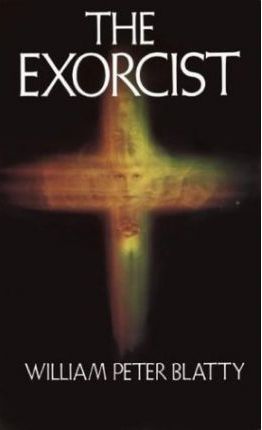 The story of Louis, told in his own words, follows his journey from mortal to immortal life. Louis tells how he became a vampire thanks to Lestat. The story includes the child Claudia who Louis wants to comfort, but turns her into a vampire trapped in a child's body.
For four older men in Milburn, New York, a childhood act comes back to haunt them. Terror-stricken, they learn what happens to people who believe they can bury their past. And try to get away with murder.
A young family moves into a small home on Ash Tree Lane where they find something terribly wrong. Their house is bigger on the inside than it is on the outside. Things get really scary when the two young children wander off and their voices tell of another, scary story.
A vampire story that will scare the socks right off you, 'Salem's Lot covers how one man and a boy share secrets of houses in 'Salem from thousands of miles away. Now they must return to 'Salem's Lot for the final confrontation with the evil that lives in town.
A killer is on the loose and a trainee investigator is trying to save her own skin. Clarice meets with Hannibal, the only man who can help, but he's locked in an asylum. Hannibal offers to help if it will help him escape.
Rock star Judas Coyne has a thing for the macabre; he collects sketches from the serial killer John Wayne Gacy and other horrible artifacts like skulls and nooses. His assistant tells him a ghost is for sale in an online auction site, so Coyne immediately puts in a bid.
The Zombie War almost wiped out humanity. Max Brooks travels around the world collecting the first-hand experiences of survivors from the apocalyptic years. Through decimated cities to the most remote places on earth, he records the testimony of those who came face to face with the undead.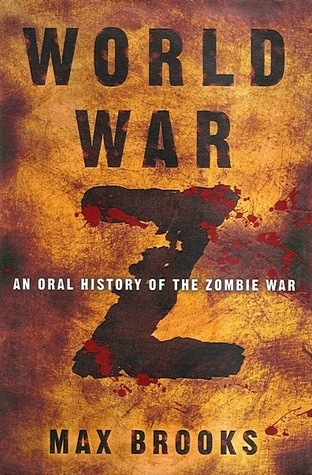 18. Watchers by Dean Koontz
Two genetically altered life forms get loose from a top secret government laboratory. One is a magnificent, intelligent dog. The other is a hybrid monster that's brutally violent. A man and a woman are caught in a relentless storm of mankind's darkest creation.
19. Coraline by Neil Gaiman
Geared towards young readers, Coraline is creepy enough for any adult. Coraline goes exploring in her new home and finds 21 windows and 14 doors, 13 of which open and close. Coraline unlocks the 14th door one day to find a passage to another house just like hers…but drastically different.
Shipwrecked Edward Prendick is stranded on a Pacific island run by Dr. Moreau. He confronts dark secrets, strange creatures, and a reason to run for his life. The Island of Dr. Moreau predicts the ethical issues raised by genetic engineering.
21. The Omen by David Seltzer
The Omen is a classic tale of the antichrist who comes to earth in the form of a young boy. Damien is the young master of the house, and he manipulates everyone in his life for the forces of evil. But can you kill a child even if he is the devil?
Christine Daaé is raised in the Paris Opera House after her father dies. He left Christine with the promise of a protective angel to guide her. After a while, she hears a voice that teaches her how to sing beautifully. But the voice is the Phantom of the Opera, who grows terribly jealous, and his actions sinister, when Christine falls for Raoul.
The Creed family moves into a new house where their lovable, friendly cat dies unexpectedly. A neighbor shows the Creeds a pet cemetery where dead creatures can be brought back to some semblance of life—often dead is better.
24. I am Legend by Richard Matheson
Robert Neville is the last living man on earth, yet he's not alone. Everyone else has become a vampire and they want Neville's blood. By day, he stalks the undead. By night, Neville barricades himself inside his home and prays for the sun.
Anything written by Edgar Allan Poe is horror. From The Tell-Tale Heart to The Cask of Amontillado, Poe has an amazing grasp of the eerie and macabre. He courts the mentally fragile and the insane, people haunted by things that might be literally there or a manifestation of their own twisted thoughts.
Editor's picks
Finally, the editors came together and created their list of favorite horror stories. Here they are, again in no particular order:
Parents think they know their children, but do you really know them deep down? What if your child grew up to be a stranger to you—one who could cause all kind of horror and terror? What if your child was a monster?
2. Geek Love by Katherine Dunn
The Binewski family own a traveling carnival that features their children who have all been genetically changed with birth defects to become the stars in the freak shows. Narrated by the youngest child, an albino humpback dwarf, Geek Love details the family business's rise and fall.
3. The Ruins by Scott B. Smith
What started out as a fun day-trip on a Mexican vacation turns into a creeping horror unlike anything imaginable. When the brother of one tourist disappears, they travel into the jungle to look for him. An ancient ruins site becomes their last stand on earth.
Patrick Bateman works on Wall Street, is handsome, sophisticated, intelligent, and very charming. He's also a psychopath. While focusing on wearing the right clothes, being seen in the right places, and living the high life, Bateman isn't what he seems: is he a serial killer—or not?
5. Carrie by Stephen King
Finally, Stephen King's seminal horror story deserves a spot. Carrie knows she shouldn't use her terrifying powers, but when she's set up for humiliation at the senior prom, she unleashes her uncontrollable fury upon the bullies who torment her.
That's it—30 horror stories everyone should devour. But tell us, what did we miss? Let us know in the comments below.
Do you think you have a horror novel in you? If so, have a free copy of our new book: The Novel-Writing Training Plan to get you started.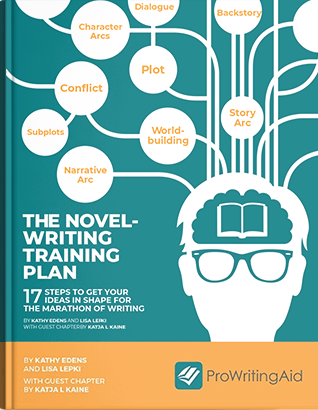 Love reading? Check out these other book lists!
Ready to write your own book? Check out the ProWritingAid editing software:
---