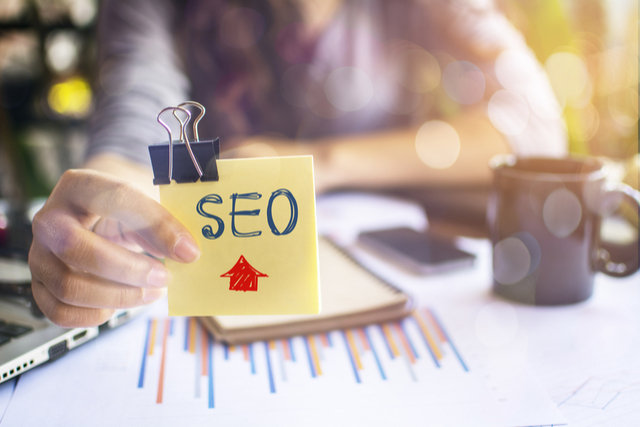 If you're trying to get more traffic to your new writing blog or website, you're probably already aware how important Google is. While there are other search engines and traffic sources, Google's still number one.
When building your blog, Google shouldn't be an afterthought – it should be one of your biggest priorities. We're going to look at a few tips and techniques that could help boost your new blog up Google's rankings.
Why Google is still number one
Google is huge. It's almost become synonymous with internet searching. Google is actually the cornerstone of many successful businesses. For a number of sites, it's not just their main source of traffic. It's their only source.
Google accounts for around 77% of global internet searches. So, while it's probably best that you don't put all of your eggs in the Google basket, it should still be your main priority for traffic. Especially as that remaining 23% is shared between a handful of other search engines – targeting one alone would have minimal returns.
Creating great content is the foundation of all successful blogs
Before you start looking at backlinks and other ways to boost your site up Google's rankings and start getting more traffic, you need to make sure your site's got plenty of high-quality content. Make sure it's got stuff people want to see.
While you used to be able to spam your way to the top of the search engine charts, or use certain techniques to get any old site up there, it's not that easy anymore.
Creating great content is the foundation of a successful blog – and you can't take shortcuts or expect to make money if you haven't got value on your blog. Especially in today's competitive market.
Great content works for itself by getting shared. If you can get your content shared by your visitors, you're getting a huge boost for your business. Not only can sharable content spread virally, every time someone else posts a link to it, you'll get some extra link juice for your rankings.
How targeting the right keywords could make all the difference
Far too many sites try and target vague catch-all keywords that don't provide the right sort of traffic. You might think those broad terms with 100,000 monthly searches are what you need to aim for, but they're not. Not only are those terms highly competitive and hard to rank for, they also provide tons of pointless broad traffic rather than people who are really looking for what you're offering.
Try and find a niche for your site to target. Don't go for broad keywords, go for specific ones. Long-tail additions like "review," "discount," or even the current year can fine-tune your audience even further. That way, when people arrive at your site, they'll be pleased to find someone who offers exactly what they were looking for, and therefore will be more likely to make a purchase.
Try and avoid targeting audiences who search for "free". These people don't normally spend money and could be considered a waste of bandwidth. Alternatively, people looking for a "discount" know they're going to have to spend some money, they just want to see if they can make a saving beforehand. Offer them the saving they're looking for, and you should be able to make a sale.
Make sure your on-page SEO is taken care of
Far too many people ignore simple on-page optimization. Make sure you've got plenty of internal links and that your pages are optimized for the right keywords. Each post you produce should have a few specific keywords in mind. Also, make sure all your META tags are in order for every page.
Simple plugins like Yoast SEO make this process much easier for you. It's one of the most popular SEO plugins for Wordpress, and you should probably have it installed on your blog.
Why backlinks are so important
If you've got this far, you're probably already aware how important backlinks are for your site's ranking. You should always be looking for good opportunities to get more high-quality backlinks.
And that's an important point: quality.
You used to be able to get to the top of search engines by spamming backlinks or getting thousands of low-quality links through Fiverr. That's simply not the case anymore. In fact, if you use a technique that's too spammy, you could even see your site blacklisted and removed from Google altogether.
Quality beats quantity these days. One link from a well-respected authority in your niche could be worth hundreds of low-quality links.
Another benefit of a quality link from a reputable source is that it doesn't just provide link juice to boost your site up Google's rankings. You could also get direct traffic clicks back to your site from relevant traffic, bypassing the need for Google altogether, or at least complimenting your ranking efforts effectively.
That's why quality beats quantity in backlinking.
How to get good backlinks
So you know that you need to get some high-quality backlinks, but what next? Start getting them. Here are a few techniques that could work for you:
Content syndication
If you're creating great content but nobody's seeing it, try syndicating it on relevant networks or sites. It's not only great for backlink juice, but also relevant direct clicks.
Partner with authorities in your niche
Reach out to the big players in your industry and ask if you can run a project together or work with each other in some way. Getting your site on a big player's page could be a huge boost to your business.
Provide testimonials
Many businesses will be happy to provide a backlink with a positive testimonial. Try recommending products you've used, especially ones relevant to your industry, in return for a backlink.
Look for mentions that aren't linked
Your site or product might actually already be being talked about, but without a URL linking back to your site. Do a search for mentions of your business and reach out to the author with a polite email asking if they'd be happy to add an anchor link to their mention. Most of them will be happy to do so.
You can also take this a step further by trying to convert mentions of things in your niche that don't directly reference your site, but this has a lower success rate.
Become active in your niche community
Stay relevant and active on social media and in other appropriate communities. They're a great source of both links and extra traffic.
Hopefully these steps should be enough to get started in boosting your new site up Google's rankings.
---