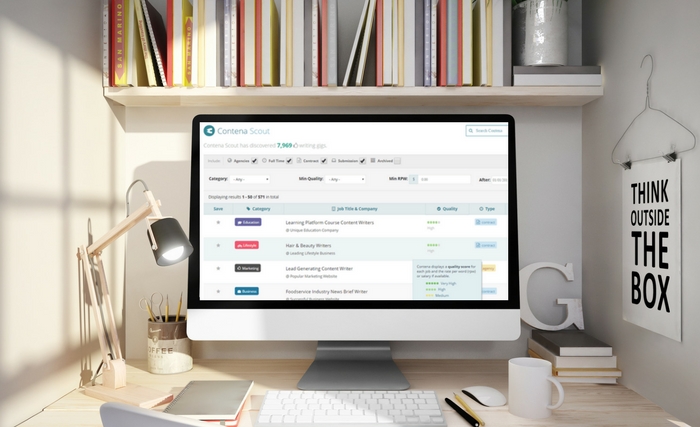 At ProWritingAid, we want our writers to be as successful as possible. And so, when we come across a potential opportunity for writers to make money, we check it out.
The folks at Contena got in touch recently and asked us to have a look at their new platform for freelance writers. Their mission is to help you launch your own freelance writing business.
Let's run through its features.
Subscription service
Unlike other platforms that take a percentage of everything you earn, Contena is a flat-rate subscription platform. You can choose from 2 membership levels: Gold and Platinum.
Gold
Here is what you get with a one-year gold membership:
1. Contena Academy. This is useful for new freelance writers trying to grow their business from the ground up. There are 6 different modules that teach you everything from how to create writing samples for your portfolio to crafting the perfect pitch and landing the best clients.
2. Contena Scout. Scout is the platform's search function that scours the internet to find ideal gigs for you to apply for or submit to.
3. Contena Rates. Contena shows you the rates companies pay. You can see which companies pay the most, the lower-paying gigs, and historic rates Contena has captured.
4. Contena Alerts. You can create alerts based on your preferences: quality of clients; a minimum rate per word; whether the gig is contract, agency, or full-time work; and a subject, like finance or technology. Once you set an alert, you don't even need to go to the Contena website to search for jobs. You get emails with the job details you can reply to directly to submit a proposal. You can set up as many alerts as you want.
Platinum
With a two-year platinum subscription, you get everything in the gold membership category, plus:
1. Contena Coaching. This is your personal, one-on-one coach who will work with you to help you create an excellent pitch, refine your writing samples, and show you what's working for others that you might adapt for yourself.
2. Contena Portfolio Review. Contena will evaluate and review your portfolio, giving you suggestions for building a great portfolio to land the best clients.
3. Mastery Class: Negotiating with Clients. Learn how to negotiate the best deals and make 2 to 3 times more for your writing.
4. Mastery Class: Automating Your Writing Business. Learn how to automate certain functions of your writing business so you spend more time writing and less time on administrative tasks like invoicing.
Advantages
If you're just starting out in the freelance writing game, Contena is a great resource to help you learn how to set your business up and submit great proposals that get noticed. The Platinum plan would be optimal if you want to get your business up and running quickly.
When I reviewed the website for this article, Contena had 13,213 writing jobs listed. All jobs are remote positions. You have your choice of type of job. For example, full-time jobs are those companies looking for someone dedicated solely to that company for full-time hours. There are plenty of contract positions that pay per job, and you can even pitch article ideas to submission jobs and if they choose your pitch, you write an article for money. Finally, there are agency jobs, where you write content for agencies that resell your work to companies.
Contena contends they limit their membership so there are plenty of jobs for each writer. In fact, when I tried to sign up, they sent me an email stating they had no openings available and would let me know when they're open for new members.
Another important advantage is their money-back guarantee. If you try Contena for 30 days—really try it and do all of the work required in Contena Academy—and you're not impressed, you get your money back.
Disadvantages
The subscription plans seem expensive because you pay upfront: Gold membership is $497 for one year (or you can pay 6 installments of $99), and Platinum membership is $997 for two years (or you can pay 6 installments of $199).
This may not be an actual disadvantage, however. Other platforms take a percentage of what you earn, so you pay no upfront costs, but the company makes more money as you make more money. So for example, if you made $50,000 working for a platform that takes 10% of your earnings as their fee, you've, in effect, paid the company $5,000.
If you made $50,000 working on Contena gigs, you've still only paid the flat rate of $497 for 1 year or $997 for 2 years.
Another disadvantage is the number of current gigs. Of the 51 gigs listed in the preview of Contena's writing jobs board, the dates ranged from "current" all the way back to May 2nd. (The date I'm writing this article is July 1st.) So not a lot of truly current jobs, which could be a problem depending on how many writers they have on their platform.
I can only assume with full membership (I was using a preview), you'll have access to more gigs and more current ones, too.
Conclusion
Contena helps you launch your own freelance writing business by offering plenty of support and guidance. If you're new and don't know where to start, Contena seems like a good place. If you're an old hand at freelancing, just like with any new platform you join, you'll need to build your reputation before you can land the best-paying gigs.
Check out Contena now to learn more.
---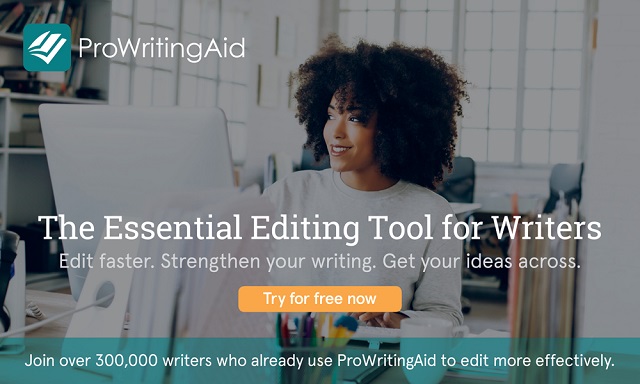 ---