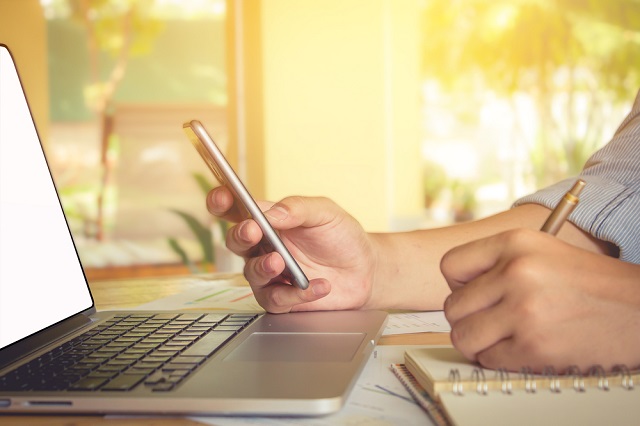 October 31. A day of celebration and bags full of candy.
For hundreds of thousands of writers scattered throughout the world, October 31 is day of mixed emotions such as panic and determination as the day after marks day one of National Novel Writing Month aka NaNoWriMo.
Many times I have attempted the imposing feat of writing 50,000 words in 30 days. Some attempts ended in utter failure, while other times I was successful.
Whether you are a first time participant or a seasoned writer, there are always ways to improve your writing. Here are 7 ways to aid you in completing your novel.
1. Have a Plan
I am more of an impulsive writer and like to create on the go, but for NaNoWriMo I make an exception. Having a plan for you novel can be a lifesaver. Jot down ideas of subjects you want to write about.
Find someone to use as a sounding board and bounce ideas off of them. Even if the person you choose doesn't care about books or writing, sometimes they come up with ideas that may sound ridiculous to them, but you can utilize it in your novel.
After you have an idea, make a small outline. Even if it's only 3 points, it will give you something to go off.
2. Use a Progress Tracker
Progress trackers are a great tool to help keep track of your writing. To finish 50,000 words in 30 days means writing 1,667 words every day. Sometimes you can write more, sometimes less.
It's easy to lose track of where you stand in your novel, so keep this tool handy to make sure you don't fall behind.
3. Avoid Negativity
It can come from ourselves or it can come from other people, but nothing damages the creative spirit more than a voice saying we can't write. Even some advice can cause us to doubt ourselves. It's important to know when to listen and when to tune out advice from others.
Find someone who will be your cheerleader and support your endeavor. Usually, our biggest critic is ourselves, so having someone to pick us up when we are down will help to ignite our proverbial fires and get us back to writing.
4. Prevent Burnout
By day 15, you might start to lose your mojo. Take a day off and recharge if you need to, just make sure you are able to make up the word count. Spend some working on another hobby or plan a day to spend outdoors or in a new environment. Not only is it fun, but it can help get your creative mojo going.
5. Have an ending
When you begin writing, have an ending planned out. Think of it as setting a goal. You already know what the outcome, now you just have to create the adventure that gets you and your readers there.
Your ending may change as you get closer to finishing your story. That's fine. Have an idea of how your story will end to keep you on track.
6. Keep a Notebook Handy
Ideas will come in one brilliant flash. Always keep a small notebook and pen on your person. That way when the ideas come, you're not caught off guard. Don't fall for the "Oh I'll remember it and write it down later." Bad idea. Write it down when the idea is fresh and you can write down every detail. If your try to write it down later, you'll either forget or you'll have a nebulous interpretation of the idea you had earlier.
7. Write
Write. Don't edit. Writing a novel is stressful enough without the added pressure of trying to make it perfect. Avoid looking at your computer screen if you need to and let the words flow.
When you're done for the day, glance over what you've written and make small grammatical corrections.
Don't over criticize your work. Writers are notorious for second guessing themselves. If you find yourself falling victim to this, walk away from the computer, grab a snack, or do what you need to do keep yourself from thinking negatively.
So my fellow writers prepare your beverage and grab your cat. Get comfortable and let the writing begin. I wish all of you the best of luck and know that if you commit, you can finish your novel.