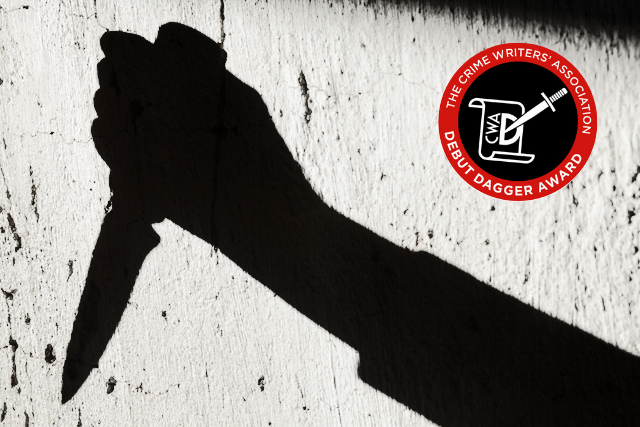 (The CWA Dagger logo is a registered trademark owned by and reproduced with the permission of the CWA.)
Many writers dream of the day when they see their work in print, but working out how to get there can feel like trying to solve an Agatha Christie mystery.
Today is your day!
Here at ProWritingAid, we like to highlight opportunities for writers to get their work out there, so we are delighted to be sponsoring the Crime Writers' Association's Debut Dagger award this year.
The deadline is February 28, 2022, so if you are thinking of entering, don't hesitate to start working on your masterpiece today.
The Debut Dagger, sponsored by ProWritingAid
Each year, the Crime Writers' Association hosts their crime writing awards, The Daggers. The awards aim to support, promote, and celebrate crime writers of all kinds—both fiction and non-fiction—and of all ages, abilities, and career stages.
This year, ProWritingAid is sponsoring the Debut Dagger, an award that aims to promote the work of as-yet-unpublished authors and help them progress in their writing career. We are excited to support this award and look forward to discovering the new voices that will emerge.
How Do I Write a Successful Debut Dagger Entry?
Are you thinking about entering your story for the CWA Debut Dagger this year? The February deadline is looming so if you are struggling to get started, why not watch this video for some inspiration?
We invited Dea Parkin, Secretary of the Crime Writers' Association, and Leigh Russell, Chair of the Debut Dagger judges, to come and share their insider information. Learn what the judges are looking for and how to give your story the best shot at winning.
Want to Learn More?
There's lots more information about the awards over on the CWA website, including:
A Debuts blog, where previous winners and shortlisted entrants share their stories
Crime-writing tips focusing on the Debut Dagger, several written by the readers who score the competition entries
More About the Awards
Entries for the 2022 award opened on October 1 and will close on February 28, 2022. Time to get writing!
There are a few terms and conditions:
You must never have had a traditional publishing contract for any work of fiction over 20,000 words.
You must not have had any work of fiction over 20,000 words available to the public in the last five years. This includes independently (or self-) published novels and novels published with a non-traditional contract; i.e. where the author contributes to a publisher's costs.
You can't have a contract with an agent at the time the competition closes.
You don't need to have finished your novel—your entry should be the first 3,000 words, along with a 1,500-word synopsis.
There are several more guidelines for entry. Read the full list here before submitting.
If you already have or have had a publishing contract, don't despair! There are 12 Dagger awards in total. Visit the Crime Writers' Association website for more information about the other Dagger awards.
Preparing Your Writing for Awards Season
So, you've read all of the posts on the Debuts blog and think you've mastered the art of classic crime writing techniques like the red herring. What's left? Self-editing, of course!
Don't stab yourself in the back by submitting unpolished writing. ProWritingAid can help you check for issues with grammar and spelling, but will also help you dive deeper into your pacing, readability, style, word choices, and more. Sign up for your free ProWritingAid account today.
---
Thinking of entering this year? Start editing with ProWritingAid Now.
Try ProWritingAid's Editor For Yourself
---