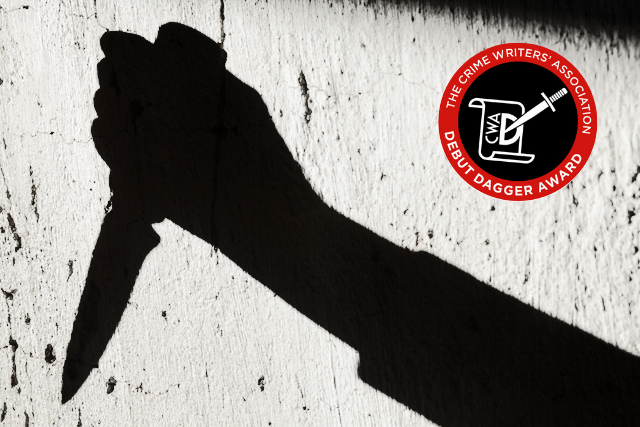 (The CWA Dagger logo is a registered trademark owned by and reproduced with the permission of the CWA.)
Many writers dream of the day when they see their work in print, but working out how to get there can feel like trying to solve an Agatha Christie mystery. Here at ProWritingAid, we like to highlight opportunities for writers to get their work out there, and today, we have some exciting news for the crime writers in our community.
The Debut Dagger Award, sponsored by ProWritingAid
Each year, the Crime Writers' Association hosts their crime writing awards, The Daggers. The awards aim to support, promote, and celebrate crime writers of all kinds—both fiction and non-fiction—and of all ages, abilities, and career stages.
This year, ProWritingAid is sponsoring the Debut Dagger Award, which aims to promote the work of as-yet-unpublished authors and help them progress in their writing career. We're particularly excited to be sponsoring this award, and can't wait to discover the new voices that will emerge. Entries that make the shortlist are shared with interested UK agents and publishers—the awards have a history of helping debut novelists gain that all important representation.
How Does It Work?
Entrants submit a 3,000-word opening to their crime novel, along with a 1,500-word synopsis of the rest of the book. You don't need to have finished your novel to enter. If the judges can see a spark in your idea, you're in with a chance. That said, if your work does go on to be shortlisted, agents may be more interested in finished or nearly finished projects.
What Could I Win?
The awards cost £36 to enter, and the winner will receive £500. Even if you don't win, shortlisted entries have the potential to be picked up by an agent or publisher. Entries are judged by a panel of top crime editors and agents and all shortlisted entrants receive feedback from the judges.
Useful Resources
Writing your first novel is daunting. The CWA offer Criminal Critiques—professional criticism to help you grow as a writer—to all entrants before submission. There's even a Mini Critique specially aimed at entrants to the Debut Dagger.
Other resources provided for Debut Dagger entrants are:
How to Enter
The competition closes 26 February 2021. You can submit your entry here.
There are a few terms and conditions:
Entrants can submit work that they have self-published, providing they've never had a traditional publishing contract for a full-length novel
You can't have a contract with an agent at the time the competition closes (26 February 2021)
You don't need to have finished your novel—your entry should be the first 3,000 words, along with a 1,500-word synopsis
Make sure to check out the full list of conditions and submission guidelines before you enter.
If you already have or have had a publishing contract, don't despair! There are 12 Dagger awards in total. Visit the Crime Writers' Association website for more information about the other Dagger awards.
Getting ready to enter
So, you've read all of the posts on the Debuts blog and think you've mastered the art of classic crime writing techniques like the red herring. What's left? Self-editing, of course!
Don't stab yourself in the back by submitting unpolished writing. ProWritingAid can help you check for issues with grammar and spelling, but will also help you dive deeper into your pacing, readability, style, word choices, and more. Sign up for your free ProWritingAid account today.
Ready to make your crime writing debut?
Entries are open until 26 February, 2021. Good luck!
---
Thinking of entering next year? Start editing with ProWritingAid Now.
Try ProWritingAid's Editor For Yourself