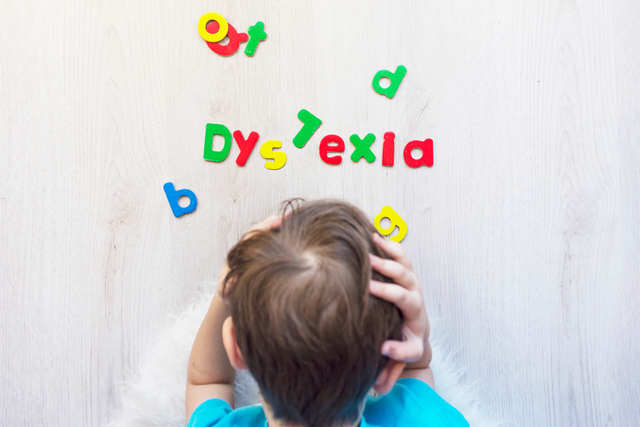 Do you worry about the dyslexic students in your class? What support should you offer them? How can you cater to their needs to ensure they achieve their full potential?
New technology offers exciting ways we can tailor provision for students with language-based difficulties like dyslexia. But it's hard to know what's best to buy. You want products that have maximum impact for your tight budget.
We're here with a round-up of useful products you'll want to check out, with links to some of the most popular brands. There's something here to suit every need.
What Is Dyslexia?
Dyslexia is one of the most common language-based difficulties. It causes difficulties with reading, spelling, and writing. You've probably heard of it and know of dyslexic students in your class because it's estimated that between 5–10% of people have dyslexia.
Did you know that students with dyslexia can be affected in different ways? Some have mild difficulties whilst others are significantly affected. Dyslexic students find it more difficult to break words down into sounds. That makes it challenging for them to spell. Some students will struggle to read aloud, whilst others must re-read text to understand it. Dyslexic students often take longer to read, making it a frustrating experience for them.
Students with dyslexia aren't suffering from an illness, they process differently. That's why it's essential you find the tools and support for them to achieve their potential in your class.
8 Useful Technology Tools to Teach Dyslexic Students
There are a huge range of products for you to choose from. Remember to think about the needs of your particular students rather than assuming all children with dyslexia are affected by the same things. What works for one student may have little benefit for another.
1: Reading Pens
Run a reading pen along printed text and it will scan and speak the sentence. That's handy for students trying to read questions or scanning through printed text to find quotations for essays.
Reading pens are a popular choice in exams where students can't use a laptop. They take some getting used to and there's a range of products available so it's worth researching a few options.
Popular product choices:
2: Speech Recognition Software
Students talk into speech recognition software it converts their words into text. It's useful for students who struggle to write and type or find it difficult to maintain the stamina needed to write for long periods of time. Leading products allow students to train the software for specific commands and use it with a range of different programs.
Popular product choice:
- Dragon Naturally Speaking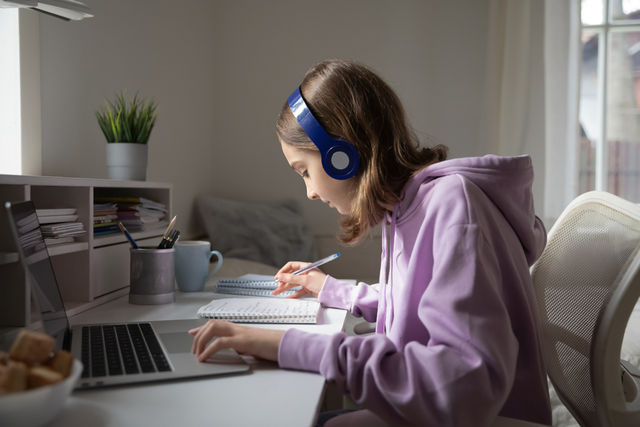 3: Text-to-Speech Software
For students who struggle to read and make sense of what they've read, text-to-speech software can read text aloud for them to hear. It's particularly useful for proofreading their work to spot errors.
Popular product choices:
4: Visual Thinking Tools
Mind mapping is a useful technique for students with dyslexia to use. It allows information to be displayed visually. Use mind mapping and other visual thinking tools for planning essay answers and structuring paragraphs of writing.
Popular product choices:
5: Spell Checkers
Online spelling and grammar checkers like ProWritingAid have come a long way from the wiggly red line on Microsoft Word. Now they give a sensible word choice based on the context of the sentence. That means students are less likely just to click on the first option from a list of similarly spelt words.
ProWritingAid offers further guidance with useful quizzes and videos that will help students see the mistake they've made and correct them more quickly in the future.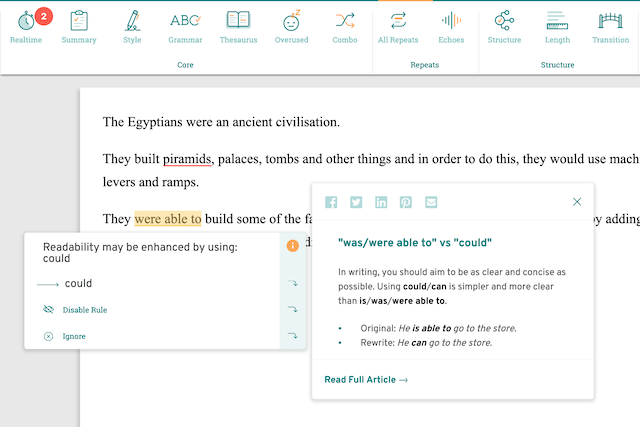 Popular product choice:
6: Smartpens
With a smartpen, students can handwrite, often onto a tablet or special writing pad, and their writing is automatically uploaded and converted to an electronic copy. Some products keep the handwriting, whilst others will convert it into typed text.
Popular product choice:
7: Typing Programs
It's helpful if you can teach students with dyslexia to touch type. This helps them write more quickly, and they can capture ideas more easily. Often students with dyslexia are given access to laptops in classrooms and exams, so it's extremely useful if they can type rapidly and accurately.
Popular product choices:
8: Dyslexia Platforms
You might consider investing in a specialist platform designed for children with dyslexia. This combines a range of reading and writing tools in one central place. Then it's easy to train all your students with language difficulties to use it and run staff training to get the most out of the programs.
Popular product choice:
How to Choose Writing Tools for Dyslexia
Look at the problems dyslexic students in your class have and what might help them. Talk as a school to see common issues they face. Investing in one higher-cost product that solves your specific problems makes more sense than buying lots of lower-cost items that don't meet the specific needs for your setting.
Evaluate a new writing technology product against the time it will take for a student to get used to it. Factor in the cost of the product, and its ongoing usefulness in your classroom. Read reviews and look for recommendations from websites specifically for people with dyslexia. Often a product might help other groups of students: for example, a reading pen can be invaluable for visually impaired students or those with English as an additional language.
Final Thoughts
School is not easy for dyslexic students. Reading and writing is exhausting for them and you'll want to find ways to reduce cognitive load. Students with dyslexia often struggle academically because we are not meeting their needs rather than their intellectual abilities. They will likely work harder than any other student in your class just to keep up.
Ask yourself:
Do I know who my dyslexic students are?
How do we identify these students?
How am I currently supporting their needs?
Could a writing technology product help them?
There are plenty of useful products available to help every dyslexic student achieve their potential at school. Finding the right one for your students will make all the difference to their experience in your classroom.
---
Want to use ProWritingAid with your classroom? Download this free book now: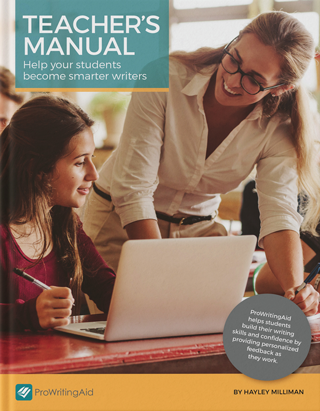 Editing technology like ProWritingAid provides immediate, personalized feedback that will help students to better understand grammar and writing techniques.
In this guide, we walk you through exactly how to use ProWritingAid in your classroom and give you tools and templates for creating a rigorous, effective independent writing practice with your students.
---